The August 29, 2018 LA Network Manager, firmware and preset library is available for download on the L-Acoustics.com website.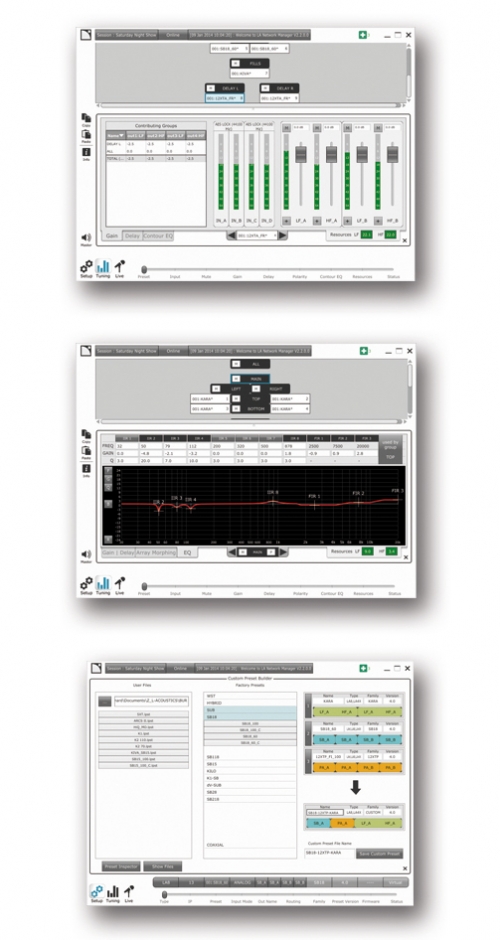 This release pack include new features:
LA Network Manager 2.6.1 / Firmware 2.9.2
Support of P1 AVB digital audio processor.
Group names can be up to 16 characters long.
One additional FIR plateau filter centered at 1250 Hz on LA4, LA8, LA4X, and LA12X.
Preset Library 6.0
New preset [KARADOWNK2] for Kara as down-fill of a K2 flown array.
Updated K1 and K1-SB presets with optimized L-DRIVE settings on LF sections.
Updated [X15_MO] with EQ optimization of the HF section.
Adjusted output gain in presets for K1-SB, KS28, SB28, SB18, SB218 and SB118 to provide 8 dB of headroom.
Refer to the LA Network Manager Help for complete details. Please, click here to reach it.
Posted on 9 September 2018
Crédits -
Text and Photos L-Acoustics