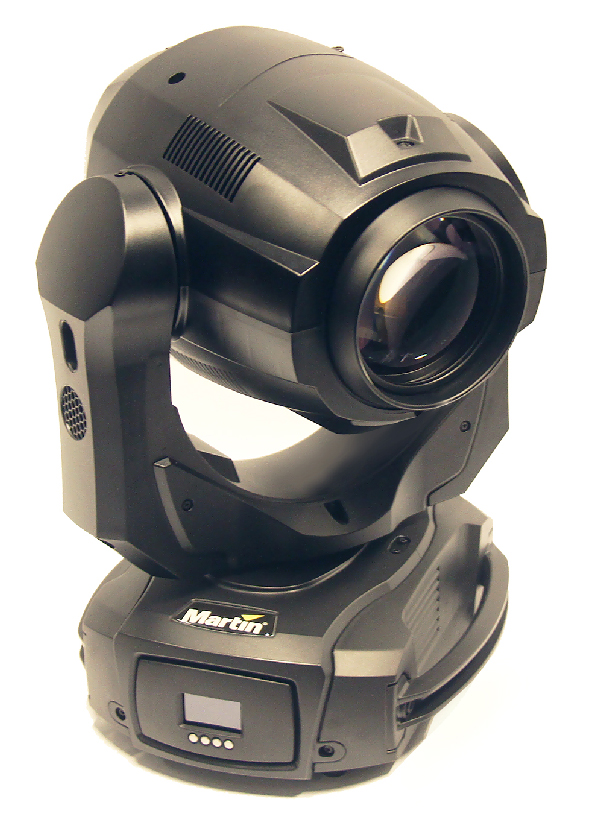 In the arc-lamp equipped range, the Mac Axiom "Hybrid" is a compact and powerful mover, delivering a potent beam, but also offering effects and features specific to spot fixtures, with a wide-range linear zoom, and particularly effective projection and aerial effect capabilities. Let's take a closer look...
To manufacture this type of fixture, Martin used a large European manufacturer that developed it according to precise specifications and equipped it with elements directly issued by the Martin design office: the optics, the color mixing, the variable color correction, the gobo wheel, the prisms, the zoom...
Technologically speaking, we can not conceive a "beam" fixture as one designs a "spot" so, of course, there are some concessions to be made in order to reconcile these two functions. In most cases, these compromises are intelligent and provide surprising results. This is exactly the case of the Martin Mac Axiom.
Construction
The machine is squat, compact and very light (22 kg). It is hard to believe the amount of light that comes out of the impressive lens, mounted on such a small moving head. Disassembly can be carried out using two tools. The two covers are secured around the head by three large, 1/4-turn screws, providing quick access for routine cleaning or basic maintenance. They are protected from accidental falls by small metal slings which are hooked through a small hole on an internal lug and protected from dropping out by a small plastic/silicone sheath that slides on the sling. The rest is disassembled using a Torx wrench or screwdriver.
.... Read more ... please enter your e-mail address.