Austin Freshwater, General Manager since 2017, has been appointed as the next Managing Director of digital audio mixing console specialist, DiGiCo, effective immediately. This promotion also opens a new era for long-serving MD James Gordon who remains CEO of Audiotonix.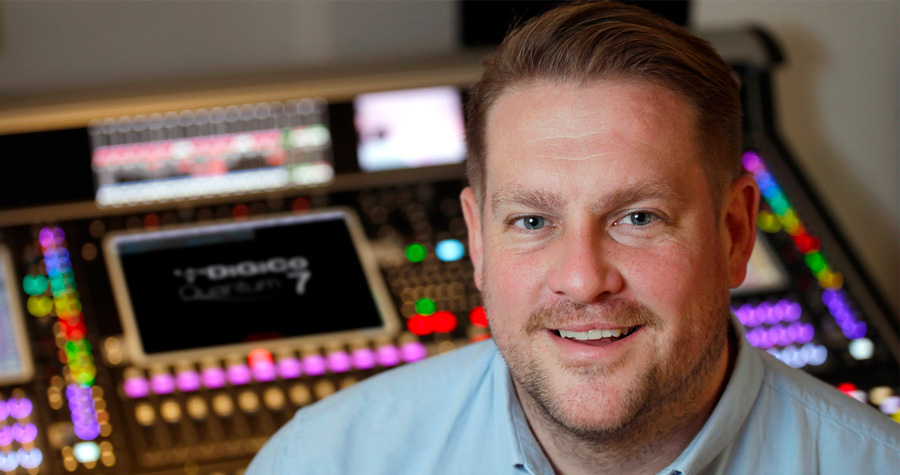 The directors of DiGiCo's parent company, Audiotonix – which also oversees entertainment technology brands Allen & Heath, Calrec, DiGiGrid, Group One Limited, KLANG:technologies, Solid State Logic, and newly acquired Sound Devices LLC – made this decision, in part, thanks to Austin's unprecedented performance against the unpredictable landscape of the Covid-19 pandemic.
"We were talking about Austin moving into the MD position just before Covid-19 hit, by which time it didn't feel right for me to run off into the hills," says James, who had made the role his own over the past 14 years. "I don't think it would have sent the right message to our customers and teams."
It's a job James has cherished, but a role he never sought out. "Anybody I've ever met who actually wants to be an MD is pretty average at it," he muses. "As for the people who really learn about a company on their way up, those are the people who make the best managing directors. It's not a job as such, it's a responsibility you should want to take on."
During the past 18-months, Austin stepped up behind the scenes when the unforeseen impact on live events took hold, presenting him with a huge challenge far sooner than anyone was expecting.
"His performance and behaviour over the last 18-months has been nothing short of phenomenal," continues James. "He's done an amazing job in a company that, to be very honest, is used to winning all of the time."
The personality of DiGiCo as a company has truly elevated its status. Alongside growing a digital audio console business, the company has established a worldwide community that even Covid-19 couldn't diminish. "In March 2020, everyone went into 'serious concern' mode," says a reflective James. "We've basically spent this time reassuring people within the company who aren't used to not hitting their numbers that we're all in it together.
We've also spent a lot of time helping our end users, the DiGiCo sound engineers, because they've been miles away from their 'on the road' family and their usual support groups haven't been there in person. Seeing how well Austin has led the team during this time has been exceptional. It's really shown everyone that he's more than capable."
To hear Austin's take, it was the first six months of 'going dark' that presented the toughest test. "We were in the office most days trying to keep in touch with everybody and keep them genuinely motivated," he says. "Just checking in on everyone regularly and letting them know we were still around was vital. It's been a challenging time both emotionally and commercially."
"Pandemic aside, he's always been the right guy for the job," adds James. "We did surprisingly well during incredibly difficult times for a live event business, and that's mainly down to how Austin handled the situation. Sure, he had all the right products and all the right people with him, but he still had to deliver in an extreme environment.
So, where we were confident in his abilities before, it gave us certainty. We don't get everything right, but if we make a mistake we'll fight to fix it. That's what I know Austin will do, he'll still be there when it goes wrong. He will save the day and that's what makes you an MD."
Marketing Manager, Maria Fiorellino, who has been a force in the industry since the tender age of 19 explains: "He's been an extra layer of support within the company. Having Austin with us has strengthened our relationships too, which is amazing, because our history goes back to the very beginning."
Helen Culleton, a pillar in the DiGiCo brand from the get-go, agrees. Now Audiotonix COO, Helen sees potential in people the way every great humanist should. She says: "Someone new coming in would potentially have a lot to prove within an already established team."
James agrees: "Not naming any names but someone once said to me, I never wanted you to go anywhere, but I'm glad you hired Austin because he's really great. Which is just about the nicest way of saying Hey James! You can leave now!" "Everybody knows that the amount of people who commit to working with DiGiCo long-term is exceptional," continues James.
"Our work ethic is phenomenal, we get the job done, we always answer the phone, and we will get a solution to you. Then, when the work is done, it's no secret that our lot are also the first ones to the bar and the last ones to leave. As CEO of Audiotonix, I was getting pulled everywhere.
If we hadn't filled the position at DiGiCo and put Austin on the path that we did, when we did, we were in danger of not being as great as the company deserves. Finding the key person, certainly for Helen and I, was such a crucial thing. People love DiGiCo for a reason, and we had to keep the same culture running throughout the company.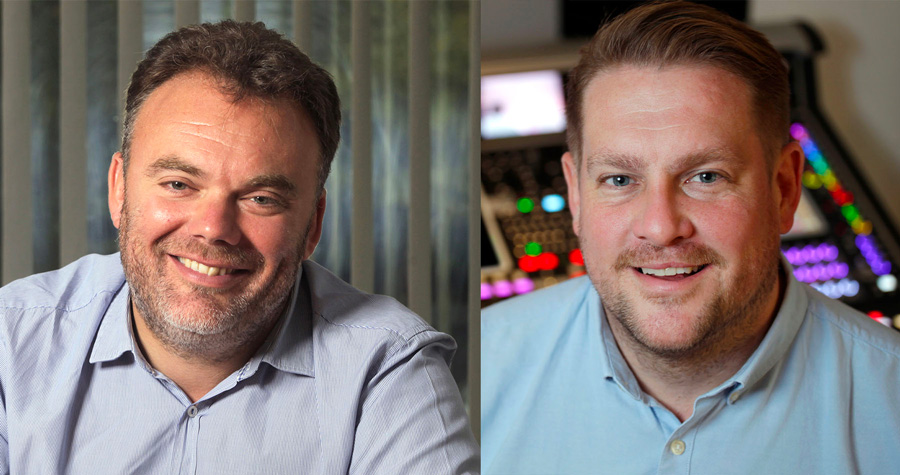 "DiGiCo is absolutely not a political company, we nurture people to achieve," adds Helen. "And that's always been the same for anyone who comes in, we want them to succeed. It's massively important to know your DNA and prioritise your customer base. That's why each of the companies within Audiotonix have been thriving for decades."
So, what's next for the brand that dominates in concert touring? "I want to replicate the relationships James has built," concludes Austin. "Not replace them by any means, but add to them and, as Maria put it, offer that extra bit of support. After all, if you're not driven to be the best for your customers, what are you doing it for?"
The strategic move will bolster confidence and allow pro audio's most fun company to continue doing what it loves – building an iconic business while forging great friendships.
More on the Digico website
Posted on 3 December 2021
Crédits -
Texte et Photos : DiGiCo