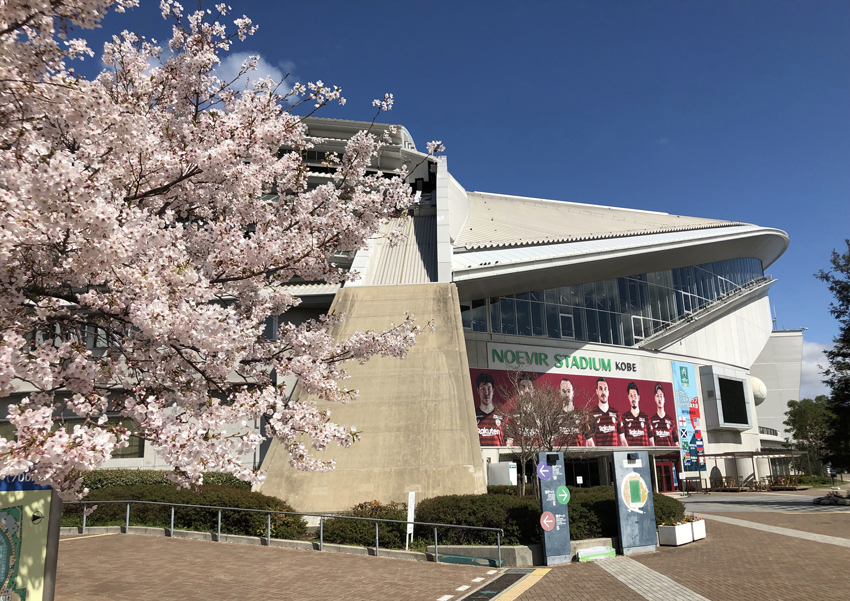 Powersoft X8 and Ottocanali amplifiers have been selected to drive the formidable sound system at Noevir Stadium in Kobe, Japan, who hosts a number of high-profile events and hosted the Rugby World Cup.
Having first been constructed in 1970, Kobe City Misaki Park Stadium, AKA the Noevir Stadium, has a long history in the city of Kobe. With a capacity of 30,000, it was last renovated in 2002 ahead of the Japan-Korea FIFA World Cup and is now home to Andrés Iniesta's J1 League club Vissel Kobe and rugby union Top League team Kobelco Steelers.
"Since then, the venue has hosted its fair share of local football and rugby – as well as other events such as MMA competitions – and was also announced as one of the venues for this year's highly anticipated Rugby World Cup.
This was the first time that the competition was held in Asia and, between 26 September and 8 October, Noevir Stadium had the honour of hosting games between England and the USA, Scotland and Samoa, Ireland and Russia, as well as South Africa and Canada."
With such an illustrious run of events to come, the audio system at Noevir Stadium has been subject to a Powersoft-heavy upgrade. "The audio systems in a modern venue like Noevir Stadium have to be able to handle spoken word, music playback and even commercials," explained Powersoft's business development manager for fixed install, Marc Kocks.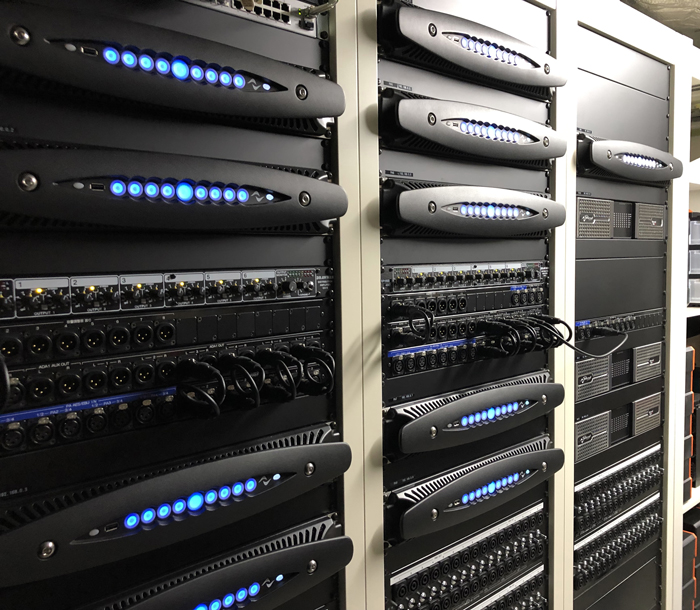 "When designing or refurbishing an audio system in a stadium, you have to ensure that it is able to offer both flexibility and scalability. A good place to start is by selecting DSP and Dante enabled products, as they allow users to change the function and behaviour of the system with the click of a mouse.
At the same time, powerful limiters and cross overs found on Powersoft amplifier platforms allow to keep the system protected under all circumstances."
Integrator for the project, Shigeyoshi Ariga, specified a total of 24 Powersoft X8's, 6 Ottocanali 12K4 DSP+D's, one Ottocanali 8K4 DSP+D and one Ottocanali 4K4 DSP+D amplifier platforms. The X8's are used to accommodate the line array systems, while the Ottocanali 12K4 DSP+D are used as an auxiliary speaker for the upper tiers in order to cover any dead space.
The 8K4 DSP+D has been included to accommodate any temporary speakers, and 4K4 DSP+D is mainly used to drive the Hi-Z speaker line and monitor speakers in the operating room. Between them, these amplifiers power a sound system primarily designed to play audio that is related to video content shown on the screens during football and rugby matches, as well as distributing various announcements.
The mixer and playback equipment are hidden away in a sound operating room, while the amplifiers are stored in two separate areas. All audio transmission between the operating room and the amplifiers room is taken care of via Dante.
More information on Powersoft website
Posted on 16 December 2019
Crédits -
Text and Photos: Powersoft