Parc de la Villette is both a park – the third largest in Paris – and a focal point for art, music, and culture, housing the city's largest concentration of cultural venues, including the Philharmonie de Paris and Cité de la Musique. It's also home to the physically and psychologically imposing Grand Halle de la Villette.
A stunning example of 19th century cast iron and glass architecture, designed famous French architect Victor Baltard, the venue was originally an abattoir and was transformed into a multi-use space in 1985. The Grand Halle hosts diverse events including exhibitions, concerts, theatre shows and festivals. The annual Jazz à La Villette festival, hosted here, attracts more than 30,000 jazz enthusiasts every September.
---
The Grande Halle, which includes the 5,000 capacity Grand Halle, the Salle Charlie Parker and the Nave, was one of the first venues in the world to benefit from V-DOSC, L-Acoustics first full frequency line source array. Installed there in the mid-90s, the system offered more than 25 years of faithful service.
When the venue's team decided it was time for an upgrade, they chose to invest in the powerful yet compact K3. Supplied and installed by B Live, a mobile K3 system was chosen to deliver the versatility required by the Grand Halle's diverse programme of events.
The Grand Halle's 18,000m2 space is modulable, to accommodate a wide variety of events, from a cocktail party for 8,000 to a formal seated event for 4,000 visitors.
K3 is the ideal solution, complementing the venue's existing inventory of Kara II, X Series and SB28 subs, it also has the potential to be reconfigured according to the needs of the production, or deployed in other venues as needed.
For most of the year, the system is set up in a left, centre right configuration, with nine K3 per side flanking a centre hang of six K3.
KS28 are deployed in cardioid configuration and surround is provided by four X12 per side. Following the installation, the team at the Grande Halle received a full week of training from L-Acoustics Application Engineer, Arnaud Delorme.
---
For this year's Jazz à La Villette, Technical Director Daniel Matthews designed a configuration using the new system, working closely with Head of Audiovisual Department, Olivier Olry, and freelance System Engineer Valérien Langlais.
The design comprised left / right main arrays of 12 K3 per side to limit reverberation, optimise coverage and deliver an even SPL across the entire audience area.
Two Kara II per side are hung below the K3 for down-fill with a centre hang of six Kara II to help provide vocal clarity. AutoFIR array-processing was applied in groups of two K3. Four KS28 subs were flown in cardioid configuration.
A further two Kara II provide delay to ensure top level audio precision for the last rows of the audience close to the roof. X8 are positioned on the stage lip for front-fill. The system is controlled by LA12X amplified controllers on a redundant Milan AVB network and AES fallback. Processing is managed by a P1 Processor.
"The quick and easy rigging system for K3 and KS28 is a big advantage for us," says Olry. "It took no time to hang the system, and we quickly got used to using the Delta 1.5T accessory to remotely adjust the azimuth angle of the K3 lines from two rear motor points. It's a life changer as everything can be set, adjusted, and fixed at ground level."
"We've had great feedback from visiting engineers," adds Matthews. "K3 is a true full range system which responds very well from 40Hz with great coherence across the spectrum, and it sounds great straight out of the box."
Olry echoes Matthews's thoughts, adding that K3 contour capacity is vital and has a deep frequency response that extension is needed only for ultra-low-end. "In contrast to a modular 8″ or 10″ system, the K3 rigging systems means we can also hang the KS28, and coverage is consistent across the entire audience area. It's definitely a win-win for everybody!"
Langlais concurs, noting K3 also offers the best solution for the seated audience configuration in the Grande Halle's 3,000 m2 Salle Charlie Parker. Langlais explains that here, the visual impact of the system was mitigated by placing the KS28 behind the K3, an advantage for theatre or dance productions.
"The versatility of K3 is a huge advantage for us, there are almost no limits on how we can deploy it," concludes Matthews. "It has great low end in a compact format, and the horizontal adjustment with Panflex is very efficient.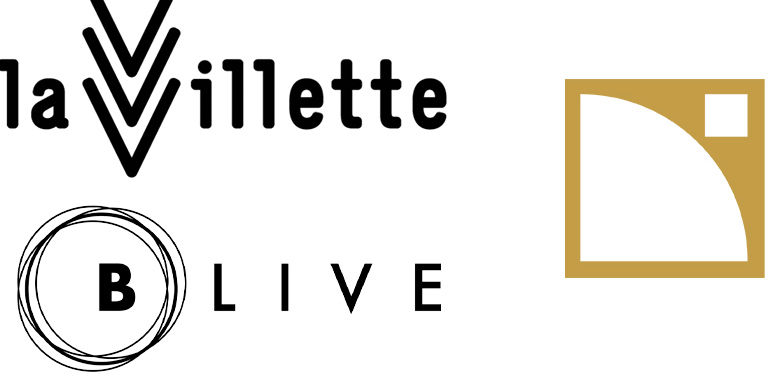 From the initial design in Soundvision with its Autosplay and AutoFIR functions, to the set-up with Network Manager and the M1 measurement platform, everything is designed to maximise efficiency, and you can get straight into optimising the system. And with K3, you quickly know how to make sure everything is optimised in terms of SPL distribution and frequency coherence for the entire audience."
To get even more info on K3, visit the L-Acoustics website
Posted on 26 January 2023
Crédits -
Text: L-Acoustics - Photos: L-Acoustics, la Villette