RCF to introduce LF18N408, expanding the Precision Transducers line of professional 18″ subwoofers. This new transducer is designed to provide powerful and accurate bass frequencies with low distortion, extended low-frequency response and 3,000W continuous program power handling.

LF18N408 uses a fibre loaded cone assembly along with a large triple roll surround, this combination providing remarkable strength and control and very high SPL.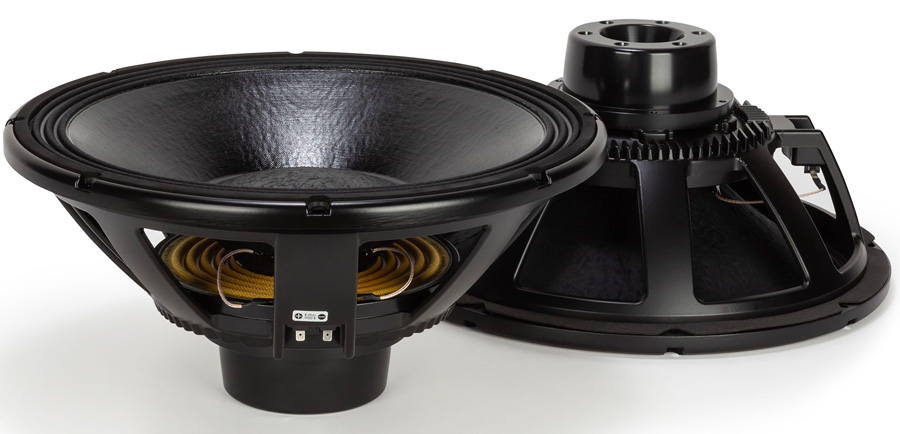 LF18N408 takes advantage of a single spider system, specifically designed with a heavy cloth which ensures excellent control during large excursions. A fully optimized T-pole together with double demodulating rings are designed to reduce flux modulations with benefits on harmonic and intermodulation distortions while improving the transient response. The Dual-forced air venting magnetic structure system provides a very efficient voice coil ventilation to minimize the power compression.
FEATURES
– 4,0 – inch Inside/Outside copper voice coil
– 3000 Watt continuous program power handling
– 97 dB Sensitivity
– 25 Hz – 1 kHz Frequency range
– 30 Hz – (FS) Resonance Frequency
– 58 mm – Max Excursion before damage
– 25.70 Txm – Bl Factor
– Hypervented magnetic structure for minimum power compression
– Triple roll surround and exponential cone geometry
– Double aluminum demodulation rings
---
More on the RCF website
Posted on 29 December 2020
Crédits -
Text: RCF & LM - Photos: RCF