HHB Communications Ltd (HHB), a global leader in professional audio technology, announced HARMAN Professional Solutions will showcase the Studer Vista 5 Black Edition on the HHB Communications stand 8.D56 at IBC2018.
The Vista 5 BE supports all of Studer's range of Infinity Core products, including the Infinity Core 300, 600 and 1000, and the new Compact Infinity Core, 300 and 600 versions. It also supports the Compact CoreLink Card and Studer's Infinity Core Commercial off the Shelf (COTS) solution.
The IT-friendly solution allows customers to run Studer's real-time audio processing on their own server hardware just by adding a standard PCIe Infinity CoreLink card.
With all the capabilities of the Vista series consoles, the Studer Vista 5 BE with its highly flexible feature set will find favour amongst users in broadcast production, live sound, and performance venues.
The Vista 5 BE is an affordable mixing desk that combines a Studer control surface with support for the industry-leading Infinity Core processing engine and is available in 22, 32 and 42 fader counts.
The console's features include Studer's unique and patented Vistonics interface and FaderGlow technology, providing the operator with an instant illuminated overview of the console status, increasing user visibility and dramatically improving reaction time and reducing the stress of mixing in an environment where there is no second chance. Studer Vista 5 BE also supports an optional TFT meter bridge.
In addition, HARMAN will present Studer's fully scalable and customisable Studer Glacier solution that provides comprehensive control, flexibility and interoperability for any on-air application. Multiple modules can be added to create custom-tailored consoles that bring new levels of control and versatility to any broadcast.
Also, on the stand is the Studer Micro series, a compact digital audio mixing system that provides the features and functionality of a high-end mixing system, making it ideal for radio, production studios, ENG/DSNG, and more.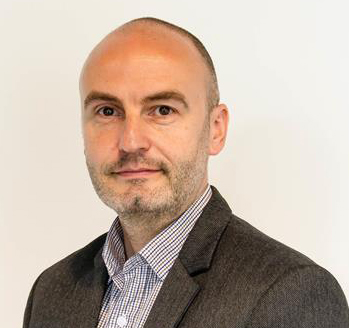 Mark Pascoe, Director of Sales and Marketing at HHB Communications, said: "HARMAN Professional Solutions will revolutionise the audio community by introducing the new Vista 5 Black Edition at IBC2018.
We are excited to have them on our stand demonstrating their latest affordable mixing console."
Visit HHB Communications on stand 8.D56 at IBC2018 between 14–18 September 2018.
And more information on the Studer website
Posted on 13 September 2018
Crédits -
Text and Photos : Harman