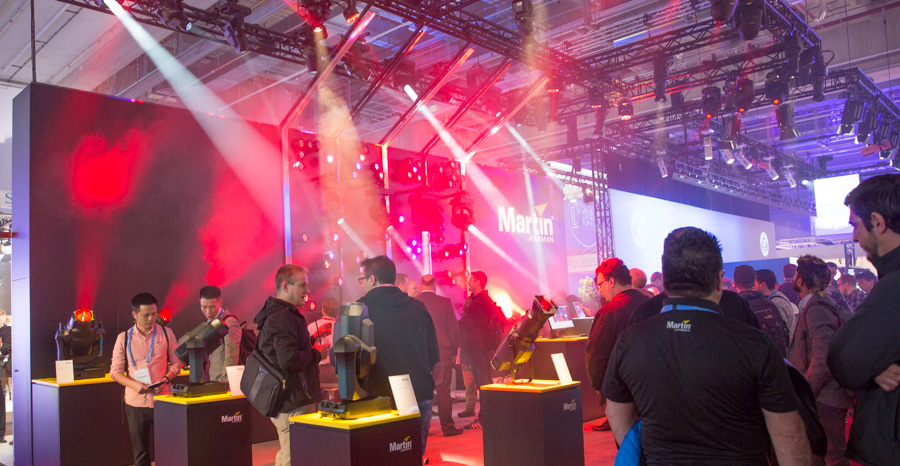 We were waiting for it, and here he is at Prolight + Sound! The Mac Allure Wash strictly reflects the design and much of the functions of its fellow Spot version. While real deliveries of the Mac Allure Spot have already begun, the Danish leader is beefing up its portfolio indeed with the Mac Allure Wash PC.
"Although this is a new product, it takes up 95% of the functions and features of the Spot version" says Wouter Verlinden, Martin's led and video product manager. The Wash is actually similar in all respects to its big brother, visually it is a true copycat, even in the clear PC lens type that we find in the light output, replacing the traditional expensive lens dear to the heart of the legendary Augustin Fresnel, and mostly used in the Wash floodlights.
The internal functions are also the same in both versions, we're talking maximum compatibility here. The segmented 7 RGBW 60 W LEDs engine (announced with a CRI > 80) has the same control potential.
The zoom has an range of 12 to 36 °. The only noticeable difference is the lack of the gobos and iris module, replaced by a rotating and indexable beamshaper (you can call it ovalizing effect if you like).
Of course, the Mac Allure Wash integrates the P3 management protocol in addition to the classic DMX, ArtNet and sACN. This way, it will be at ease in a TV/Broadcast application but also in theatre environment, thanks to the sobriety of its optics and its high CRI.
Its possibilities of visual effects via the matrix features of its 7 independent LEDs give it a fully-fledged place during a more classical use in concert or festival.
More information on the Martin Website.
Posted on 24 May 2019
Crédits -
Text & photos: Jérôme Boutié. Translation: Bruno P. Souchaud.