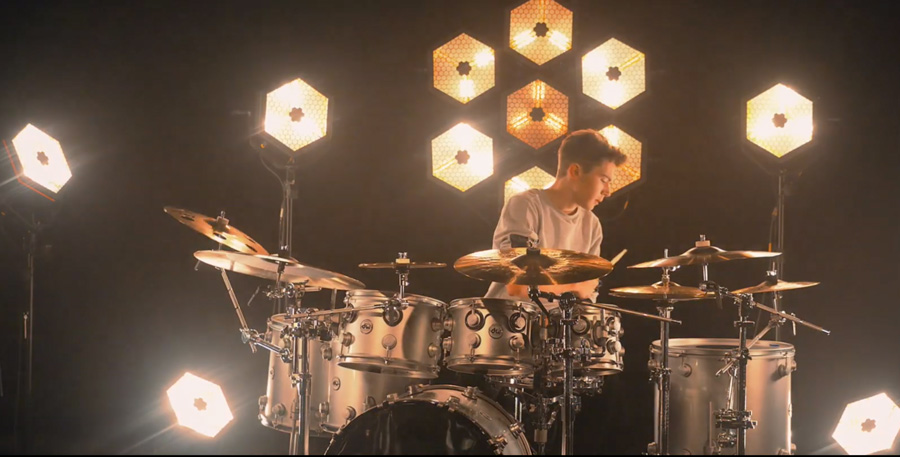 The P3 PIX3L is a rather large industrial looking hexagon, dressed up in a shiny big reflector. It comprises 3 linear halogen bulbs positioned in star configuration behind a honeycomb-like grille.
Each lighting source can be individually controlled thru DMX512-RDM and integrated dimmers. Adapted to its time, wireless control is available as an option, from Wireless Solution Sweden.
Originally delivered with a yoke, more hanging/mounting accessories can be supplied to assemble several items into spectacular frames or structures.
---
More info on the Portman Website.
Posted on 29 April 2019
Crédits -
Text Tristan Szylobryt - Translation Bruno P. Souchaud - Photos Tristan Szylobryt and Portman - Video Portman