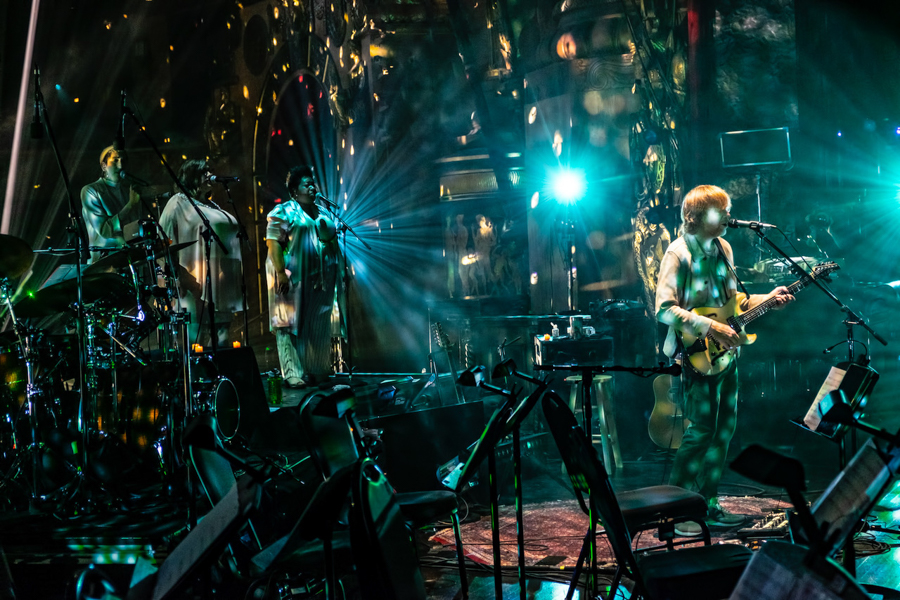 Marc Janowitz, of e26 design, chose 30 Ayrton Mistral-S LED spot fixtures as key features of his lighting design for Trey Anastasio's The Beacon Jams. The 8-week 'virtual residency' was live-streamed weekly from New York's historic Beacon Theatre throughout October and November 2020.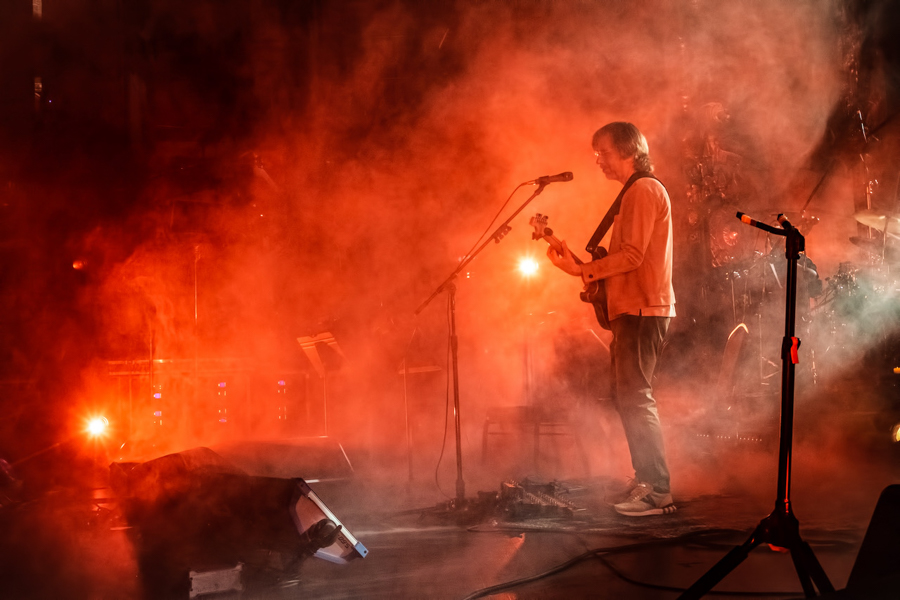 The jam sessions were aimed specifically at the home audience and filmed on stage in a reverse set-up with the auditorium as backdrop and the musicians facing the back wall.
"We wanted to create an intimate connection that felt like we brought the series of music sessions into the viewers' own home," explains Janowitz. "The reverse angle gave us something more like a studio environment into which Mistral fitted beautifully."
Janowitz required a fixture that was light enough to mount on rolling C-stands and small enough to integrate into the performance area, yet full of features and with a great output: "Mistral was small enough – and pretty enough – to tuck into all the nooks and crannies between the artists and gave all the output – and the looks – that I needed," he says.
Eighteen Mistrals were sited on stage to form a total 'wrap-around' that defined the space and fitted perfectly into the small spaces between the musicians and instruments.
"From here we used them mainly as backlight and sidelight, as eye candy, and to create beautiful flares behind the performers," says Janowitz. "They were particularly useful in the reverse set up to fill the void on camera over the artists' shoulders.
"The Mistral gave a natural lens flare which is very camera-friendly. Its precise movement allowed me to make small, live adjustments to its position to guarantee that flare in-camera from every perspective."
Mistral's small size and versatility also suited the film and television-style lighting, its low power-draw making it easy and fast to deploy. "Being LED sourced, we were also able to the set up the perfect refresh rate for the cameras."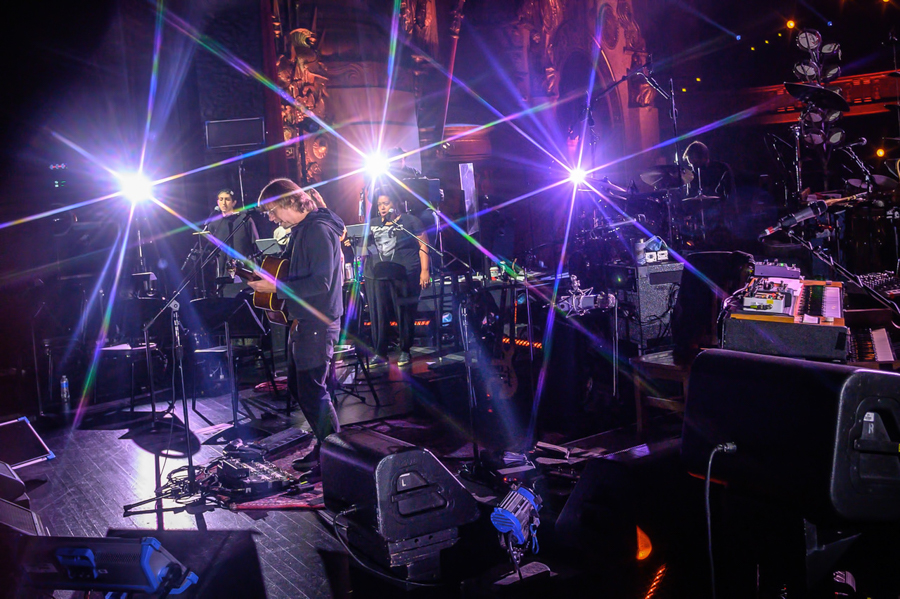 With different looks to generate for 20+ songs each week over the 8-week residency, with no repetition, Janowitz made full use of Mistral's gobo and colour palettes. "Mistral has a wide gobo selection which opened up a lot of freedom – I had all the textures I needed," he says.
"The impressive zoom ratio (6.7° – 53°) was also really great feature: narrow enough for overhead lighting without any spill, yet wide enough to cover the musicians fully at stage level – without any heat issues – even when placed in close proximity to the artists. That's no mean feat in such a tightly packed stage and demonstrates exceptional versatility."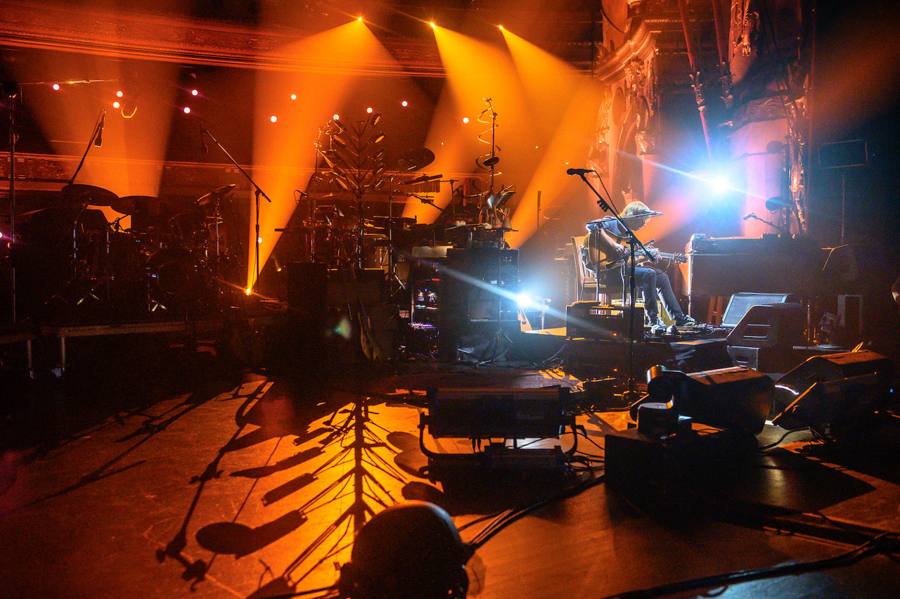 Twelve more Mistral-S were rigged overhead to give high backlight. "I knew Mistral would be great at 12ft but realised they were also great at 30ft! Now my near side, reverse and close overhead lighting were all from the same fixture type, which homogenised how I was able to use colour, texture and intensity, and gave a beautiful balance."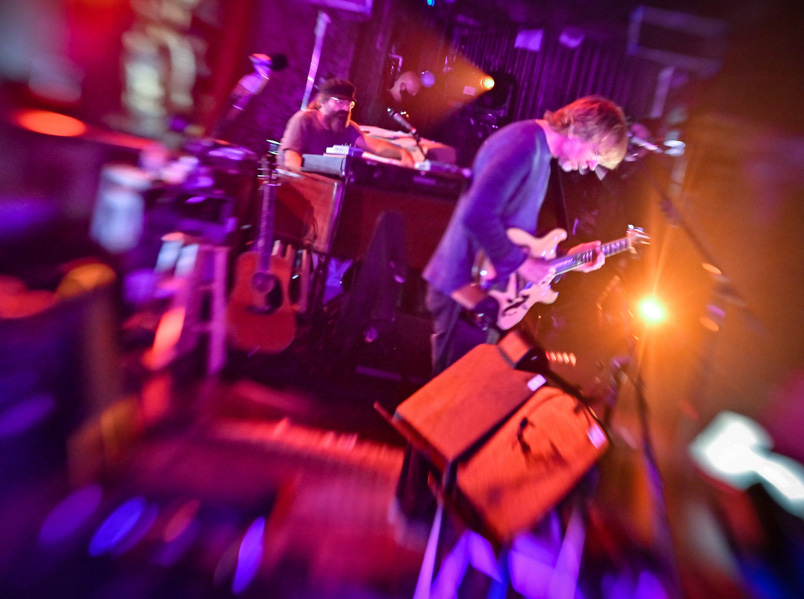 Trey Anastasio's Beacon Jams marked Janowitz's first use of Mistral and he was impressed. "Mistral is a great light to keep in my tool box: it fills the gap in the market for a nimble, small bodied, full-featured, punchy fixture.
It also looks attractive: the over-all look of the stage is important, and Mistral is definitely something I welcomed on the set and in the stage design. Those sleek curves and that distinctly French design go a long way!"
The Ayrton Mistral-S fixtures were supplied to The Beacon Jams by Pulse Lighting of Nashville. All proceeds from The Beacon Jams went to Phish's The WaterWheel Foundation and its new Divided Sky Fund which was set up by Anastasio to help those affected by addiction and alcoholism, and help further plans to open a treatment centre in Vermont.
Excerpts from The Beacon Jams, can be viewed at twitch.tv/treyanastasio and https://www.youtube.com/user/treyanastasiotube
The full version of this news can be found on the Ayrton website news page
Marc Janowitz can be followed on Instagram at @e26design
For more information on Ayrton and its full range of LED lighting fixtures, visit the Ayrton website