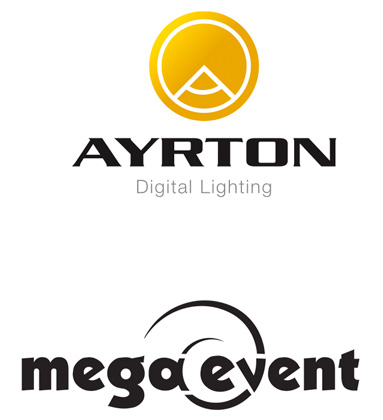 Ayrton is very happy to introduce Athens-based Megaevent as its new, exclusive distributor for Greece. Founded in 2001, Megaevent has provided exclusive distribution and support of top-quality products in lighting, sound and AV equipment across all sectors of the entertainment market for nearly 20 years.
"We always look forward to new technologies and our target is to provide these together with the best after-sales support to all our customers," says Megaevent CEO, Sotiris Kolios. "Through our many years of experience we have selected the best partners to work with, centred on respect for companies with great R&D and continuous evolution.
Ayrton has proven to be one of them: we have watched Ayrton's progress over the years and, like most of the lighting designers in Greece, hold their brand in high regard. We believe their products to be leaders in every aspect, and are confident of the manufacturing quality of Ayrton products, the accuracy of their specifications and the visual effects that result. It's clear that Ayrton has been working hard all these years to provide a full catalogue of products that fits every type of need in any lighting or visual show.
"Of course, bringing a brand to market at this time will be challenging, but after a closer look at the present Greek market, we know Ayrton is going to be a new heavy-duty tool for us. We are looking forward to distributing the whole Ayrton product line, backed of course by our high level of support. Our goal is to build a large rental network which will enable our customers to work together and provide rental solutions in our market and abroad."
"I first met the Megaevent team at ISE and immediately felt a 'click' with them," says Ayrton's Jonas Stenvinkel. "Since then we have had many meetings over Zoom due to the global lockdown situation and our relationship has grown and strengthened.
They have a fantastic team and we share the same values, and I'm convinced that Megaevent is the best partner for Ayrton in Greece. We will do all we can to support them and the market in Greece during these tricky initial stages and onwards into the future. We are looking forward to a truly dynamic new working relationship together."
The arrangement takes place with immediate effect. Mega Event Website
For more information on Ayrton and its full range of LED lighting fixtures, visit the Ayrton website