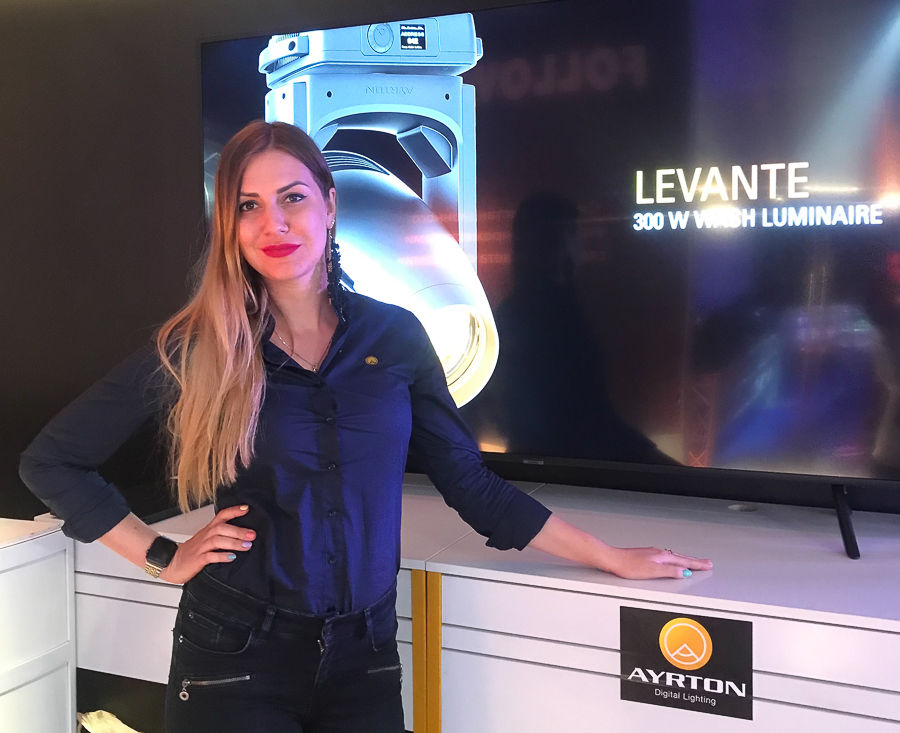 Ayrton is very happy to introduce Kseniia Igoshkina as the latest member of its international sales team.
Based in Detmold, Germany, Igoshkina is responsible for emerging markets across the Baltic countries, the CIS states and South America.
Igoshkina joined Ayrton at the end of 2019, since when she has quickly established her position by appointing new distributors in Belarus, Armenia, Romania/Moldova, Colombia, Panama and the Caribbean. Her previous experience includes 2 years at Astera LED Technologies as key account manager based in China, after which she relocated to Europe to look for new challenges.
"My first experience of Ayrton was its famous lightshow," she says. "I was immediately blown away by their unique products. Now, a few years later, I am working for this amazing company and I couldn't be happier. "Ayrton's approach is very different from what I have experienced before.
We handle many different types of project and take a very specialised, individual approach to each one. Ayrton products are so full of features that we have something to meet every requirement. It's a perfect opportunity to create a bespoke solution for all our clients – every day is interesting and exciting."
"Kseniia brings a freshness and dynamism to Ayrton which perfectly matches our team approach," says Ayrton Global Sales Director, Michael Althaus. "We are excited to see the response from the emerging markets as she helps raise brand awareness in these new areas."
– Igoshkina can be contacted at kseniia.igoshkina@ayrton.eu
For more information on Ayrton and its full range of LED lighting fixtures, visit the Ayrton website
Posted on 13 May 2020
Crédits -
Text and Photo: Ayrton