Ayrton announce the arrival of Huracán LT, the latest in its range of long-throw fixtures designed specifically for stadium and arena use. To create light for such immense venues is a privilege reserved only for the most powerful, feature-rich and advanced luminaires, and Huracán LT delivers like no other.
Huracán LT generates an ultra-intense beam with precision and is ideal for creating the kind of choreography that is as graphic as it is breathtaking.
---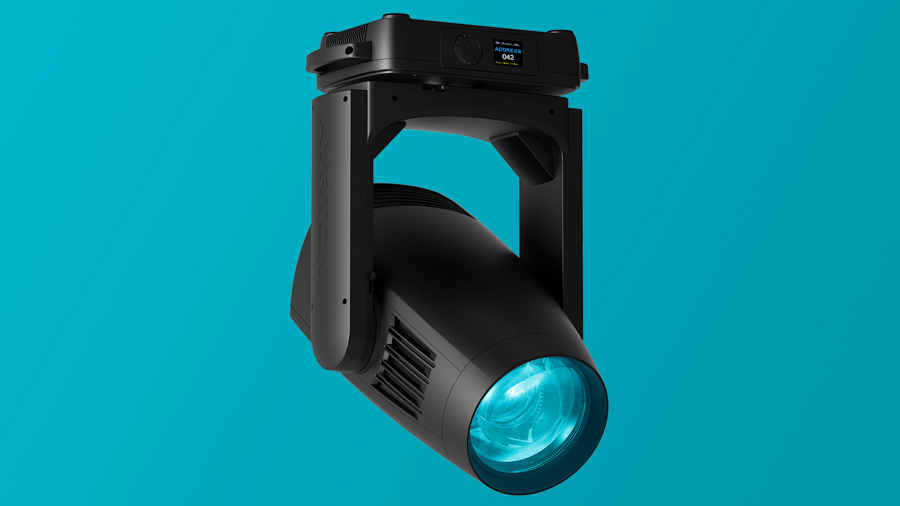 Aim far, aim with precision
Huracán LT can project over extreme distances, targeting a far-off subject with nuance, finesse, power, and true precision. A 225mm front lens forms part of the proprietary optical system of 13 lenses delivering a 15:1 zoom ratio and a zoom range of 3.5 to 53°.
A new 1000W LED module delivers a light output of 51,000 lumens at a colour temperature of 6700K, with a CRI greater than 70.
Revolutionary complex colour mixing system
Huracán LT uses the same patent-pending, complex colour mixing system as Huracán Profile (launched in 2019) offering a double saturation level. In addition to a CMY, a triple variable colour temperature corrector (CTB, CTO and CTP) allows subtle white adjustment from 2700K to 15,000K and offers noticeable CRI improvement in excess of 70. There is also a fixed colour wheel with six complementary colours.
The new Huracán LT presentation video
Ayrton – Huracán LT – Presentation from Ayrton on Vimeo.
---
Advanced effects and beam shaping for endless creativity
Huracán LT features an advanced framing section, which enables accurate positioning of four shutter blades on a 100% surface area in all positions, for precise framing of any object regardless of the luminaire's position.
The effects section includes two superimposed rotating gobo wheels each with seven HD glass gobos, a monochromatic multi-position effects wheel for horizontal, vertical or axial scrolling for creating flame, water or radiant effects, and a multi-layer CMY RGB wheel for unique multi-colour effects.
Huracán LT has multiple optical tools designed for beam shaping, including two combinable image-multiplying rotating prisms – one linear with four facets, and the other circular with five facets – a 15-blade iris diaphragm and 2 frosts. It also has an electronic dimmer allowing adjustment from 0 to 100%.
Huracán LT is shipping with immediate effect.
And for more information about Ayrton's Huracan and the full range of LED lighting fixtures www.ayrton.eu or contact your nearest Ayrton distributor.
Posted on 27 October 2021