LEWITT brings studio sound to the stage with the new MTP W950 wired or wireless vocal condenser microphone. Designed to be a performer's personal microphone, it sounds great in any environment and has been tested on the world's biggest stages.

If you're a singer, the new MTP W950 will become the mic you use for every show. In the past, handheld condenser mics were considered risky on loud stages because of the susceptibility to feedback.
The MTP W950 solves this problem by combining the amazing studio quality of a 1" condenser capsule with an industry-leading 90% rear rejection.
You, your band and the audience can now enjoy a crystal clear vocal mix with minimal feedback from ambient sound.
When you sing using your own microphone at every gig, rehearsal or even recording session, your sound will be consistent every time.
The MTP W950 will become an instrument with which you can learn and grow.
The MTP W950 can be used via cable or wireless
The 1" condenser capsule is detachable and compatible with a wide variety of industry standard transmitters. During rehearsals or on a small stage, you can use it as a wired microphone.
If you're playing on a big stage, you can simply go wireless. And since the MTP W950 has a studio capsule, you can also easily take it to recording sessions.
With its outstanding audio quality, this is a microphone that will go with you wherever you need to use it.
---
The MTP W950 offers extremely clean sound, keeping handling noise to an absolute minimum, while its double-layer grille design eliminates wind noise and plosives.
The optimized capsule placement is forgiving of the most creative microphone handling techniques, and the high sound quality is maintained even when half the grille is covered.
For complete flexibility in all scenarios, the MTP W950 features switchable cardioid and supercardioid polar patterns, a low-cut filter set at 120 Hz, and a pad with 12 dB of attenuation to reduce sensitivity and increase the maximum applicable sound pressure level to 152 dB.
---
---
Before its launch, the MTP W950 has already been tested on some of the world's biggest stages over the past year, through an extensive global beta testing programme.
Night after night, professional sound engineers have used it with stars such as the Rolling Stones, T-Pain and Kehlani, achieving outstanding and reliable sound quality in every kind of venue.
By solving the most common problems of singers, LEWITT has created the ultimate live microphone for artists and sound engineers.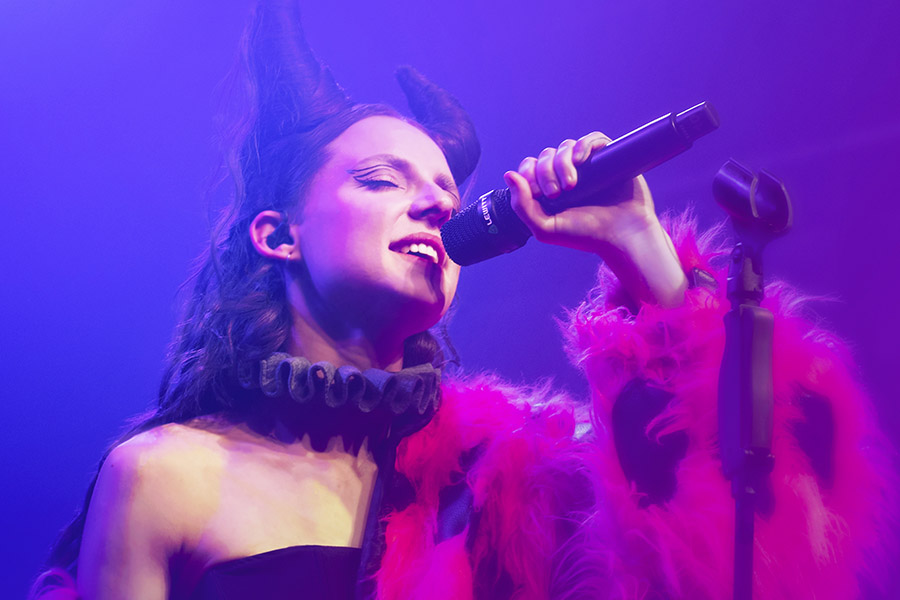 ---
Summary of features:
– 1" condenser capsule for studio sound on stage
– Wired microphone with detachable head for industry standard wireless connections
– Over 90% rear rejection for clear mixes
– High resistance to wind noise and popping thanks to dual capsule protection
– Cupping-safe design maintains sound quality, regardless of how you hold the microphone
– Durability for everyday use on stage
– Tried and tested on the world's biggest stages by professional sound engineers and renowned artists.
– Switchable between cardioid and supercardioid polar patterns
– Switchable pad with 12 dB attenuation
– Switchable 120 Hz low-cut filter
– Carrying case with space for handheld transmitter and in-ear monitors
---
More information and audio examples are available on the Lewitt Audio website
Posted on 27 March 2023
Crédits -
Text & Photos: Lewitt