Luxembourg's Mierscher Kulturhaus marks the recommencement of public entertainment with a complete refit of the sound reinforcement systems in its auditorium. Situated in the centre of the Grand Duchy of Luxembourg, the Mierscher Kulturhaus is a 380-500 capacity theatre.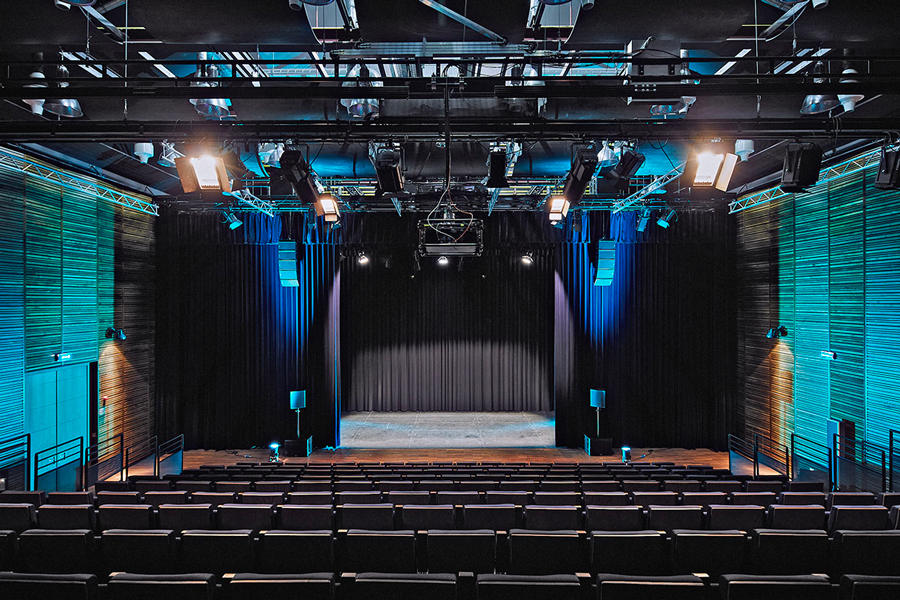 It now has the first NEXO line array system in Luxembourg, designed and installed by Lemon Event Support, the rental house and system integrator which is now NEXO's preferred partner in the country.
The Kulturhaus contacted Paul Thyes at Lemon Event Support after taking the decision to upgrade their ageing point source PA.
The theatre wanted to expand its technical capability, and was looking for a system that would allow it to host larger concerts as well as better serve its wide cultural brief of drama, dance, exhibitions, workshops and events.
As soon as coronavirus restrictions permitted, Thyes and his team set up a demo of their proposed solution of a NEXO GEO M Series mid-size line array inside the Kulturhaus auditorium.
The venue has a retractable seating system, and a stage which can be lowered, transforming the space. This meant that no audio equipment could be groundstacked – all components had to be flown, including the subbass cabinets.
Winning the installation contract was a system of L/R arrays each of 5x modules of GEO M10, plus 2x MSUB18 subs per side, extremely low profile in the auditorium. NEXO's new P12 compact point source cabinets are used as front fills for the first rows of the audience.
Lemon Event Support's Chief Audio Technician Christophe Becker explains that he is putting two set-ups into the NEXO NXAMP4x4Mk2 controller/amplifiers, "which will work with the array EQ to make the upper boxes throw a bit further, and improve coverage when the seating stand is retracted and there are more people in the venue.
The system has been networked with Dante, which meant we had less cabling to do, and of course gives the house engineer an excellent way of monitoring the system."
"This is in fact one of three installations we have executed in Luxembourg in the last year," continues Paul Thyes.
"Although we have been using NEXO cabinets for 11 years, since Lemon Event Support was founded, more recently we went looking for a brand that could deliver us a really modern line array design, supplied by companies with which we could build a long-term relationship.
We were impressed by the rapport between manufacturer, distributor (Audio Technica Benelux) and ourselves as the customer, and it is clear NEXO has the products that will enable us to be competitive in the installation market."
---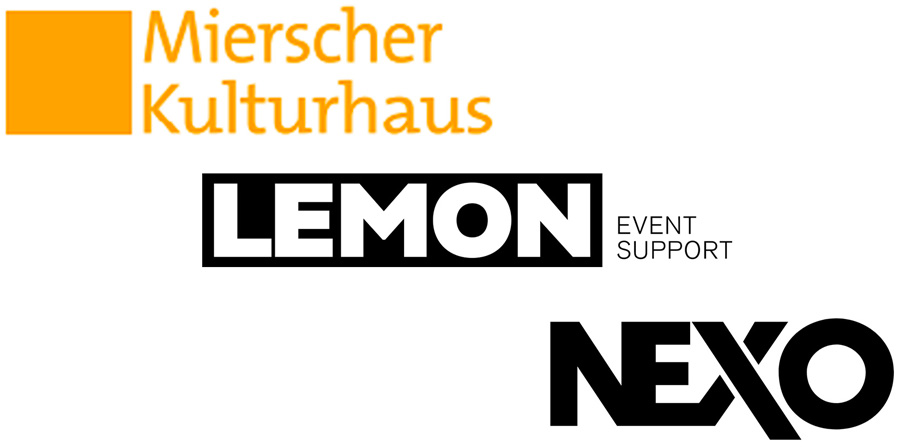 More information on:
Posted on 10 June 2021
Crédits -
Text and Photos: Nexo