Palmer presents the Grand Audition MKII, a modern 19″ loudspeaker switching system on two rack units for convenient loudspeaker routing in showrooms, sales floors, multi-room applications, and many other scenarios.
Thanks to 16 mono or eight stereo outputs and eight parallel subwoofer outputs, the Grand Audition MKII facilitates high-quality, noiseless switching of top parts and subwoofers, including individual level controls for precise comparisons.

Channel selection and volume control can be controlled individually or as a stereo pair – either directly from the front panel or via a browser-based web interface, which provides additional control options. The latter option allows additional control of the Grand Audition MKII using a tablet or laptop.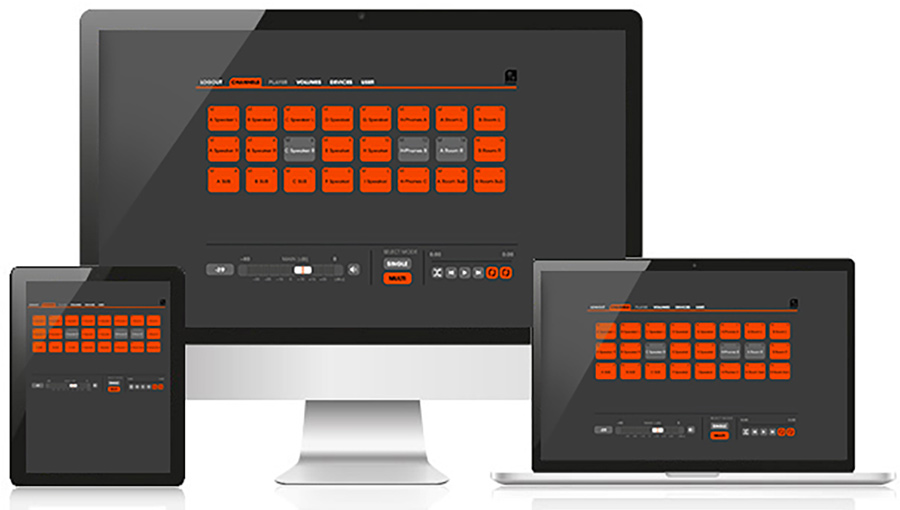 Multiple mode selection enables several connected loudspeakers to be simultaneously selected, and loudspeaker channels can be defined and individually named for fixed or recurring setups.
The Grand Audition MKII's output combinations can be freely configured, meaning it is also suitable as a control center for measurement and laboratory use. At conferences, a signal source can be supplied to up to 24 headphone amps by the Grand Audition, if required.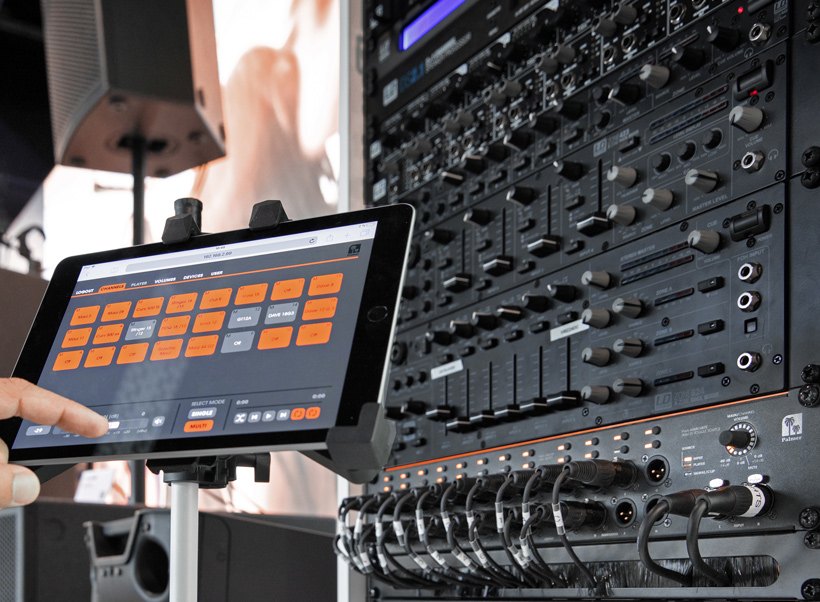 The two balanced XLR inputs and the built-in USB media player let users utilize the playback paths to always have the perfect source material ready for comparisons and presentations.
The choice varies from mixers, CD players, or a digital audio workstation (DAW) via a USB storage device on which reference titles can be accessed in WAV, AIF, FLAC, MP3, and OGG data formats.
If the control is digital, the signal path and its processing are entirely analog and several Grand Audition MKII can be bridged to have more channels, all being controlled by the same computer or tablet.
The Palmer Grand Audition MKII is now available for purchase.
4 minutes with Robin Enlish Senior Product Manager Pro Audio at Adam Hall to discover more in detail this device.
---
More information on the Palmer website and on the Adam hall website
Posted on 5 February 2021
Crédits -
Text and Photos: Palmer