Sennheiser introduces new professional headphones for mixing, editing and mastering. The HD 400 PRO accompanies creative people who are looking for natural and accurate sound reproduction to evaluate their audio mixes and, thanks to its open structure, is comfortable with its light velvet ear pads. This model is available with exchangeable spiral and straight cables according to the user's preference.
« We are pleased to release the first open studio headphones in the Sennheiser PRO series," comments Gunnar Dirks, Professional Audio Product Manager. "Editing and mixing needs require great attention to detail and honesty, which the HD 400 PRO offers. With their linear, high-resolution reproduction, these models are setting the standard for mixing.»
The HD 400 PRO offers a wide frequency response from 6 to 38,000 hertz covering the entire useful spectrum. The Sennheiser-designed 120-ohm impedance drivers feature a special polymer blend diaphragm to produce accurate and rich bass through the magnets that drive them. Distortion is less than 0.05% (measured at 1 kHz, 90 dB SPL).
---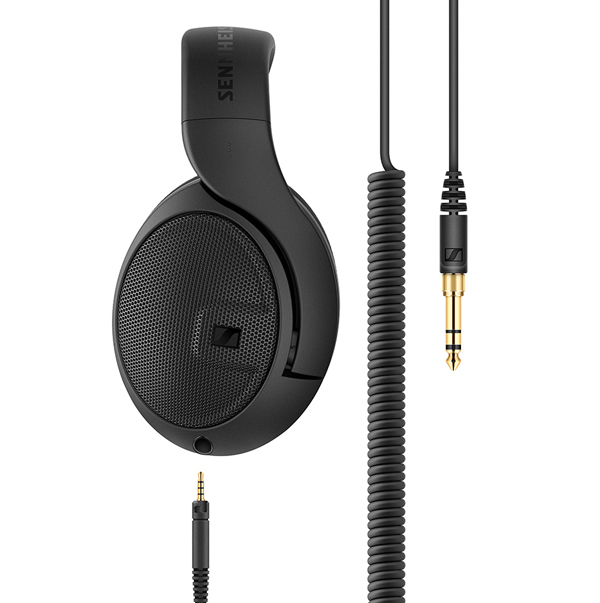 The drivers of the HD 400 PRO are positioned at a precise angle, recreating the optimal listening position in which we would place ourselves in a recording studio.
The open-back design of the HD 400 PRO headphones allows for natural sound propagation, unlike closed models. Both aspects create a wide, neutral and transparent soundstage that allows producers to be confident in their mix.
The HD 400 PRO studio headphones are ultra-comfortable to wear, making them ideal for creative use.
A lightweight headband holds the ear cups in place with minimal pressure on the ears. Velour earpads allow for hours of fatigue-free wear, while the circumaural design provides ample ventilation for the ears, even during long mixing sessions.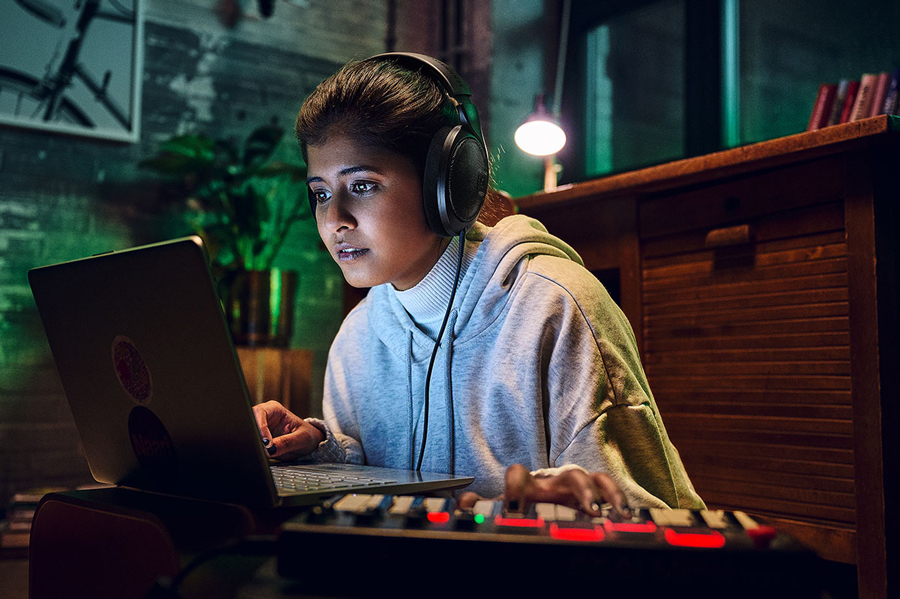 ---
Lastly, the HD 400 PRO is supported by the Dear Reality headphone monitoring plugin, which creates virtual acoustic environments for mixing.
The headphones already include the Spatial Headphone Compensation (SHC) function of dearVR MIX; integration with dearVR MONITOR will be available by the end of the year.
The HD 400 PRO studio headphones come with a 3 meter coiled cable and a 1.8 meter straight cable, both with a 3.5 mm (1/8″) jack plug. A 6.3 mm (1/4″) adapter is included to connect the HD 400 PRO to your mixer or audio interface.
---
Technical Data:
Impedance : 120 Ω
Frequency response : 6 Hz to 38 kHz (-10 dB)
Sound pressure level (SPL) : 110 dB (1 kHz / 1 V RMS)
THD, total harmonic distortion : < 0.05 % (1 kHz / 90 dB SPL)
Ear coupling : circumaural
Jack plug : 3.5 mm jack plug with 6.3 mm adapter
Weight : 240 g
Accoustic principle : dynamic, open
Ear pad material : Velour
---
D'autres informations sur le site Sennheiser
Posted on 15 December 2021
Crédits -
Text and Photos : Sennheiser