Two evenings under the spotlights of the Coccia Theater in Novara, Italy, marked the Italian debut of the Fletcher Machine, the immersive audio processor designed and created by Adamson with concerts organized by the CM Orchestra in collaboration with MG Service and Audiosales Entertainment Solutions.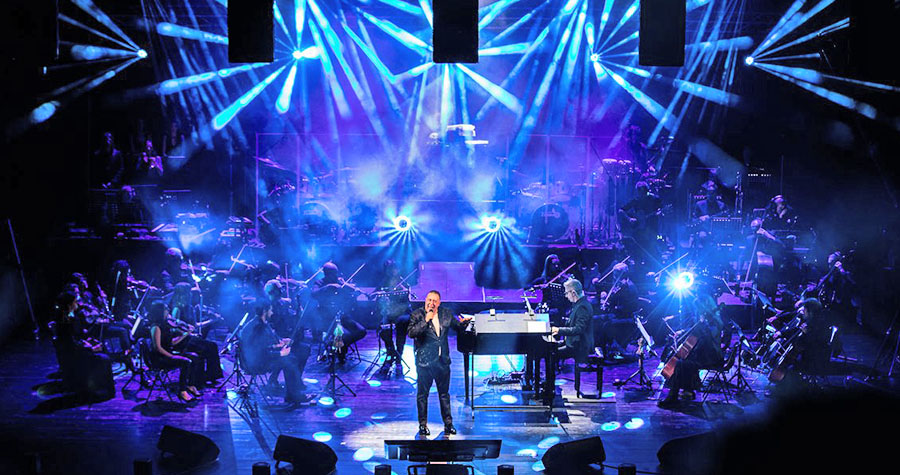 On stage was the musical project written by Claudio Mazzucchelli – co-founder of the orchestra and director of the two shows – and interpreted by the 50-piece CM Orchestra Rhythms & Drums directed by Maestro Andrea Pollione. A story in music, through which the director wanted to relive the soundtrack of his life, together with the audience, where everyone can recognize passages of their own. An exciting choral play of sound, light, and color designed to immerse and excite.
Claudio Mazzucchelli, Artistic Director and Concert Technician said "With the CM Orchestra we looked for an audio system that was capable of interpreting the skill of each individual musician adding the ensemble quality of the whole orchestra and reproducing it to the audience." Together with the Fletcher Machine, the Adamson sound system centered on 5 hangs of Adamson's S7 ultra-compact line array cabinets.
---
The lighting setup was born from the technical and artistic collaboration between Claudio Mazzucchelli, Nicolò Damiani – Lighting Designer of MG Service – and the Lighting Product Specialist of Audiosales Mattia Fasolo. More than 80 ClayPaky moving heads were chosen for the events to help create an original and enveloping atmosphere.
---
The evening was highlighted with the extraordinary presence of special guest Tony Hadley, frontman of Spandau Ballet.
The events were made even more grandiose by the introduction of the Adamson Fletcher Machine, an ultra-high resolution audio rendering processor capable of transporting the spectators' minds directly to the stage, just as if they were themselves at the center of the orchestra.
In the words of Mazzucchelli, "with the use of this system, the individual audience member listens to what I have heard, in an extraordinary way, immersed in the musicians, receiving their individual music ."
---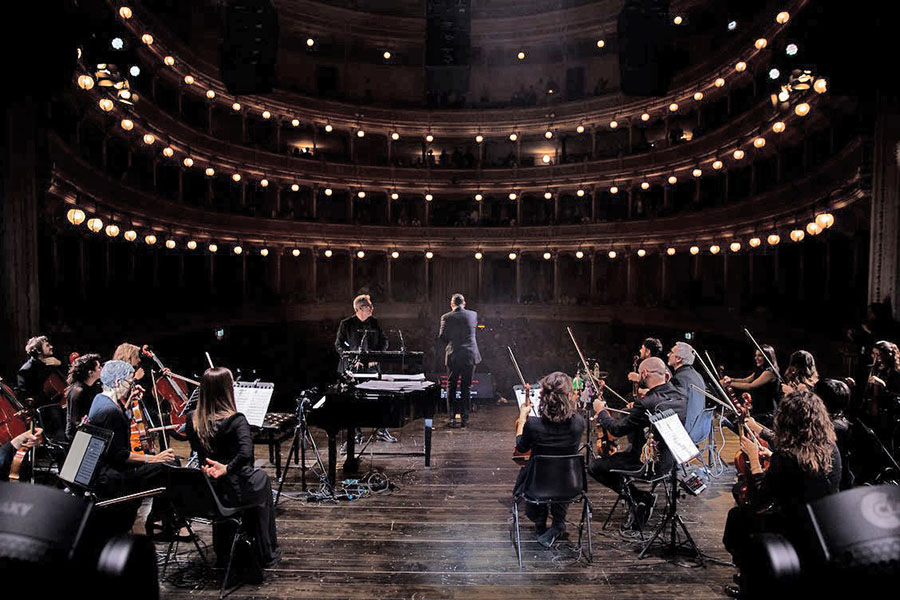 The Adamson Fletcher Machine offers a wide variety of spatialization tools, relying on a new development where the object placement is based on both amplitude and time localization. This allows the listener to have a more direct connection to the music.
The resulting sound, concludes Mazzucchelli, is "direct, immediate, without filters, without delays and without mental fatigue."
To discover more in-depth the Fletcher Machine and Adamson, click here
Posted on 3 February 2023
Crédits -
Text and Photos: Adamson