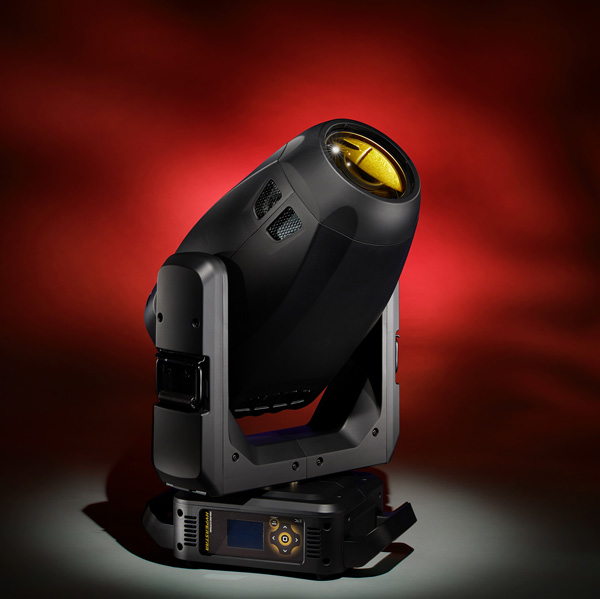 ETC introduces the High End Systems Hyperstar, a new companion to the Lonestar automated luminaire. Powerful and compact moving light Hyperstar is optimized for projection versatility, Hyperstar will help lighting designers create beautiful designs for a wide variety of venues.
Hyperstar is the same size as Lonestar, and is just as bright, compact, and affordable.
The new Hyperstar has been optimised for versatility in projection, enabling you to create a wide range of lighting designs for a whole range of shows thanks to its luminous flux of over 15,000 lumens from a 290 W white LED source.
---
While the Lonestar has already made a name for itself for its projection capabilities and cutting quality, the Hyperstar, which is just as compact and bright, is even more affordable and does away with the profile module to incorporate even more effects possibilities instead.
With 9 rotating gobos, 11 fixed gobos, an animation wheel, a double frost and a double prism, lighting designers have an almost infinite choice of volumetric effects and gobo projections for unique textures and morphings.
---
By superimposing the projector's various effects, users have access to a huge range of possibilities, thanks to its extensive zoom range (3.5° – 55°) and its colour capabilities, which combine linear CMY and CTO trichromacy with a colour wheel.
---
To learn more about Hyperstar, look at this video
---
Tania Lesage, Market Manager at ETC, describes the Hyperstar system in the following terms: "This is a projector designed for shows of all types and sizes. With its power, innumerable effects and colour capabilities, the Hyperstar demonstrates ETC's commitment to unrivalled professional quality and service, all in an affordable format and price range".
---
---
More information on the ETC website
Posted on 12 November 2023