Gothenburg-based LumenRadio AB announces today the acquisition of Wireless Solution Sweden AB, together the two companies will become a market leader in wireless lighting controls for the Professional Lighting industry. Through the merger of the two Swedish tech companies, a player is formed with the strength to drive the wireless DMX market.
Both LumenRadio and Wireless Solution (previous a business area within Interlite AB) have contributed in transforming the lighting industry with their development of reliable wireless lighting control, which today is well known within the Film & Broadcast Lighting, Stage Lighting and Architectural Lighting industries. Both companies have long experience and expertise within wireless communication and engineering, and together they will be better equipped to meet with the future requirements from their customers.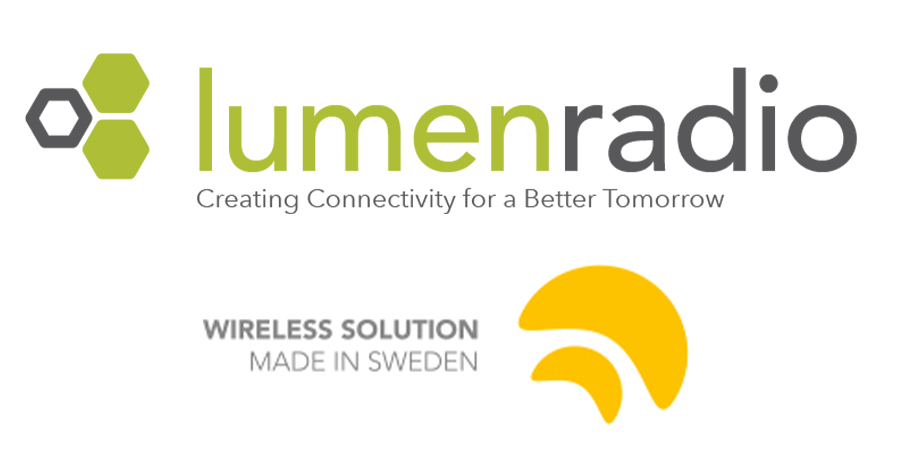 Alexander Hellström, the CEO of LumenRadio is impressed by the technology and knowledge within Wireless Solution and says: "We are really excited about this! Together we will define the wireless standard for the future and with all the great technology and knowhow Wireless Solution has built up over the last two decades, we strongly believe that our existing and future customers will benefit from the combined offer."
Alexander continues: "Professional Lighting is a high-stakes, no-nonsense business putting high pressure on suppliers to always deliver, something that Wireless Solution, under the dedicated leadership from Niclas Arvidsson, successfully has done over the last two decades."
The combined business will have a yearly turnover of more than 10 Million euros and more than 50 employees with complementary products and solutions, addressing a bigger, more geographically diverse and non-overlapping customer base. The two brands will be run separately, maintaining their own market identity creating a firm belief that both customers and suppliers will benefit from the increased strength of this new entity.
"I am happy and positive that the Wireless Solution brand will continue to thrive within the new LumenRadio context." says Interlite's owner and CEO, Niclas Arvidsson and continues: "I think this merger is very good for our customers and the industry in general. The conditions for a truly global standard for wireless DMX are now in place."
Posted on 24 March 2020
Crédits -
Text by LumenRadio