Kevin Loretto, popular New York based lighting and technical sales specialist died on January 23rd in New York, surrounded by his loving family, after a lengthy battle with cancer. Celebrating his life, bubbly personality, resilience, dignity and amazing contributions to the world of entertainment and performance lighting, his friends and colleagues at Robe Lighting are all proud and privileged to have had the chance to work alongside Kevin for the last five years.
He is survived by his wife and soulmate of 29 years, Penny Loretto, three children and four grandchildren … and will be hugely missed by everyone.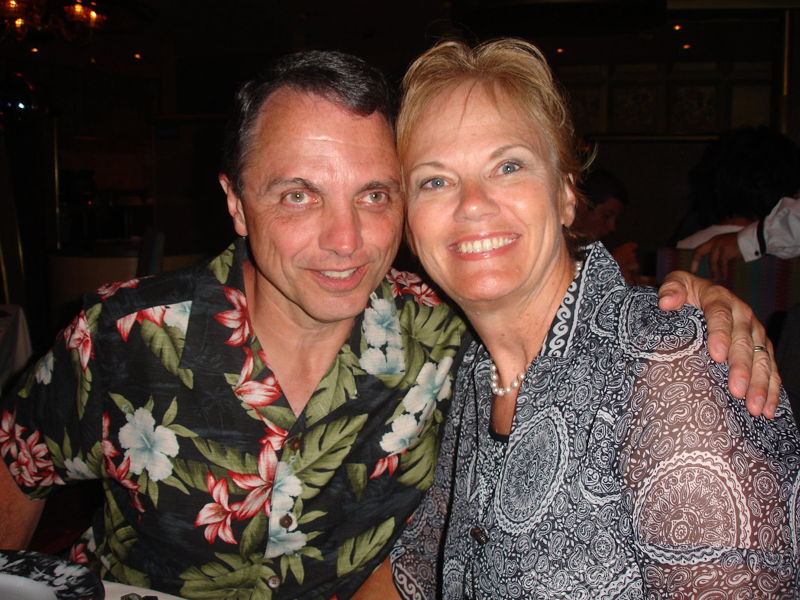 Since 2013 Kevin worked as Northeast Regional Sales Manager at Robe North America, where he excelled and seized the chance to develop relationships with those at the forefront of creativity and innovation in the worlds of theatre and performing arts. Previously he was a director of sales for Creative Stage Lighting where he also built a solid network of long-term industry relationships and connections. They also happened to be a Robe customer.
Harry von den Stemmen was CEO of Robe North America at the time and recruited Kevin as the first addition to what was then a very small team. Kevin saw potential and was keen to work for the Czech brand and help put them on the map, and Harry immediately recognized talents and a skill set that would make some serious waves.
"Kevin played an instrumental role in the incredible US sales team which has helped build and establish Robe as a leading player in North America" said Robe CEO Josef Valchar.
"But above all, throughout his time with us, he's been valued as a fantastic friend and Robe Family member as well as a great employee."
Harry stated, "We all loved his tenacity, his gritty New York spirit, his intelligence and his eloquence – he was always up for a discussion and a debate … and could always posture from both sides of an argument!"
Bob Schacherl, CEO of Robe North America commented, "I have known Kevin since 2013 and enjoyed first-hand the pleasure of seeing his honesty, dedication and impressive energy in action. His non-judgmental and inclusive outlook on life was a breath of fresh air, together with his ability to balance the life-work equation of family and career so brilliantly."
Lorienn Cochenour, Robe North America's COO / CFO stated, "Kevin has left his mark indelibly – from his great commitment and the color and fun he brought to all those around him to his intense work ethic – and the inspirational and positive way in which he dealt with and fought illness right to the end."
Kevin was passionate about advancing technical education opportunities and training in the arts, and Robe will be administering The Kevin Loretto Education Fund in his memory through USITT. This will support students studying lighting and other technical disciples.
Those wishing to donate to the Fund can do so here
Posted on 26 January 2018