On June 23, 2023, a unique show was held to celebrate the millennium of Mont-Saint-Michel Abbey. Called "Solstice du Millénaire" (The Millenium Solstice), the sound and light show designed by Les Ateliers BK retraced the history of the historic monument and magnified the building listed by the UNESCO as a World Heritage Site.
---
The technical production of this grandiose mapping was entrusted to AV technical provider VLS. Comprising 5 scenes, the spectacular combined video projection, sound, 18 beams of light and 400 drones.
Teams of VLS were faced with the challenge of staging such a show while respecting the listed site. The modules housing the video projectors were installed 200 meters from the abbey. A total of 36 x Epson 20K dual projectors were needed to ensure sufficient light output and manage the different depth levels of the building.
---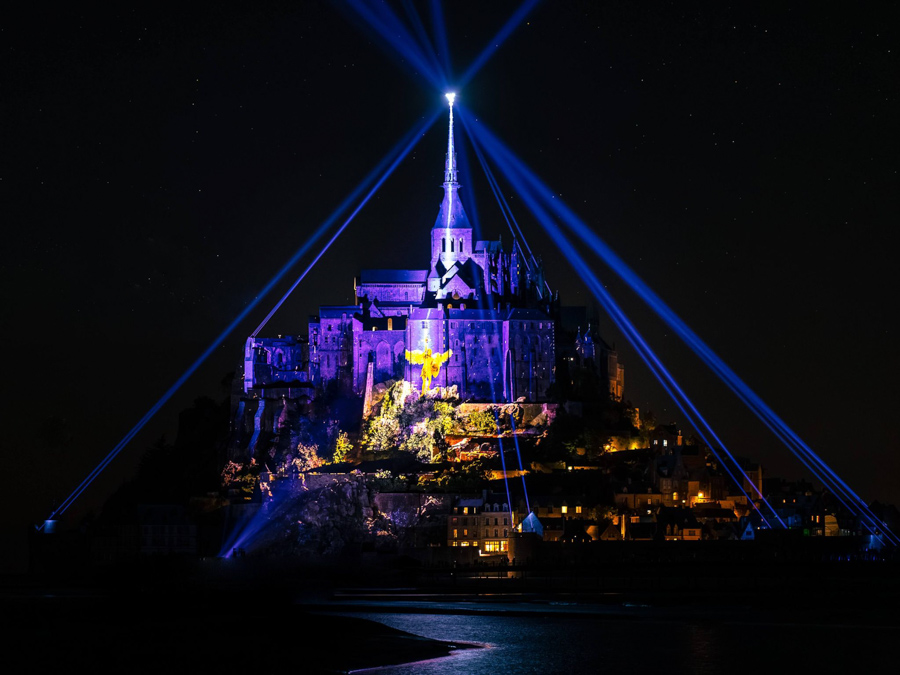 The projectors were powered by 9 x Modulo Player Pro media server from Modulo Pi to play media over 17,000sqm of projection area.
The media server and its X-Map function made it possible to handle the warping work in 2D, with +200 layers warped independently, so that the images perfectly followed the lines of the Mont Saint-Michel island and abbey.
All the elements of the show – projection, audio, lighting and drones – were synchronized to the timecode generated by Modulo Player. An audience of 15,000 came to see this exceptional 10-minute show, broadcast every half-hour from nightfall to 1am.
– Technical production: VLS
– Creative Studio: Les Ateliers BK
– Light design: Ljoma
– Drones: Dronisos
For more info about Modulo Pi, you can visit modulo-pi.com
Posted on 26 September 2023
Crédits -
Text by Modulo Pi