PRG Germany have wasted little time in adding large quantities of GLP's new impression S350 next generation LED moving head to its hire fleet in a deal which will see them taking a minimum of 100 of the fixtures on stock. Some of the units were immediately commandeered by leading LD Jerry Appelt for use on the second MTV Unplugged appearance by rock musician, Udo Lindenberg.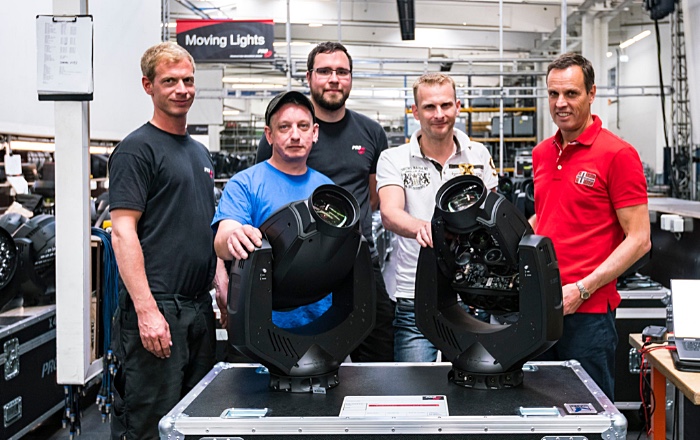 Unparalleled feature-set
The impression S350 profile light offers an unparalleled feature-set in the mid-sized fixture category. This includes unique controllability, a very high colour rendering, a full four-blade framing system with rotating gate and near silent operation. A comfortable optic zoom from 8°- 47° provides an even and flat field with a considerable light output of up to 7.500 lm, with less than a 15% drop in output within the zoom range.
But that's not all. Other features include GLP's signature 'baseless design', an 8-facet prism, a dual frost filter, and a 0-90° positionable animation wheel. This versatility makes the impression S350 the perfect tool for the wide variety of shows and events supplied by PRG and PRG customers.
Product training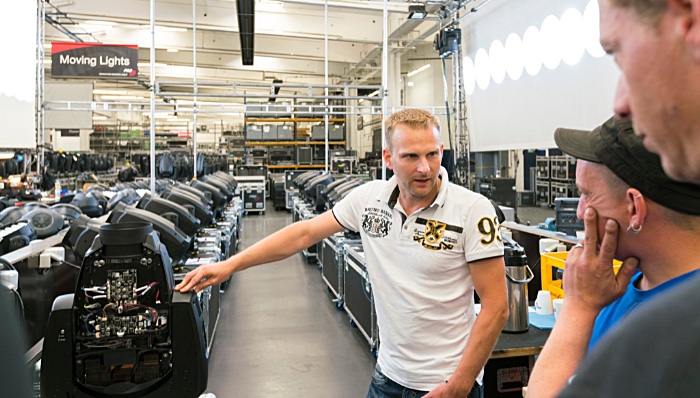 GLP product manager Michael Feldmann and key account manager Oliver Schwendke had already conducted a product training following delivery of the first tranche of 40 units.
Schwendke welcomed the fact that PRG Germany now has the equipment in stock: "We are proud to have supplied such a significant number of units to PRG Germany and to have them as an early adopter," he said. "The impression S350 offers just the kind of package they need, given the broad range of productions that they service."
Feldmann added: "We believe that the impression S350 with its high colour rendering, framing unit, form factor and weight, offers the perfect package to our customers."
More info on GLP IMPRESSION 350
More info on PRG
Posted on 17 December 2018
Crédits -
Text and photos : German Light Products / GLP.