RCF's effort in assisting both installers and sound providers with the best audio technology and clear, powerful sound is at the core of the company's beliefs. Since 1949, providing both power amplifiers and transducers to the professional market, the RCF experience marks a new milestone with XPS 16K.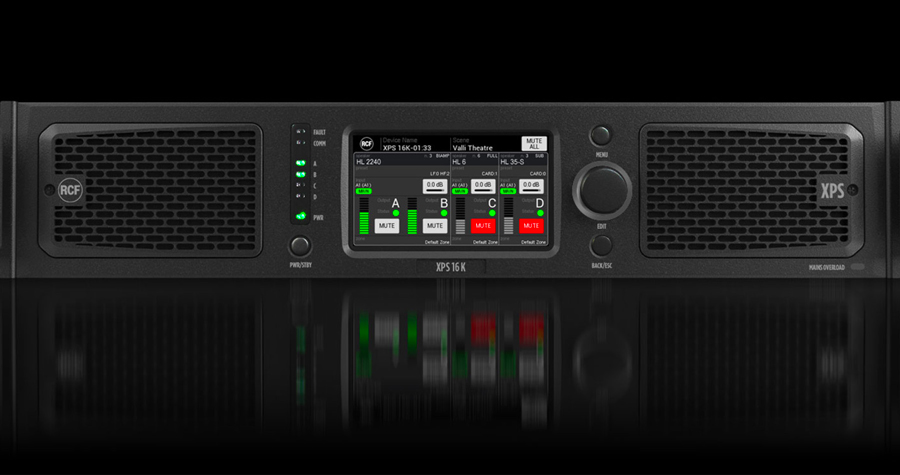 Installed Audio
XPS Series is an excellent choice for high-power installation systems such as auditoriums, theme parks, and performance venues. Whether perfectly integrating with RCF passive speakers with ready-to-use presets, XPS provides installation-specific features, including enhanced system status monitoring, GPIOs for extended capabilities, flexible routing, and perfect integration with our proprietary RDNet management platform.
Tour sound
XPS shines when used in touring applications and live events from medium to very large capacity. Paired with RCF high-powered passive speakers, XPS gives a new perspective in sound system management. The system designer now has complete flexibility in choosing powered, or externally amplified speakers, balancing portability, weight, ease of installation, cabling, fast setup speed, and complete remote management, via RDNet.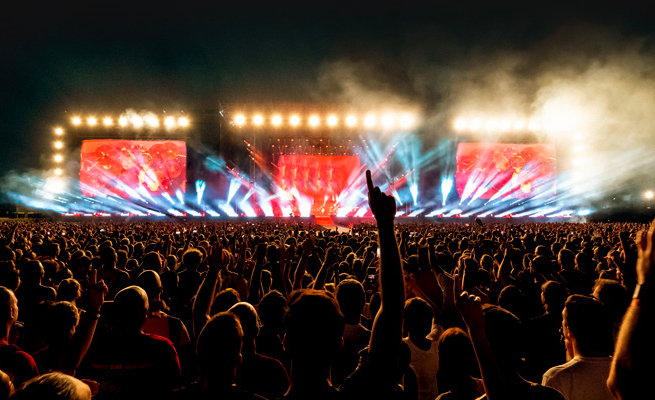 Power to change everything
RCF knows power amplification and the development of active speaker technology in many diverse solutions. Now we have unleashed our power and signal processing technology into a convenient 2U package, designed for mobile touring and install applications.
XPS 16K and XPS 16KD provide extreme power density with 4 x 4000 W continuous power outputs (200 ms bursts at 50 Hz, CF 7 dB and 1% THD+N) in 2 RU space.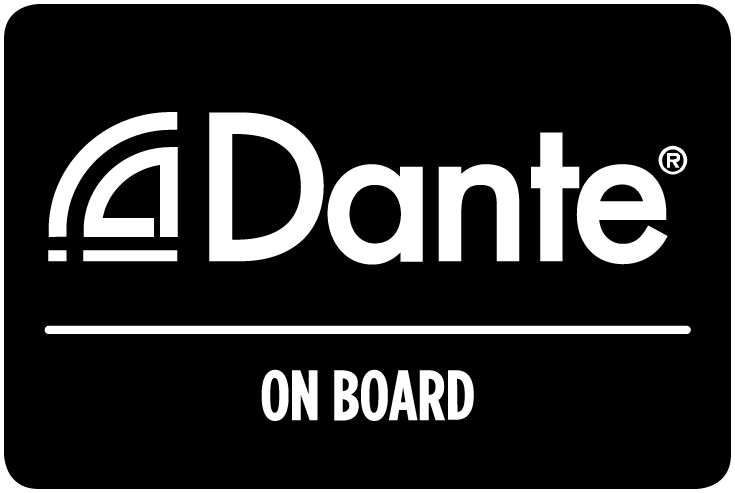 The unit features 4 analog and digital AES/EBU inputs/outputs, a Dante Network ready design, and complete signal processing, tuning, and routing capability all at 96 kHz. Redundancy and full scalability are granted by the advanced and modular design of the circuitry. A complete set of RCF speaker presets is available, with powerful signal processing for complete system tuning.
Advanced electronic design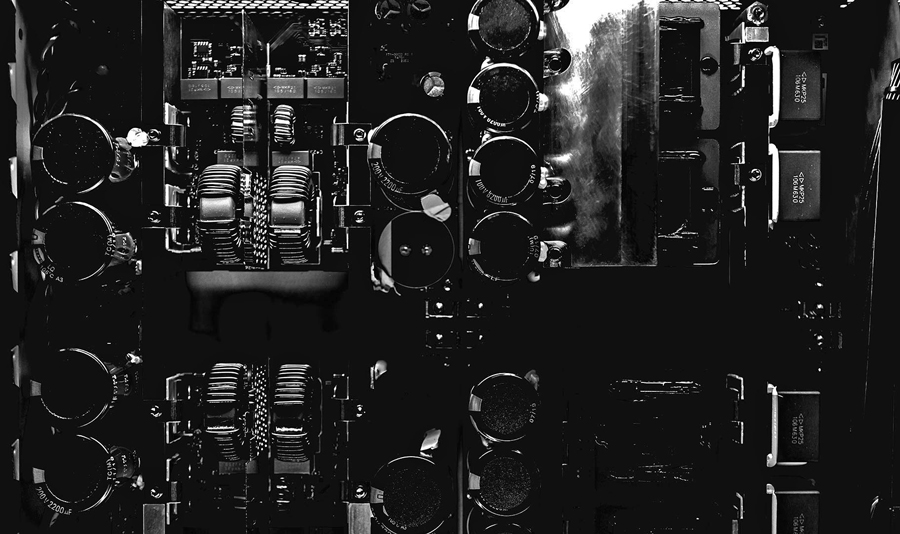 The extremely high voltage rail design provides dynamic power ratings relative to RMS power output, enabling the output stage to deliver high, short sustained non-clipping power bursts and extreme signal peaks. This high-power density and efficiency allow for massive power headroom. The amplifier's advanced electronic design has been developed to achieve ultra-low distortion.
Audio processing
The advanced clocking management design provides low latency sample rate conversion with high-quality AD/DA converters up to 96 kHz. Each XPS 16K amplifier combines two 40-bit floating-point SHARC DSP chips at 96 kHz, and two more 32-bit DSP chips to independently manage audio processing and signal routing for maximum sound quality and redundancy.
Fault-tolerant architecture
RCF amplifier blocks are fully self-protecting and designed on an 'audio-at-all-times' principle, with all fault protection features individually set for each amplifier channel and power supply.

XPS 16K implements several safety strategies with fast and slow protections at both firmware and hardware levels. Scalability and resilience concepts are interpenetrated in the RDNet-OE converged network, which transports audio and control in a simple, and safe way, with priority management.
RDNet
A large 4.3'' TFT color capacitive touch display on the front panel provides full operational control of the amplifier. Proprietary RDNet Over Ethernet Management Network and OSC protocol compatibility allow the system's manager to have complete remote control of the amplifier.
Proprietary RCF RDNet control software will manage XPS amplifiers as intermediary between the user and the speaker, so the speaker will always be at the center of the scene, maintaining the usual control paradigm of RDNet software, for both internally and externally powered speakers.
Flexible signal routing
The comprehensive digital architecture of the amplifier features 4 analog and AES/EBU inputs and outputs that can be routed easily to suit any project. Dante networking provides audio with a standard IP network that delivers lossless audio and near-infinite signal routing flexibility.
Setup recall fine tune
The XPS Series is the perfect companion of your RCF speakers. When used with RCF products, XPS features recallable speaker presets that enable advanced RCF processing algorithms such as FiRPHASE, BMC, and Bass Shaper for the best performance and maximum headroom possible for each transducer.
The XPS Series is now available for pre order.
More information on the RCF website
Posted on 31 August 2022
Crédits -
Text and Photos: RCF