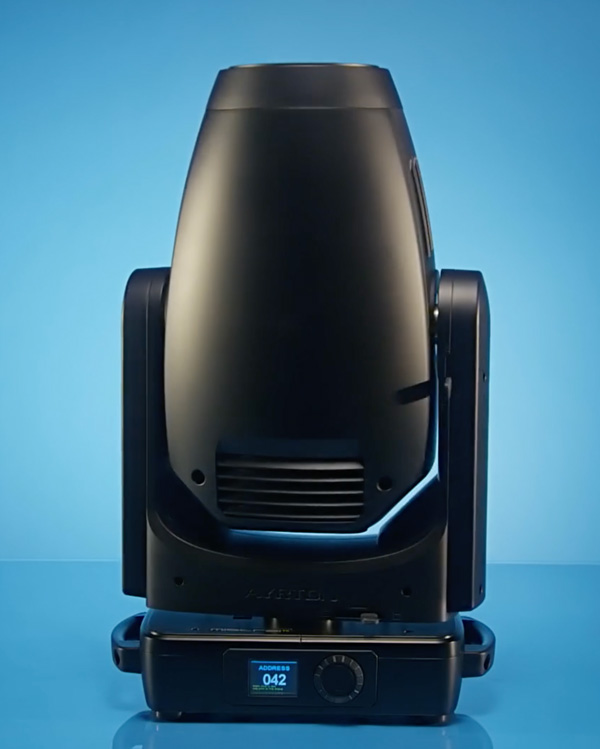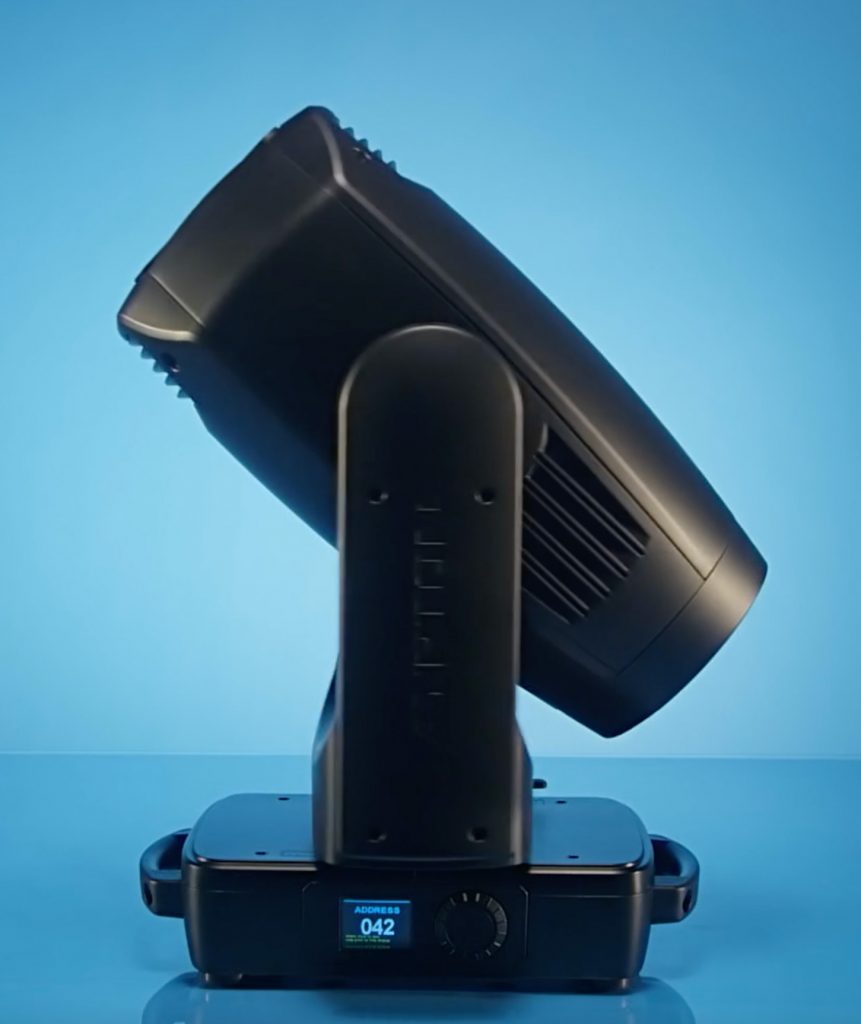 ---
Before the launch at Prolight+Sound, Ayrton unveils a video presentation of Mistral-TC, a brand new 300 W LED module spot luminaire, C.M.Y colors mixing system, a zoom range of 7° to 53°, variable C.T.O., color filters, 2 gobo weels, as small as Merak.
With a CRI greater than 90, Mistral shows a great performance for a luminaire of its category. Equipped with an entirely new LED module using a monochromatic light source calibrated at 7000K with a native coloring index greater than 90, Mistral delivers a light output of over 14,000 lumens.
Presentation vidéo AYRTON – Mistral-TC

The optics uses 13 high quality anti-reflective coated lenses delivering a 8:1 zoom ratio and a zoom range of 7° to 53°. The 119mm frontal lens produces a flat beam. A C.M.Y colors mixing system combined with a variable C.T.O. and a seven positions complementary color weel, produces an infinite pallet of saturated and pastel colors.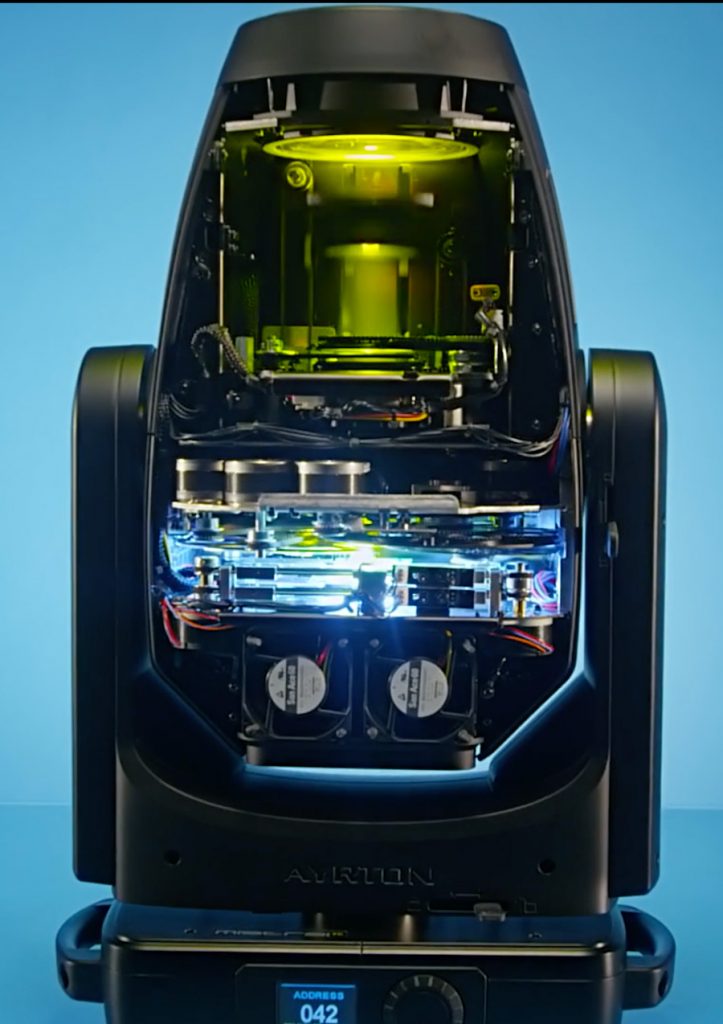 The luminaire effects system consists of two weels fitted with interchangeable abstract or volumetric HD glass gobos. One weel has 7 indexable rotating gobos, and the other has 9 fixed gobos. Using these two gobos weels in combination can achieve incredible morphing and graphical effects.
Mistral also features a 15 blades iris diaphragm, a 5 facet rotating and indexable prism, a soft-edge frost filter, a strobe effect with speed adjustment ranging from 1 to 25 flashes per second, a dynamic animation effect and an electronic dimmer from 0 to 100% without color variation. All of these features are standard.
For optimum cooling and stability, Mistral is equipped with a new liquid cooling system using a heat pipe that includes a silent mode designed for studio and theater applications and can be controlled by DMX-RDM, or wireless with the standard Timo from LumenRadio.
Meet Ayrton at PL+S 2018 in Frankfurt Germany : Hall 3.0 – G81