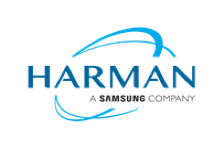 Live sound provider Gamung Productions experiences considerable growth after upgrading their inventory with JBL Professional speakers, Crown amplifiers and Soundcraft consoles. CSA Indonesia recently supplied Gamung Productions with a complete inventory of live audio solutions by HARMAN Professional Solutions.
Founded in 1996, Gamung Productions provides full live sound production services for conventions, conferences, concerts, trade shows and more. In order to better serve an impressive client list that includes television stations and international corporations, Gamung Productions decided to upgrade its inventory with a more robust selection of audio systems to support events of any size or scale. The HARMAN systems supplied by local dealer CSA Indonesia include JBL, Crown and Soundcraft solutions, and have propelled Gamung Productions to become Indonesia's leading sound system provider.
"Tour sound and event audio vendors need a versatile set of solutions that consistently deliver reliable performance in any venue," said Setiawan Winarto, CEO of CSA Indonesia. "An inventory of high-end products is essential to supplying performances with remarkable sound quality and coverage—no matter the size of the event. With the addition of JBL line arrays, Crown amplifiers and Soundcraft consoles, Gamung Productions gained an advantage over its competitors, establishing a reputation for versatility and reliable service."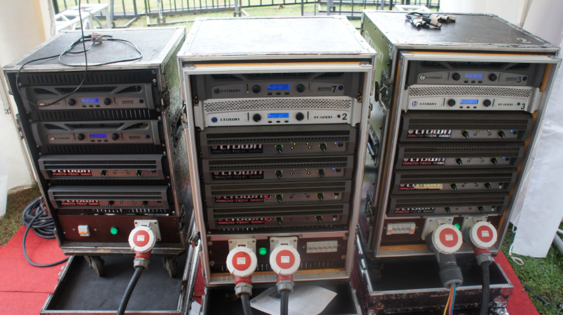 For large high-profile events, Gamung deploys JBL VTX V25-II line arrays and G28 subwoofers. The VTX system enables Gamung to deliver powerful sound reinforcement and coverage in a compact and lightweight footprint. For medium-sized events, Gamung relies on JBL VT4888 line array speakers to provide high-quality audio for a variety of concert audio and corporate AV applications. The JBL systems are powered by tour-grade Crown I-Tech HD Series amplifiers.
Gamung also added JBL SRX Series and PRX Series self-powered speakers to their inventory to provide smaller events with premium audio quality and coverage. JBL PRX speakers are Wi-Fi enabled and give Gamung's engineers sophisticated DSP control over system tuning and real-time performance via the free PRX Connect app, allowing them to optimize systems faster than ever.
For mixing, CSA Indonesia supplied Gamung with new Soundcraft Vi3000 audio consoles. In addition to providing excellent sound quality and comprehensive I/O, the Vi3000 helps Gamung's engineers create great sounding mixes using advanced features like automated microphone mixing, VM2 wireless monitoring and Vistonics II™ touchscreens. When an event's floor plan does not allow the consoles to be operated from an ideal listening position, ViSi remote control gives Gamung's staff wireless mix control capability using the Soundcraft ViSi iPad app.
"We're proud to be the first company in Indonesia to own a Soundcraft Vi3000 and offer complete HARMAN tour sound solutions," said Farid Boy, Owner of Gamung Productions. "Whether we're faced with a ballroom presentation or an outdoor concert, HARMAN's audio solutions bring these events to life, ensuring that every word, musical note and sound effect is delivered with absolute clarity and dynamic range. We trust JBL, Crown and Soundcraft products to provide seamlessly integrated live sound systems that meet the needs of our valued clients with reliability and efficiency."
"We're happy to see our products being used by Gamung Productions, a leading touring and rental solution provider in Indonesia," said Ramesh Jayaraman, VP & GM, HARMAN Professional Solutions, APAC.
"We thank CSA Indonesia for trusting HARMAN products to provide Gamung Productions with a reliable and versatile inventory of live sound solutions, and ensuring satisfaction by following up with excellent customer support."
And more information on Harman website