As FOH engineer for best-selling rapper, singer and songwriter Post Malone, Joe Hellow takes pride in capturing the artist's feelings and emotions during live performances.
Getting a rich and warm sound in hip-hop can sometimes be a challenge, with a lot of artists cupping the mic and losing the high end, but when Hellow brought DPA Microphones' d:facto™ 4018VL Vocal Microphone into the mix, he asserts he did not have to make any compromises and appreciated the results, read below.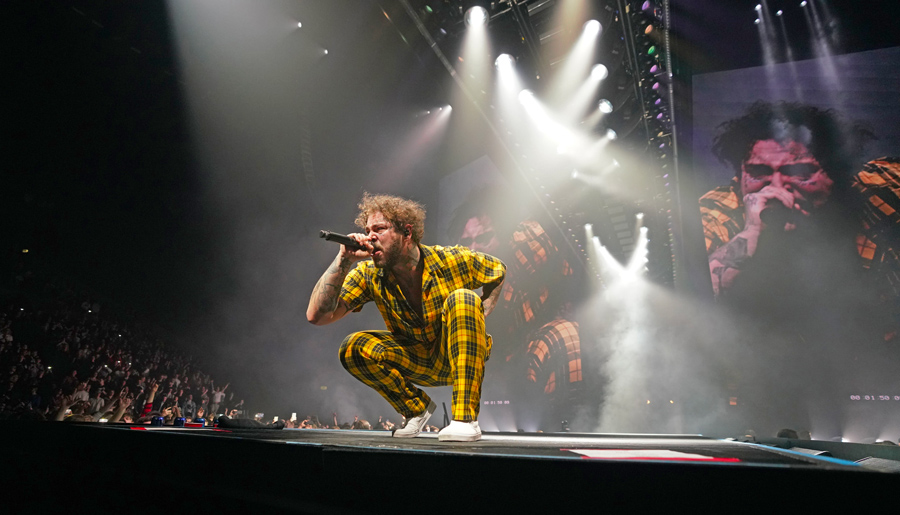 Hellow's collaboration with his sound team began with a rigorous brainstorming session and testing. "We built a signal chain that is strong on all fronts, truly bringing the studio to the stage," says Hellow.(no pun intended, Ed.)
"Pre-show efforts begin well before hitting the stage, track programming and pre-mixing album stems for live, playback design, as well as the vocal presets and tools to capture Post Malone's sound. This process, with tools like DPA's d:facto 4018VL, gives us the advantage and capability to rework the live show to sound authentic to the album.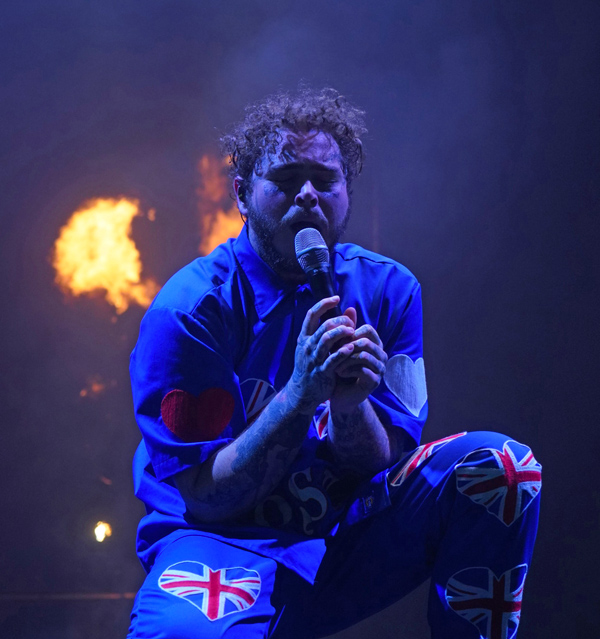 Other microphone manufacturers say that they are studio quality but all you hear with them is crowd noise or a lot of proximity effect because competing capsules pick up way too much ambient sounds.
With the d:facto 4018VL, you can have a loud stage with controllable crowd bleed. You can also add a Rupert Neve 5045 Primary Source Enhancer to have fully isolated studio sound."
Hellow notes that in Post Malone's case, there is a guitar on stage so the mic does a great job of isolating while also getting the warmth and crispness of the high end that is wanted from a vocal mic.
He also has more control over EQing with DPA and is able to take away frequencies since all the healthy ones present to the ear are already there.
"There's no other mic like the d:facto 4018VL," adds Hellow. "I use this transducer to capture Post Malone's dynamic, high-impact voice. When using the d:facto 4018VL, most of the artists I work with notice right away that they're on something superior to what they have used previously."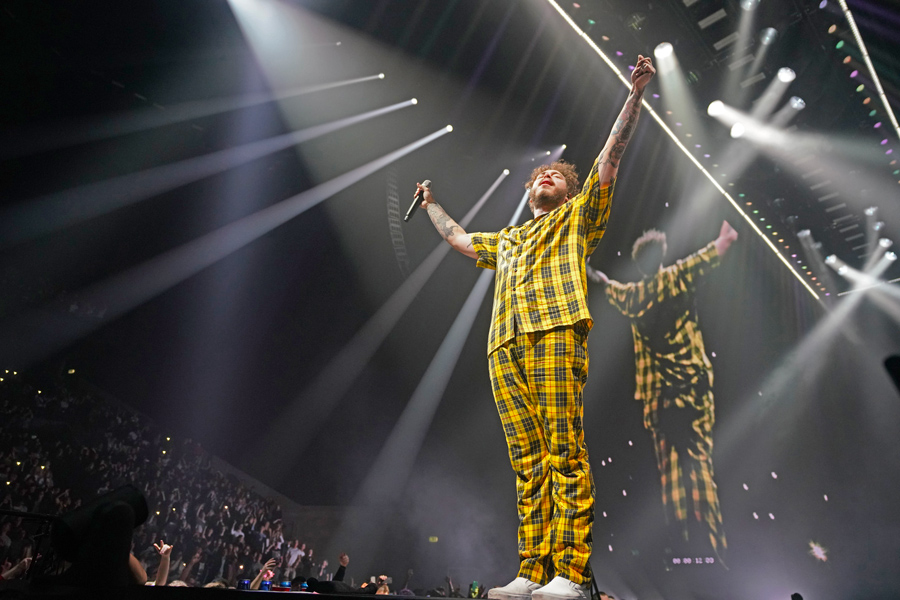 Post Malone recently performed "Rockstar" and "Stay" with his d:facto 4018VL mic at the 2019 Grammys, before joining Red Hot Chili Peppers for "Dark Necessities."
Malone is currently on a world tour, which has stops in Manchester, Birmingham, Berlin, Glasgow and London's O2 Arena throughout the summer.
---
Here are some d:facto 4018VL tech specs:
Directional pattern: Supercardioid
Maximum SPL, peak before clipping: 160 dB
Frequency range: 20 Hz – 20 kHz, permanent third order high pass filter at 80 Hz
Frequency range, ±2 dB, at 12 cm (4.7 in): 100 Hz – 16 kHz with 3 dB soft boost at 12 kHz
Total harmonic distortion (THD) < 1%: up to 139 dB SPL peak
Dynamic range: Typ. 120 dB
More information on DPA microphones.
Posted on 27 May 2019
Crédits -
Text & photos: DPA microphones.