144 CLF Lighting Aorun beam fixtures were used in the impressive design created by LD Company for the "Reverze" music festival in Belgium. This hardstyle music event is produced by the Belgian production company Bass Events.
---
The 11,600-square-meter Sportpaleis venue hosted a particularly energetic crowd. To help set to the atmosphere for the event, Leon Driessen – lighting designer, lecturer and founder of LD Company – specified 144 Aorun moving heads to be included in his rig.
---
---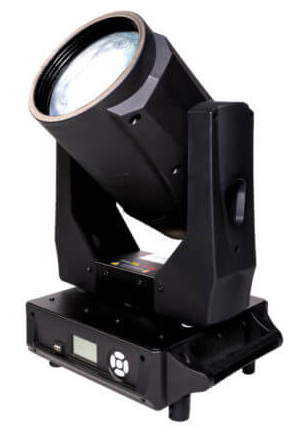 Two ChamSys MagicQ MQ500M consoles with Stadium Wings were used to control the kit, which included a total of 1,017 fixtures.
The Aorun is a compact, lightweight (19 kg) and agile lamp-based motorized Beam fixture. Thanks to its Osram Sirius HRI 330 W discharge lamp, it can emit an ultra-bright (380,000 lux at 10 m) narrow beam with a fixed divergence of 2.3° through its large 166 mm lens.
It features a wheel of 11 fixed gobos – 9 circular and 3 rectangular to simulate animation wheel effects – two combinable prisms (8 and 16 facets), a light frost, a wheel of 14 colors including two CTO filters and a CTB, as well as a shutter/dimmer.
For more information on LD Company, visit www.ldcompany.nl
And to know more about CLF Lighting and their products, visit www.clf-lighting.com
---
Credits
Production : Bass Events
Production Design : Axiom
Show Design : LastBlast – Show Creations
Lighting Supplier : Purple Group
Lighting Production : APEXX
LD & Programmer : Leon Driessen
ALD & Programmer : Bart Stofmeel
Video : Eyesupply
Motion : Frontline Rigging & Motion
Laser : Jeroen Claes
Audio : NoizBoyz.com
Pyro : Dewico
Photos : Spark – content creative
Posted on 25 October 2021