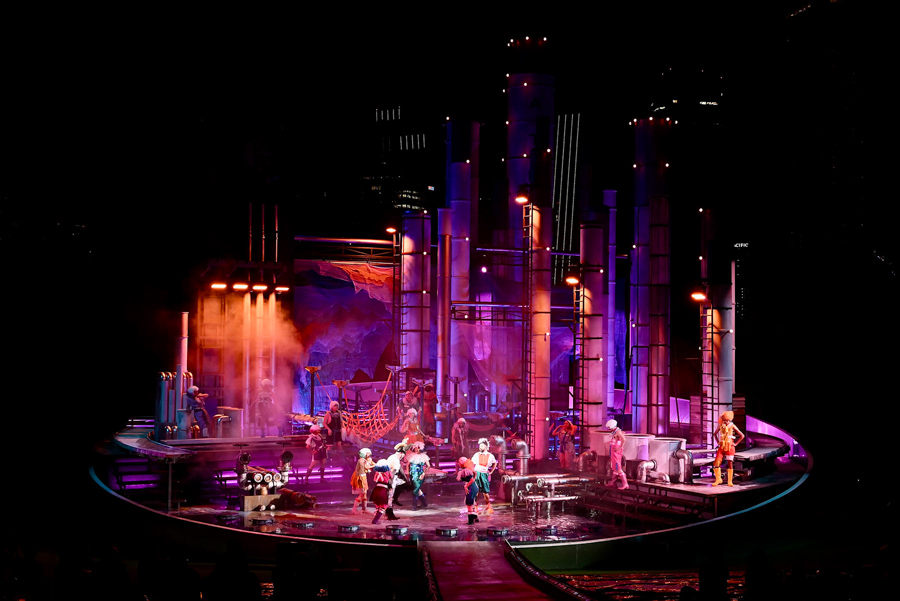 A Midsummer Night's Dream – one of Shakespeare's most enduring, timeless, and intricately cerebral comedies – is always a delight to light, and Singapore-based lighting designer Gabriel Chan relished this task for the 2023 Shakespeare in The Park (SITP) version of this magical and mischievous work.
---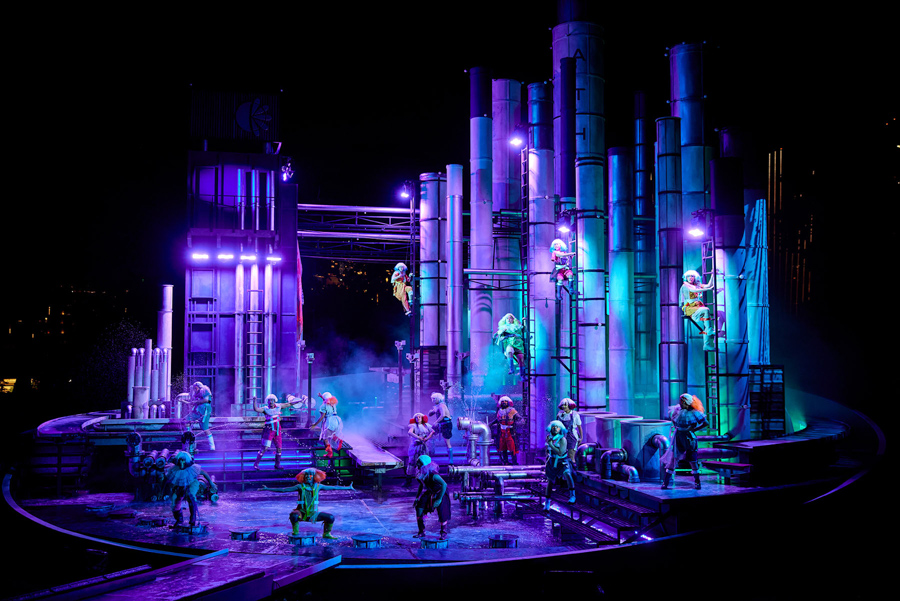 Gabriel chose 67 Astera NYX Bulbs to get light sources into some of the more inaccessible parts of Richard Kent's stunning 'cityscape' set design, a cocktail of architectural fantasies that reimagined Athens as a stark industrial landscape that transformed into a dynamic hi-tech playground for the magic parts of the narrative. The set needed careful lighting from specific places and NYX Bulbs proved a perfect solution.
---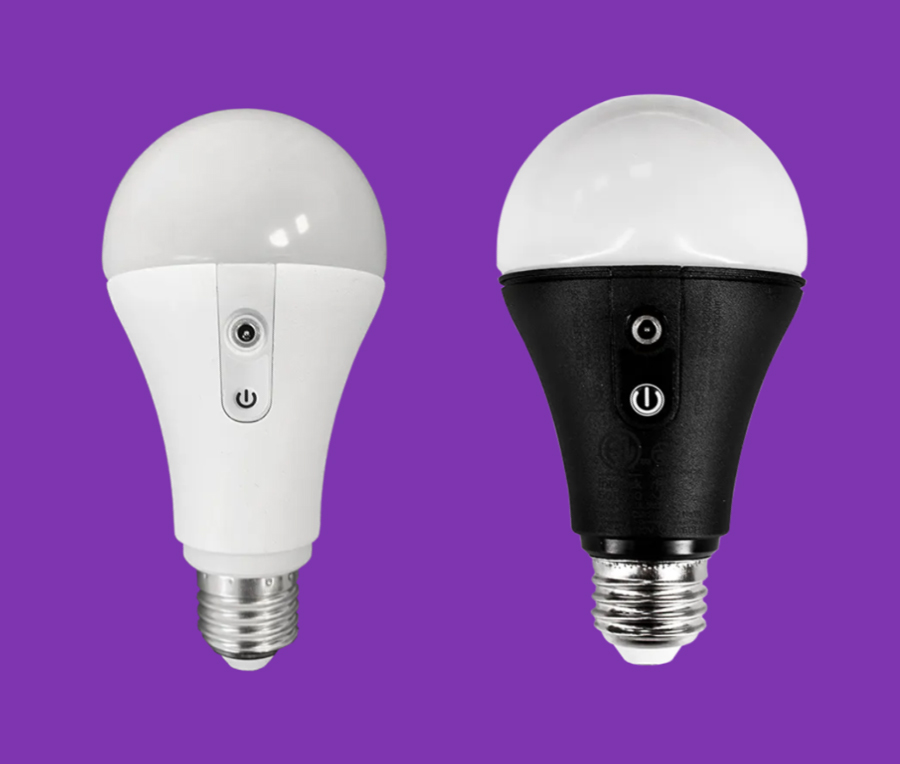 It was the first SITP event for producers, The Singapore Repertory Theatre (SRT), since 2018, and the goal was to return to the popular outdoor theatrical season with an impressive bang, which was spectacularly achieved with this acclaimed production directed by Guy Unsworth and staged at Fort Canning Green within Fort Canning Park.
With the judicious location of the NYX Bulbs, Gabriel was able to colour segments of the set diligently and in detail, and to dramatically shift the mood of the piece according to the narrative, crafting the dynamic array of different atmospheres needed. He did this together with approximately 150 other lights all helping to deliver this masterpiece of human nature, temptation, and folly.
The set worked as two completely contrasting worlds for the two main settings in the play – Athens and the dream world of the fairies, explained Gabriel. It was also the initial visual impact of the show that the audience encountered when entering Fort Canning Green and was pivotal throughout the play due to its scale and size.
"For Athens, we referenced the raw industrial environment of oil refineries, docks and factories harshly lit with white floods that created sharp and abrasive lines," he elucidated.
---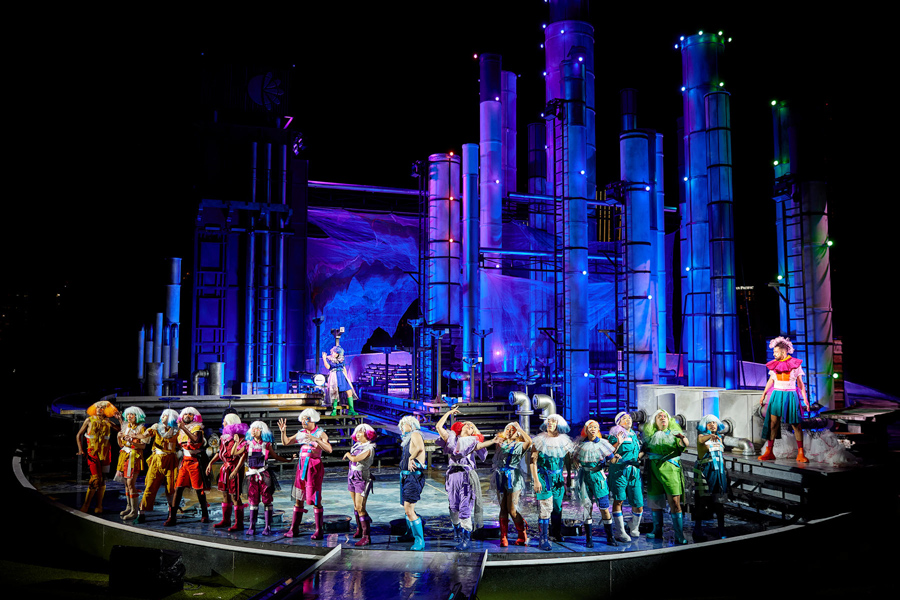 With the introduction of several large canvases that were drawn across the set like curtains, and plenty of lighting magic, that same set would magically become an entirely different landscape for the dream world of the fairies led by Titania and Oberon. Theirs was a colourful and rave-tastic, party-esque place … a trippy cauldron of fun, chaos, and anarchy, also enabling characters like disruptor in chief, Puck.
Gabriel's main concern in architecturally lighting the scenic elements was that the fixtures had to last the entire 4-week run outdoors. Having had "less than satisfactory" experiences during previous SITPs – this was his seventh season – using DIY LED products, his pitch to SRT this year was focused on "needing quality manufactured products with IP protection."
Most of the set chimneys were also not load bearing, so they needed something small and light, and once the chimneys had been installed by crane with the lights attached inside, access was very limited, so any troubleshooting had to be done wirelessly!
---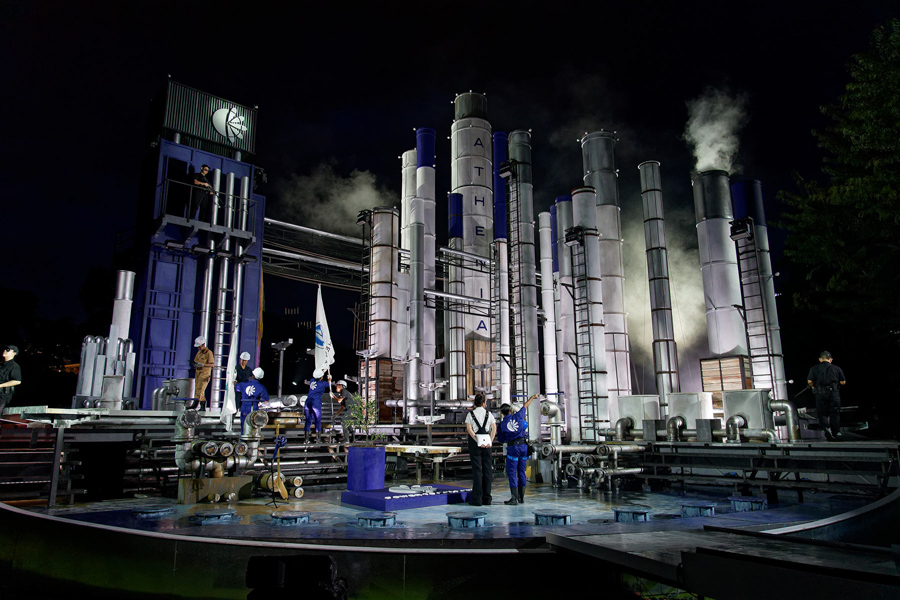 Astera NYX Bulbs are IP44 rated and splash proof so they can survive rain and Singapore's constant humidity. Gabriel and his team also rigorously tested them, including by running the bulb under a tap for "an extended duration" to check the ingress protection which they found to be "very satisfactory".
He adds that the NYX Bulb's Bluetooth and CRMX wireless connectivity was "ideal for the troubleshooting requirements and in fact the greatest utility for this project as we didn't have direct access to the fixtures".
The Singapore Repertory Theatre purchased the 70 x NYX bulbs specially for this production of which 67 were used in the lighting scheme, with three as spares. They were installed in 10 of the 17 set chimneys which created an array of light sources that Gabriel built into a sprinkling effect that evoked magic when that was happening, together with a variety of other narrative references.
---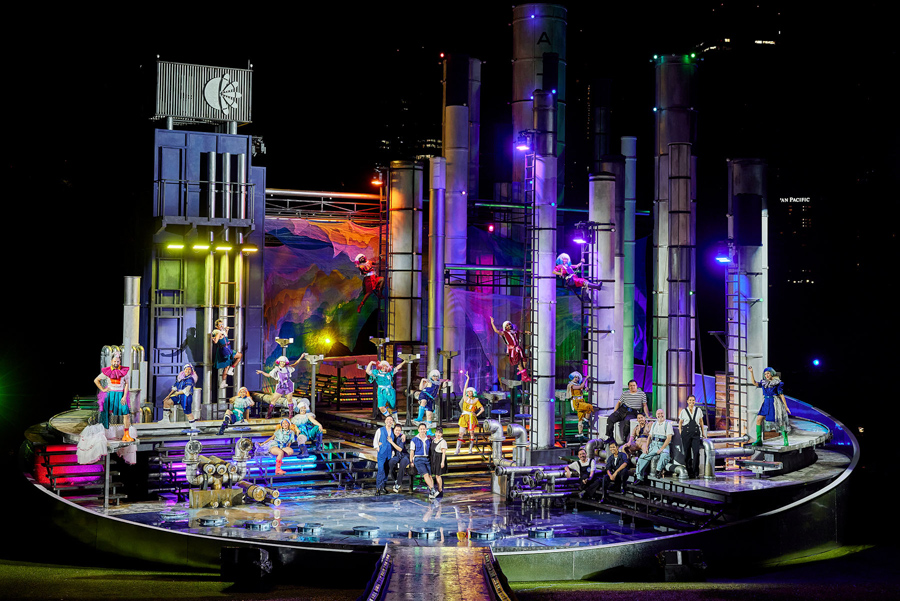 Before using NYX Bulbs for this production, Gabriel has used Astera's Titan Tubes, AX1 tubes and Hydra Panel products on other smaller shows and on previous SITP predictions.
He also utilised five Titan Tubes on AMSND, taking advantage of their individual pixel control for dimmer, colour, and strobe parameters for an extended lighting sequence reenacting Cupid's story. The Tube is a metaphor for Cupid's arrow, with dimmer and colour effects simulating him 'charging' it up before unleashing on the unsuspecting lovers-to-be!
On Astera generally, Gabriel thinks the products and accessories are "well designed and built," and for projects needing wireless control, some form of IP rating or portability, he regularly takes Astera as a starting point for designing and drawing up a lighting plot.
For more information about Astera LED, you can visit the Astera website
Posted on 20 September 2023
Crédits -
Text by Astera - Photos by Chrispian Chan, Gabriel Chan & Reyloon