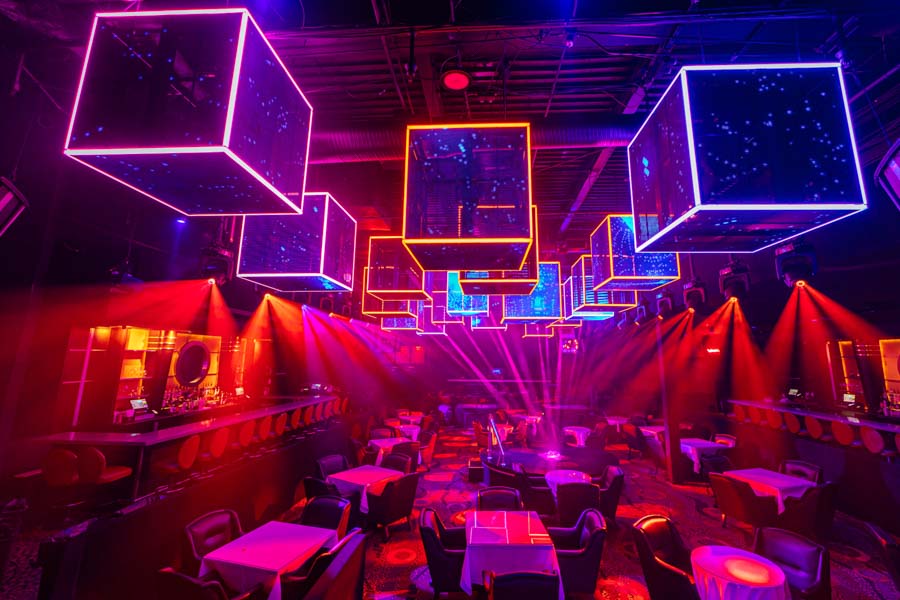 The Cheetah in Atlanta, Georgia, is one of the most prestigious clubs in the southeastern United States, and was recently equipped with a completely new audiovisual setup. For this, the integrator responsible for the job, idesign from Miami, Florida, used a total of 60 Cameo moving lights and spotlights.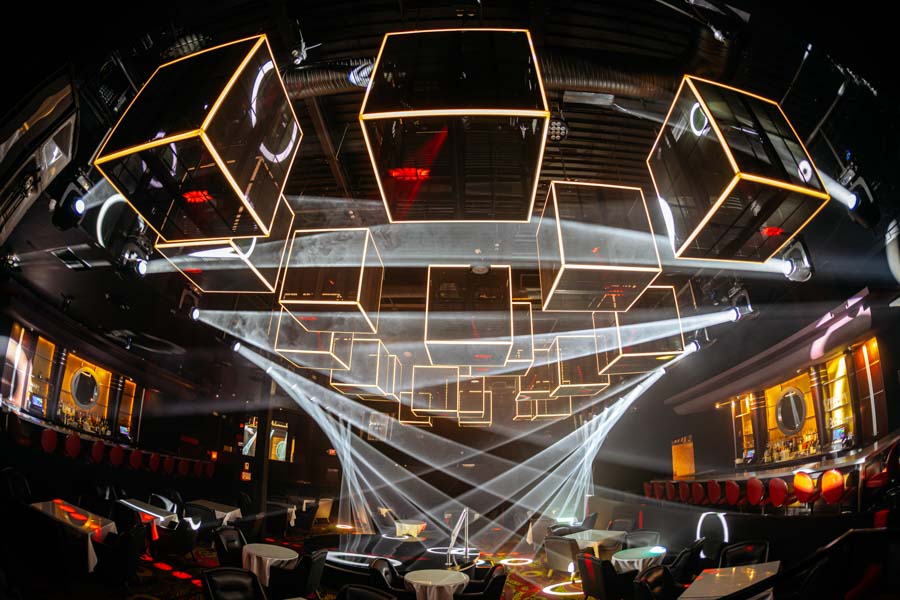 The new lighting design setup in The Cheetah includes 22 Cameo OPUS S5 Spot Moving Heads, installed on each side of the main room. idesign were impressed not only with the light output and colour blending of the Opus S5, but also with its range of flexible installation options.
In addition, idesign placed 22 Cameo Azor B1 LED Beam Moving Heads inside the transparent LED cubes that dominate the room, while 16 Cameo Q-Spot 40 RGBW spots round off the installation and deliver the room's basic lighting.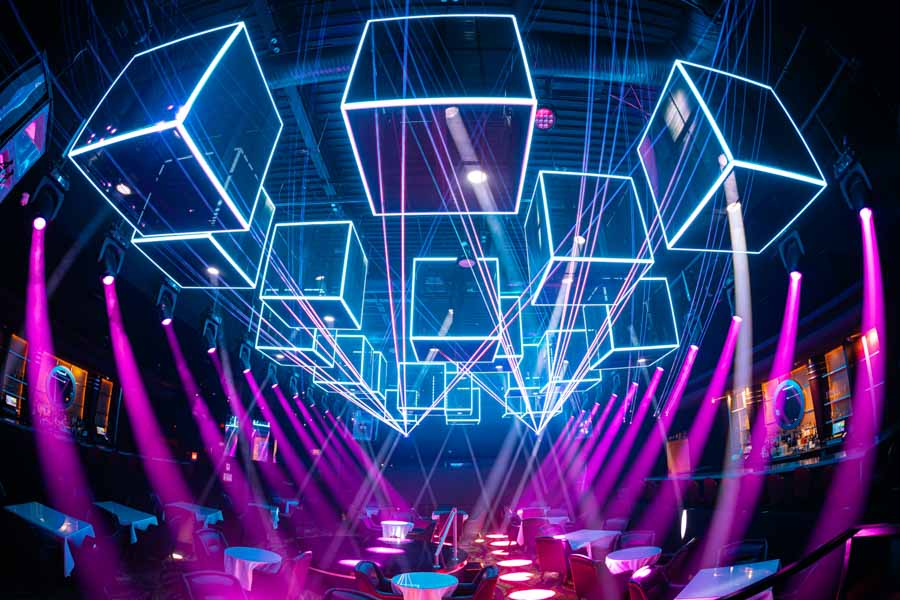 Complex Challenges
One of the specific challenges of this demanding installation was the combination of flat and focused lighting in the main area with the visualisation of the suspended transparent cubes, which can be used by the club's lighting designers to create extraordinary effects.
The custom hardware solution had to be designed so that the moving AZOR B1 units inside the cube architecture were easily accessible, and all of the cabling between the modules and the spotlights could be integrated.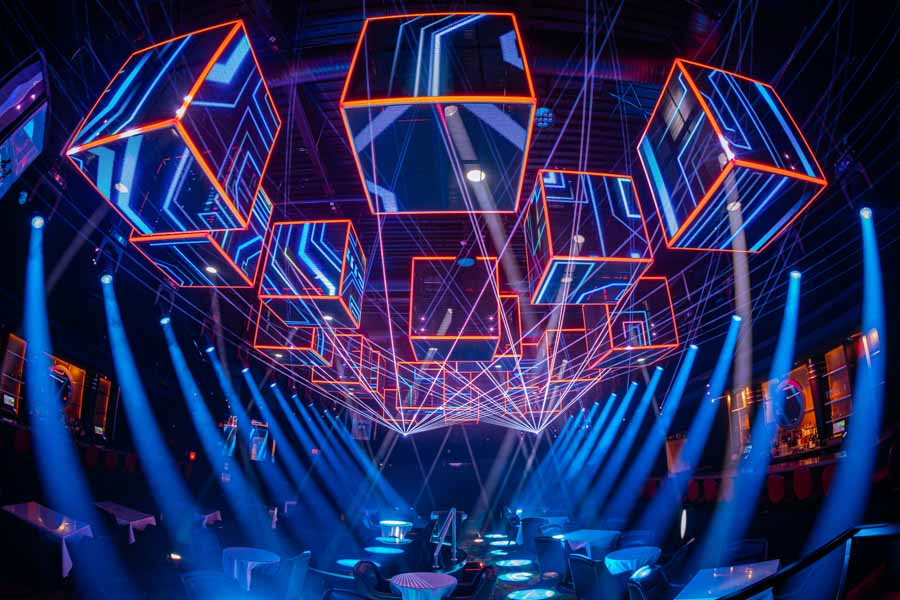 "When I first saw Cameo at Live Design International in Las Vegas a few years ago, I knew immediately that it was a fantastic lighting manufacturer," says Michael Meacham, owner and lighting and video designer at idesign. "I was impressed by the quality of the spotlights right from the outset."
Optimal Support
In addition to the quality of the Cameo spotlights, Meacham and project manager Holmes Ives also highlight working with William Brieva, Adam Hall Business Development, Cameo Americas: "William supports us at all levels. It is also thanks to him that, time and again, we are able to raise awareness with groundbreaking projects like The Cheetah."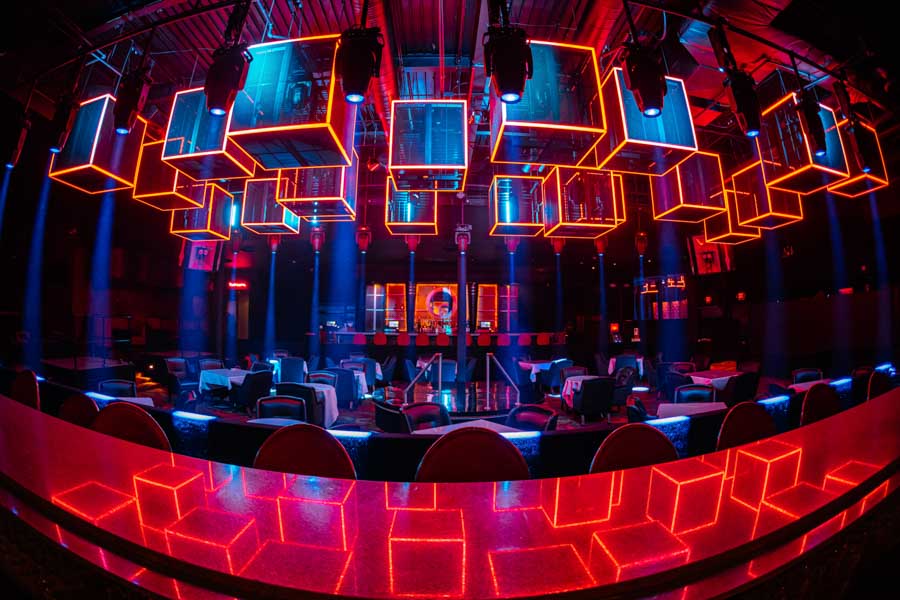 ---
The following Cameo products are in use in The Cheetah Nightclub:
22 x Cameo OPUS S5 Spot Moving Heads
22 x Cameo AZOR B1 LED Beam Moving Heads
16 x Cameo Q-SPOT 40 RGBW LED Spotlights
---
Further information:
thecheetah.com
idesignproductions.com
cameolight.com
adamhall.com
blog.adamhall.com