ETC announces that the two new models of the innovative Prodigy P2 package hoist are now shipping, adding more load capacity to this unique line of utility hoists.
Like the existing 300 kg model, the compact profiles of the new P2-600 kg and P2-900 kg powerhead means they can fit into spaces that other hoists cannot and can be used with the unique structural compression tube which allows drop pulleys to be positioned anywhere along the length as well as absorbing lateral forces on structures that were not originally designed to support motorized rigging systems.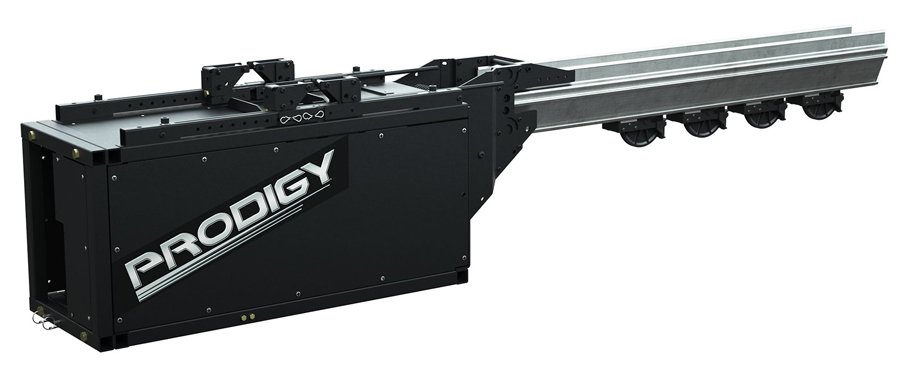 These technologies allow many more venues to access the safety and speed advantages that automated hoists provide for setup of stage electrics, drops, and scenic elements.
The full line of Prodigy P2-300, P2-600, and P2-900 hoists alongside ETC's control systems with SIL-2 safety functions, are manufactured to meet and exceed the rigorous requirements of the EN 17206 harmonized machinery directive for Use Cases 1 and 2 (UC 1 / UC 2) and are fully certified by TÜV Süd according to DGUV 17/18 (formerly BGV-C1).
With everything tested and pre-commissioned at the factory, there is minimal on-site wiring required which simplifies the on-site commissioning, system certification, final and recurring inspections, and project signoff process, saving time and money on site.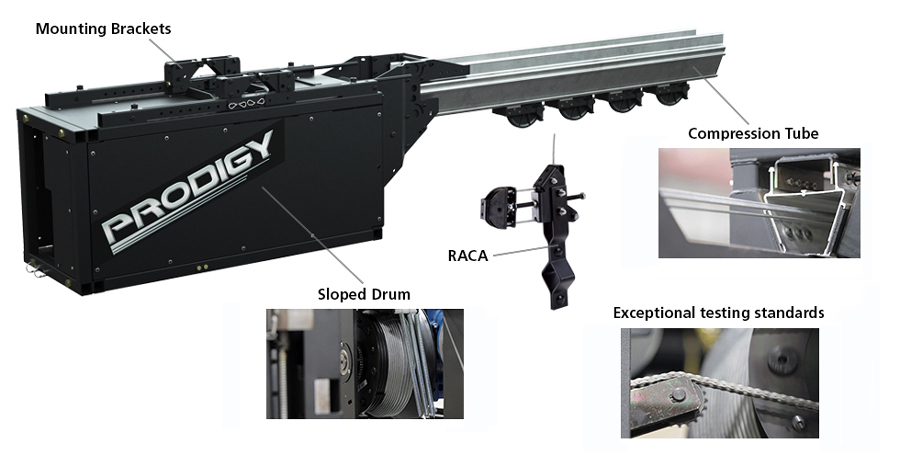 Product Manager for Rigging and Power Systems, Ned Keitt comments: "We are thrilled to be announcing the new additions to our Prodigy P2 range and begin shipping larger capacity hoists. With the arrival of the P2-600 kg and P2-900 kg models, there are now even more stage machinery options available which are suitable to fit any venue's needs. ETC's European warehouses will also hold stock of standard configurations which will dramatically reduce the time between enquiries and installation."
ETC's Prodigy hoists are compatible with a range of different cable management options for use with lighting equipment: including the patented Prodigy Cable Management system that retracts into small spaces while providing clean lines with no unsightly cable swags;
as well as the popular Helix Cable Management which is a perfect partner to ETC's ColorSource Raceway line of prewired, lightweight configurable power and data distribution, with multiple power connector options, and active DMX splitters built-in. Use ColorSource Raceway with WebPipe Batten to support up to 57 kg UDL over a 3 m span.
---
At the front end of every Prodigy hoist is the QuickTouch line of rigging controllers. ETC has leveraged over 40 years of theatrical control excellence to develop these incomparably intuitive, dependable, and powerful devices.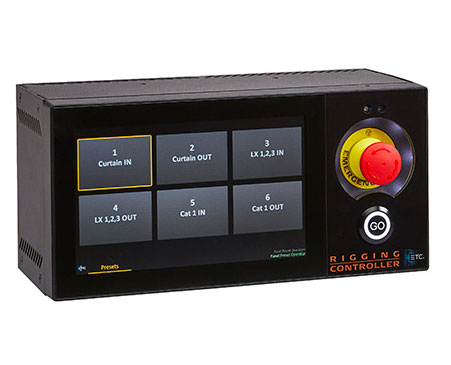 QuickTouch Preset offers one-touch scene recall in handheld or wall-mounted options while QuickTouch+ provides tremendous value for powerful pushbutton control.
To learn more about ETC's stage engineering systems and Prodigy hoists, visit etcconnect.com
Posted on 20 October 2022