Owned and operated by Viking Line Abp, a Finnish shipping company and a market-leading brand in passenger traffic on the northern Baltic Sea, Viking Glory is the latest addition to Viking Line's fleet and commenced her daily voyages between Stockholm, Mariehamn and Turku in March 2022.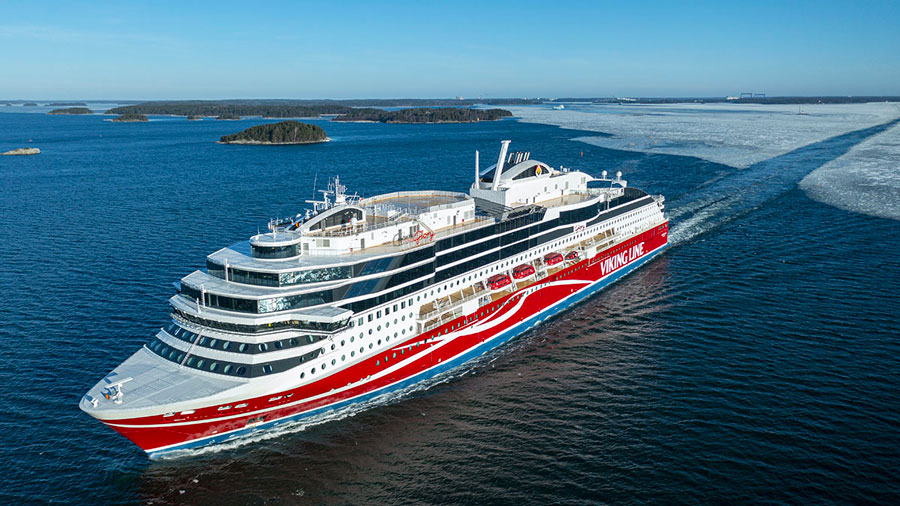 Built at Xiamen Shipbuilding Industry's shipyard in China, Viking Glory features many advanced, innovative technologies that make her one of the most environmentally friendly vessels in the world. Also on board is the state-of-the-art L-Acoustics sound system that augments the experience of travelling through some of the world's most magnificent archipelagos by offering an unparalleled sonic experience.
"We were thrilled when Viking Line got in touch with us about supplying an audio system for their new vessel," says Jorma Tikka, Intersonic's Sales Manager. "Along with advanced technology, delicious food and friendly service, the team wanted world-class entertainment, which is what Viking Line is known for and which is also why they got in touch with Intersonic – after all, we are one of Finland's leading AV equipment suppliers!"
All hands on deck, the Intersonic team worked closely with Viking Line's AV Manager Tuomas Sointula and Project Manager Aki Parkkila to design the L-Acoustics sound system that would provide perfectly balanced and evenly distributed audio across eight areas of the ship: the Vista Room Club, Vista Lounge, Torget, Algoth's Bar, Kobba Restaurant & Bar, Fyren private restaurant, Market and Conference.
The Vista Room Club & Lounge, referred by the Viking Line team as 'your living room onboard', is a space to enjoy beautiful sunsets and sunrises through tall convex windows that extend from floor to ceiling.
After the dusk, the brightest stars of the entertainment sky take the stage at Vista Room Club, with four A15 Wide, an A10 Wide, two X8, 17 5XT and four KS21 subs, powered by seven LA4X amplified controllers, offering a top quality live music experience.
The audio at the Vista Lounge area is served by two L-Acoustics X8 cabinets as well as an SB15m high-power ultra-compact subwoofer, powered by two LA4X.
---
Torget is Viking Glory's social hub where guests can share bubbly toasts before midnight or set up coffee meetups in the morning, all the while enjoying the spectacle of the sea outside large windows, as well as a gigantic LED screen positioned in the centre of the space and extending over two floors.
The sound is delivered by L-Acoustics X8 sound system, which offers exceptional coverage capability throughout the entire space in an aesthetically pleasing package. The entire audio set-up comprises eight X8, three 5XT, and four Syva SUB speakers, all powered by four LA4X.
In Algoth Niska's bar, named after the famous Finnish adventurer, guests can enjoy an extensive menu of cocktails and tune into the atmosphere thanks to the L-Acoustics X8 speakers and SB15m subs.
When the hunger starts biting, Viking Glory has plenty of food options on offer all served up with great audio.
---
The relaxed atmosphere of the bistro-style restaurant, Kobba, is complemented with discreet X8 cabinets, whilst the Fyren private restaurant can be booked for breakfast or dinner for up to 12 people and has four 5XT, delivering captivating audio that complements the unbeatable views of the archipelago.
Market is another option for those looking to enter the tasty world of the Baltic Sea's first shopping hall. Featuring multiple food stalls offering international cuisines and delicacies baked in the ship's own bakery, the space enjoys perfect acoustic coverage delivered by eight carefully distributed 5XT.
---
Finally, Viking Glory's brand-new conference facilities feature 14 flexible conference rooms that can accommodate up to 400 people and all feature cutting-edge technological solutions, which also include a top class sound system delivered by 12 X8 cabinets and two SB15m subs, amplified by two LA4X.
---
Intersonic's system designer Pauli Molnár comments that he deployed an L-Acoustics P1 processor and M1 software to calibrate and tune the system.
"I have used the M1/P1 system for all my calibrations since it became available. The tuning workflow is a bit different compared to previous methods, but once you get the hang of it you won't look back.
The entire journey from using L-Acoustics Soundvision, with its quality indicators and Autosolvers, to M1 and all the tools available in Network Manager, is now all part of the integrated service that L-Acoustics delivers and which we find exceptional!" exclaims Molnár.
"We are very pleased to bring the industry-renowned L-Acoustics sound signature to the Viking Glory, making it the first ship in Viking Line's fleet to have an L-Acoustics sound system integrated throughout the entire vessel," concludes Tuomas Sointula.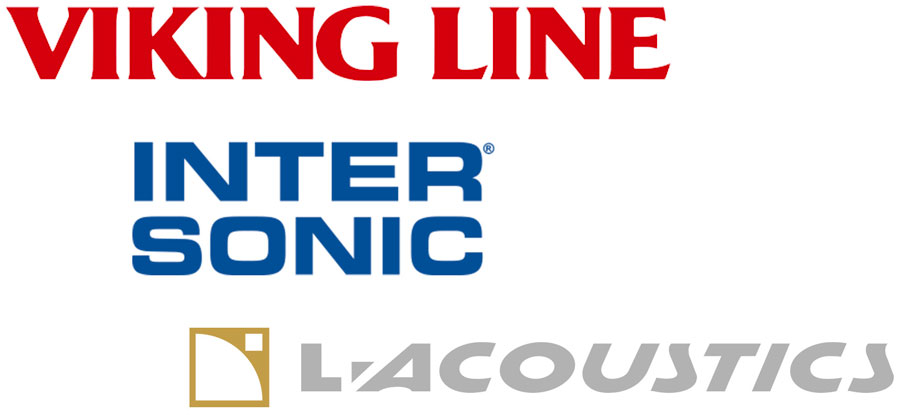 "The sound quality of the system matches the highest standard of this ship's facilities and is so versatile. Whether you want to enjoy your favourite tunes at the restaurant and bar, organise a conference or dance until dawn at the club, L-Acoustics brings a new level of audio experience which is all part of Viking Line's promise to deliver the travel experience of tomorrow."
More information on the L-Acoustics website and on the Intersonic website
Posted on 28 September 2022
Crédits -
Text: L-Acoustics - Photos : L-Acoustics, Viking Cruise Lines