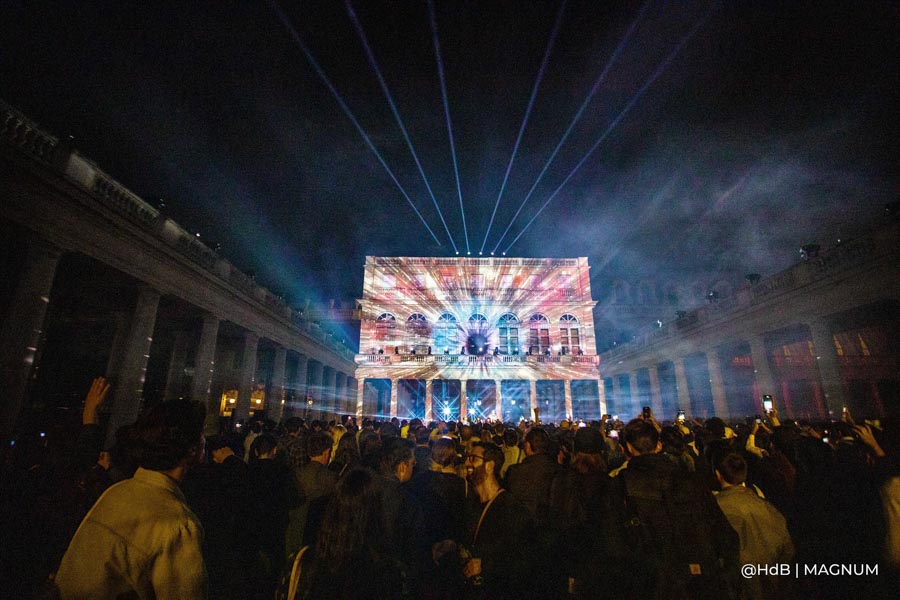 On May 12, the historic Palais-Royal in the heart of Paris was the site of an EDM dance fest "Monumental Tour Europe" with a crowd of 2,000 raving to pulsating beats and bass drops beneath a canopy of powerful beam effects from Elation Proteus Excalibur moving heads.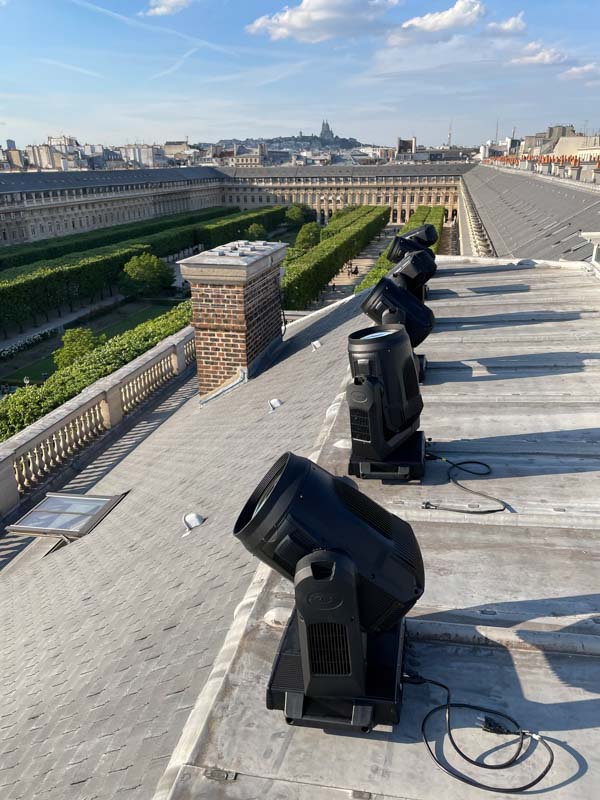 Technical solutions provider Magnum provided all of the lighting, sound, power and truss for the event, including the Excalibur fixtures. Elation French distribution is by Best Audio & Lighting.
Needing an outdoor-rated beam light that could project far into the night sky, six Excalibur fixtures worked from the top of the building in a powerful and unmistakable fan of luminosity.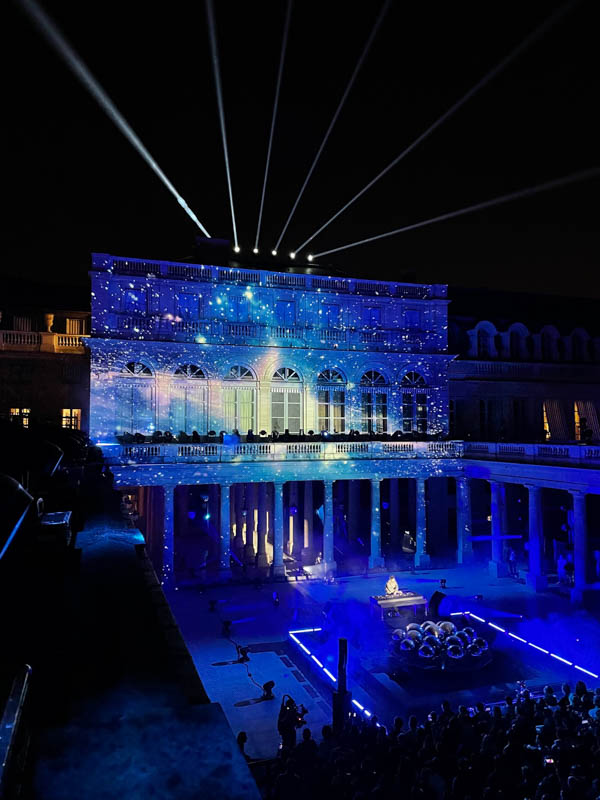 The 20,000-lumen Excalibur features an extremely narrow 0.8° beam that widens to 3.5° when needed using an expander lens.
Powered by a long-life Philips Platinum 500 FLEX lamp (550W), its long-throw beam acts as a brilliant searchlight and is visible at great distances.
The EDM event highlighted artists and young talent by combining heritage with electronic music, video, scenography and lighting.
The Palais-Royal façade came alive with a dazzling array of lighting effects and video projection as Excalibur beams radiated out from the top of the Palais-Royal, heightening the atmosphere and announcing for kilometers around that a significant event was taking place.
The event supported the EU's declaration of 2022 as the European Year of Youth and was part of a cultural program to celebrate the French Presidency of the Council of the European Union, which runs through June 30. The show will be broadcast on June 30 on France TV's Culturebox.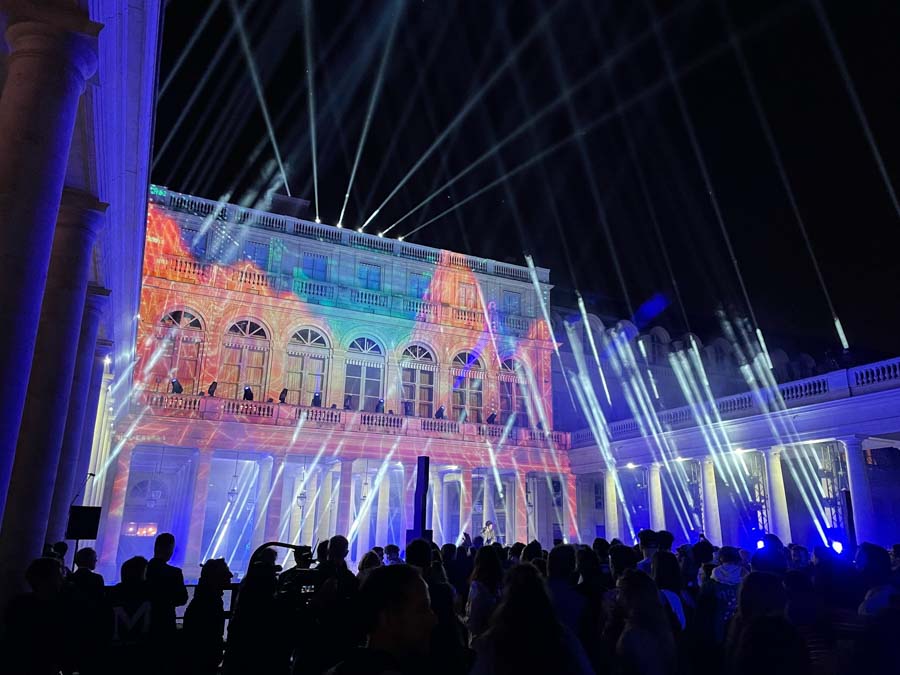 For more information about Elation Professional, you can visit : www.elationlighting.com
Posted on 1 July 2022
Crédits -
Text by Elation Professional