MDG is delighted to announce the appointment of RM Multimedia as its new, exclusive distributor for Italy. The new arrangement takes effect from 20 February 2023.
RM Multimedia was founded in 2007 by Marco Bartolini, Ermanno Tontini and Paula Poroliseanu all of whom brought many years of industry experience to the company.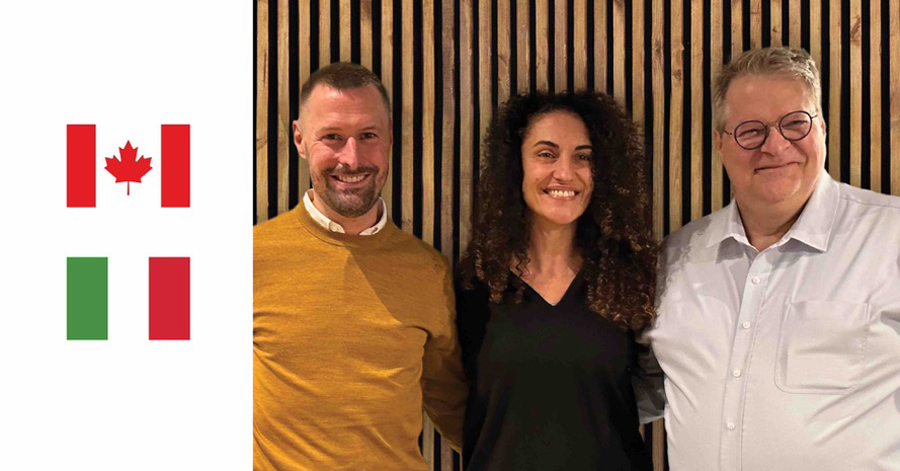 Based in Cattolica (Rimini), RM Multimedia exclusively distributes many top brands of entertainment technology across the Italian market. Its 20-strong team is united by the same desire and ability to enhance the company's philosophy of providing the best quality service to each and every client.
RM Multimedia is present throughout the country with the support of a network of 10 trained commercial agents who support local customers at every stage of the sales process. Added to this is the undisputed quality of the brands, making RM Multimedia a point of reference in the Italian market.
"Having the opportunity to distribute MDG in Italy is for us an honour and a new challenge," says Paula Poroliseanu. "We are extremely happy and positive about this great new start."
"We are so very happy to welcome RM Multimedia into the MDG Family as our new distributor for Italy," says Nicolas Duhamel, MDG Marketing Director and European Business Development. "RM Multimedia has been distributing high quality brands for many years. They are known in Italy for their seriousness and the support of their customers in their projects. MDG's line of atmospheric effects products will be a perfect match. We are looking forward to an excellent future together."
For more info about RM Multimedia you can visit:
– RM Multimedia.it
– facebook.com/rmmultimedia.it
– instagram.com/rmmultimedia/
– linkedin.com/company/rm-multimedia
For more information on MDG and all their products, you can visit www.mdgfog.com
Posted on 28 February 2023