In another technical upgrade, the SIGNAL IDUNA PARK (SIP) operator has expanded the stadium's sound system with more than 128 RCF loudspeaker elements.
With a total capacity of 81,365 spectators, the temple, as the fans affectionately call it, is the largest stadium in Germany and the home ground of football club Borussia Dortmund (BVB). The south stand, in particular, which seats around 25,000 BVB fans and is thus unparalleled in Europe, provides massive support for the players on the pitch during home matches.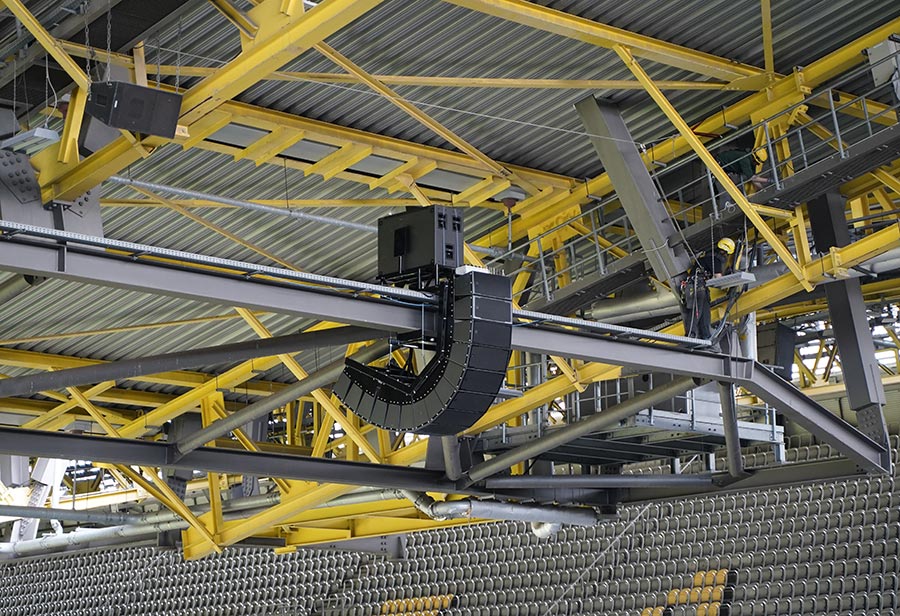 The sound system in the area of the long stands was already modernised in 2013 with new RCF line array systems. To further improve the performance and acoustic illumination of the arena, the sound systems in the corners of the SIP and the pitch area have now been renewed.
For this purpose, fulfil engineering GmbH installed 12 line arrays with 128 RCF HL 40 passive loudspeaker units and 4 TTS 36 passive subwoofers. 8 x RCF HL 2290 and 8 x RCF HL 2260 units were also installed for the sound reinforcement of the playing area.
The passive systems draw their power from 24 Powersoft multi-channel power amplifiers. The entire Signal Iduna Park stadium is now equipped with 358 RCF loudspeaker systems with more than 500 kW RMS output.
Norbert Labudda, Managing Director of fulfil engineering GmbH, comments on using the system: "Our company installed the first RCF units in Signal Iduna Park back in 2013. In the process, the corners were deliberately left in the old stock The venue operator decided to complete the sound reinforcement system to further finalise the performance and acoustic illumination of the arena in view of the 2024 European Championship.
---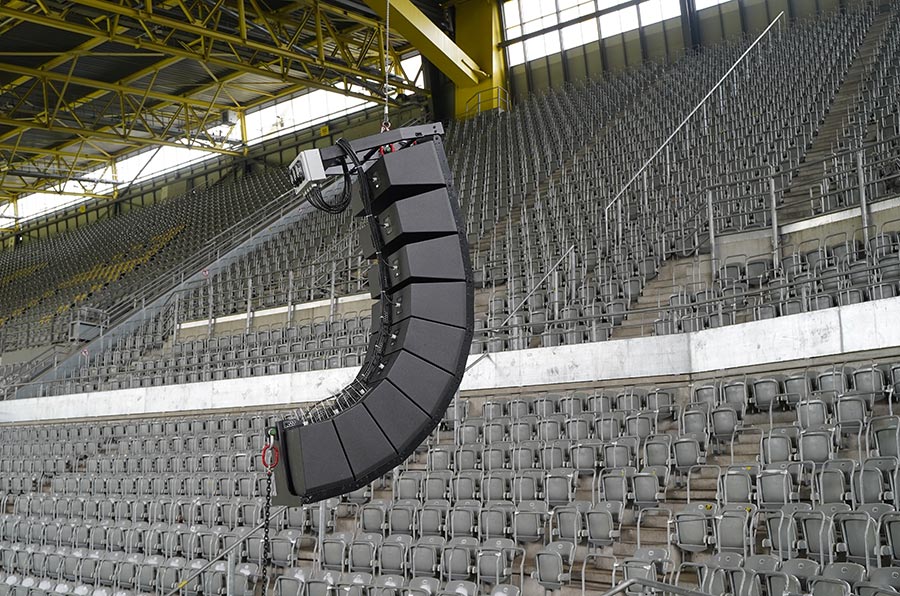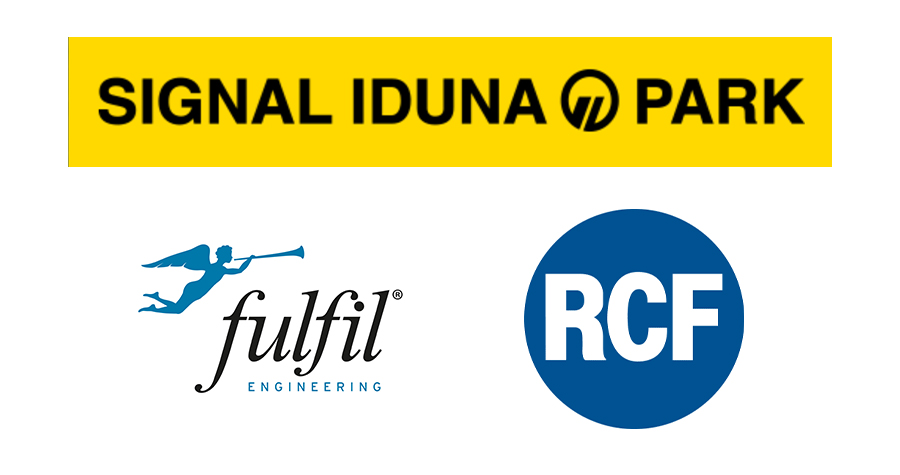 We chose passive elements from RCF, which, in addition to uncomplicated and safe rigging, have an optimal IP class and whose performance meets the client's high demands.
After all, the system is installed in a stadium whose extraordinary atmosphere is famous and is also the venue for a semi-final match as part of the European Championship 2024."
More information on the RCF website
Posted on 14 April 2023
Crédits -
Text and Photos: RCF