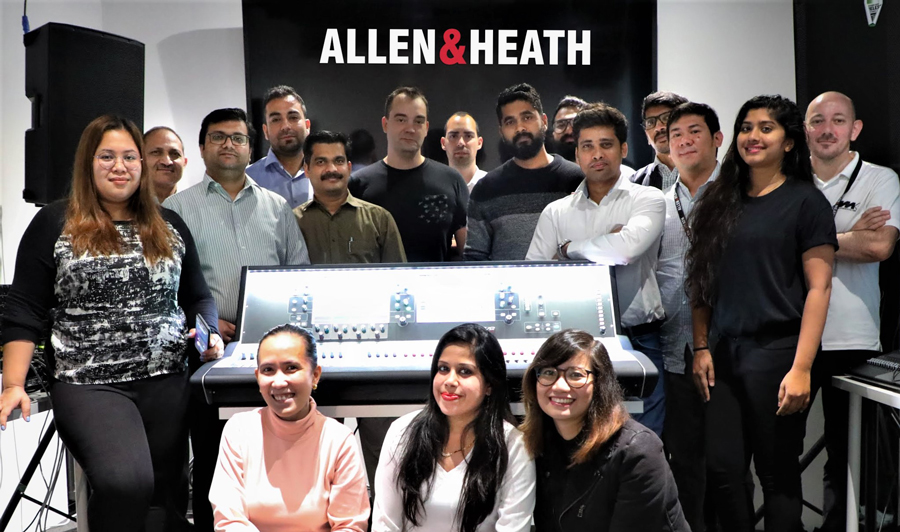 Allen & Heath appointed Dubai-based NMK as its exclusive distributor for the UAE, Saudi Arabia, Bahrain, Kuwait and Oman. Responsible for all A&H products, NMK will offer a broad range of solutions to customers, from MI and Pro Audio, through to AV installation.
"We are extremely proud to partner with such a legendary brand. NMK has witnessed Allen & Heath grow at an increasing rate over the last few years," comments Dino Drimakis, Business Development Manager at NMK. "Thanks to the highly talented and friendly team at A&H and with the addition of Avantis joining the flagship dLive, SQ and Qu Series, we feel A&H perfectly complements the NMK portfolio and feel confident that we can continue to raise the profile of A&H in the Middle East and provide exceptional audio solutions for our clients."
Manfred Quesada, Allen & Heath's EMEA Sales Manager, adds, "As our product range grows, we continue to seek out the very best distribution partners to represent our products around the world. NMK is a dynamic company, which has rapidly built an impressive standing in the region and we are very pleased to be working together to further strengthen the brand in the Middle East."
The partnership takes immediate effect, with plans for regular training and product support activities.
More information on Allen & Heath website and on NKM Electronics website
Posted on 21 December 2019
Crédits -
Text and Photo: Allen & Heath