Perinic Sistemi d.o.o. is the latest company to be appointed an exclusive distributor for SIXTY82, and will be covering the Croatian market with immediate effect.
Perinic Sistemi d.o.o. is a respected company that has been operating in the Croatian market for over 25 years. Beginning life as a rental company for sound systems, the company expanded its business over the years to include the full range of equipment needed for the entertainment industry. In order to succeed in the rental business, they were quick to recognize the need for high quality products that could both be durable and reliable, which is where SIXTY82 fits in.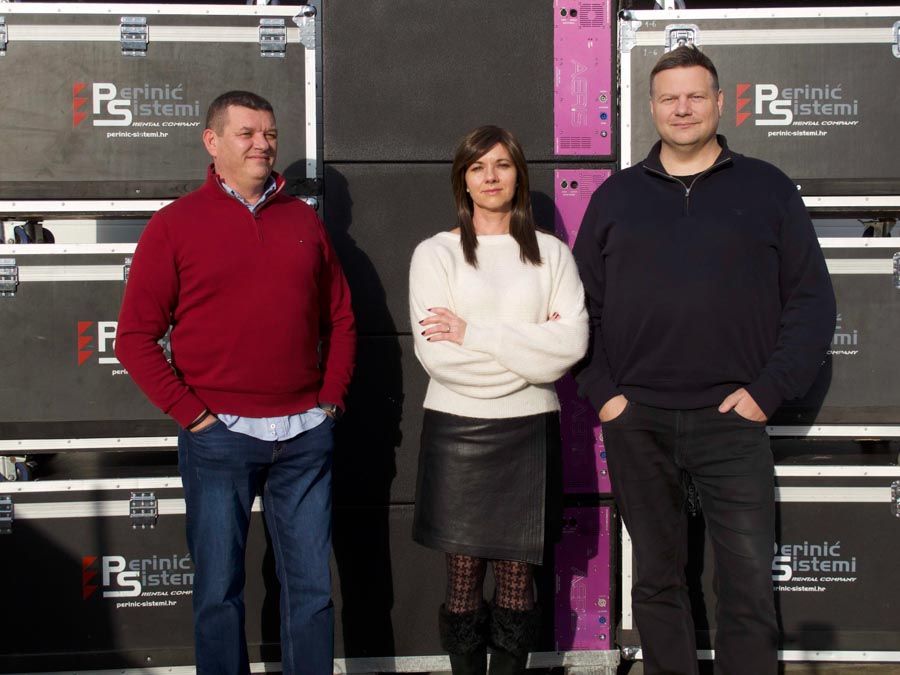 "The main reason we chose to be a SIXTY82 distributor is because of the long term relations we have with the company's top-quality and experienced personnel who have always been extremely professional, fast and patient with all our questions and requests," says Iva Perinic from Perinic Sistemi. "The products are high quality, made to last, and at the same time easy to use."
Perinic Sistemi will distribute the whole SIXTY82 product line, selling as well as renting out the products. They believe that the Perinic Sistemi rental department itself is great promotion: "If it's good enough for us – and we use only high-quality products – than you can be sure that the SIXTY82 is your right choice!'' confirms Iva Perinic.
So how will Perinic Sistemi develop the SIXTY82 brand in their area? Perinic Sistemi believes that SIXTY82 products promote themselves and the best way to develop the brand in their market is by showing the products 'in action' to its customers. As a result, they invite customers along to live events or to their premises to discover the SIXTY82 products and show them its potential.
"You need to have a product that you can rely on, and if you have great support from the company and factory as well, that gives you trust in the products. The best way to sell a product is if you really believe in it, and that you believe you can support your customers after the purchase," says Iva Perinic. "We are very excited to be a part of the SIXTY82 team!'
Posted on 7 January 2022
Crédits -
Text by Sixty82 - Photo Perinic Sistemi