Ayrton brings yet more innovation to PLASA London with the launch of two fabulous new products when it exhibits, with exclusive UK distributor, Ambersphere Solutions, on Stand K40.
PLASA London sees the launch of Bora-S, Ayrton's new high output, low power LED washlight, complete with gobo projection and framing capabilities for stunning aerial effects. Bora-S's optical delivers a remarkable output of 38,000lm from an 8000K white LED engine of just 750W.
Bora-S is a washlight for large scale venues and outdoor and indoor arenas, yet it is also fully featured with a 178mm PC front lens, a 8:1 zoom delivering a beam range of 8° to 64°, full field framing, an iris, a rotating gobo wheel, two colour wheels and a full CMY + CTO colour system with a CRI greater than.
Ayrton will also launch the brand new Khamsin-S automated LED profile spotlight at PLASA. The brightest LED profile spotlight on the market, outputting a massive 39,000lm.
Khamsin-S has it all: unparalleled optical efficiency using the same modest 750W white LED engine as Bora-S and a wealth of quality features that include two rotating gobo wheels, an animation wheel, full field framing, two prisms, an iris, two frosts, two fixed colour wheels and a full CMY + linear CTO colour system, plus a 9:1 zoom with a 6.5° to 56° beam range.
These combine with Khamsin-S's brilliance to give lighting designers a full tool box with which to realise their design dreams.
Khamsin-S and Bora provide an led alternative that exceeds the performance and capabilities of 1500W/1700W discharge fixtures, at an equal price point, yet at a fraction of the running costs. TC versions of both Bora and Khamsin with TM30 results over 90 are available on request so customers can choose between the "TC-version" (True Colour) with a high CRI, or opt for a maximum of output with the "S-Version" (Stage). As if all this was not enough, pop by stand number K40 where Ayrton will be happy to give you a glimpse into the future…
Ayrton will also be at the 11th Knight of Illumination Awards which it is supporting for the fourth year running. The Awards take place at London's Eventim Apollo Hammersmith on 16 September and will be a glittering occasion to showcase the best in UK lighting design.
More information on Ayrton's full portfolio of LED lighting products at Ayrton website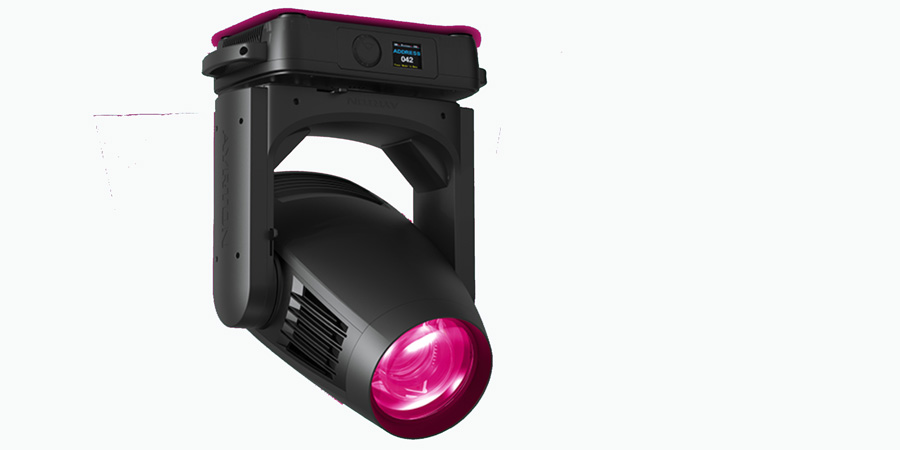 Posted on 5 September 2018
Crédits -
Text and Photos Ayrton