When you imagine an eclectic dining experience in Hollywood, you might not always imagine seeing a performance by a world-class DJs, or from touring performers from around the world—in the same evening, in the same seat.
That is the experience at MainRo, one of the latest "clubstraurants" trending in the area, a creation by owner Romain Zago, known in the Miami club scene for Mynt Lounge in South Beach, Florida.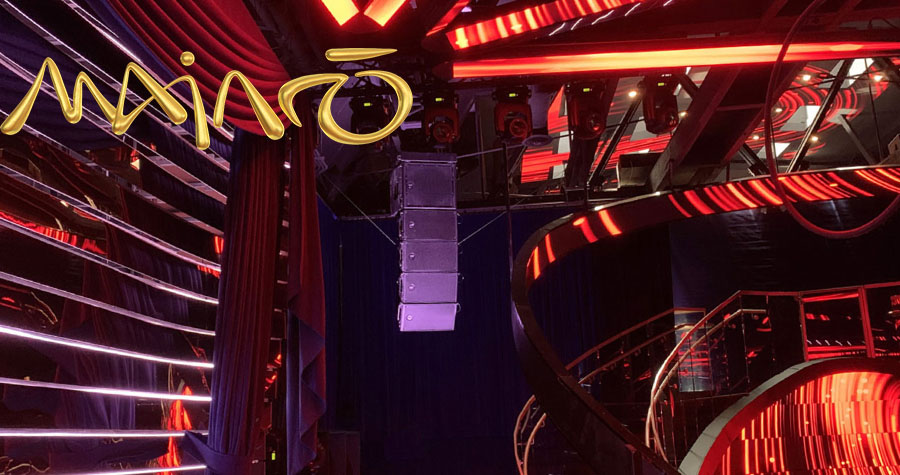 Zago has brought into fruition the successful merging of savory meals and glamour décor, then transitioning into a nightclub, with stunning lighting effects and professional sound. Redefining the concept of "dinner and a show."
When Zago began construction at MainRo, he brought in Miami-based system integrator Pawel Roguszczak (clubTech, LLC) to design and install the new audio system. The venue will host many types of performances to include touring DJ's, vocalists, and live bands— one step beyond the Mynt Lounge approach. Zago gives Roguszczak complete control over the decision and budget for the install.
"RCF has always been on the top of my list, there were so many reasons why RCF would work in this particular venue," said Roguszczak, owner and installer at clubTech. "We were looking for something ultra-compact that would give us tour-quality sound on a permanent scale." ClubTech got its start in 2007, specializing in nightclub venue build outs, that included two Mynt nightclub locations built by Zago.
"We have experience with RCF's sister company, dB [Technologies] equipment, installed in both Mynt locations. We've worked with RCF in permanent installs with smaller products in the past. RCF quality and price point is amazing, it made perfect sense," Roguszczak continues.
---
The room dimension at MainRo is a standard 100' by 40' rectangle, with a stage on one end, full dining in the early evening, which then converts to nightclub with table service.
"The MainRo system is a bit of a hybrid system, the main arrays are HDL 10-A [14] with HDL 15-AS [4] subwoofers for the main arrays, on the floor we installed passive subwoofers from the RCF S-Series, Two double 18" and two single 18' subwoofers."
As with many system integrators, when asked about some of the challenges during the project, there is one above them all, "COVID", Roguszczak replied. "The project started in early 2020 before the pandemic started, I did some technical drawings and I spec'd everything with RCF in mind.
At that time, it was also a time when we could actually buy equipment. It became true enough at that time there would be a shut down, and it became real, so we made the decision to purchase the system in March and put the equipment in storage. We were lucky to book the purchase at that time because LA was very restricted.
During my first trip to LA, Hollywood Boulevard was surreal, like a ghost town. The challenge was whether we would be able to fly, book a hotel, find general contractors, so we had more logistical challenges, more than the installation itself," describes Roguszczak. "With RCF, the installation was the easiest part, honestly."
---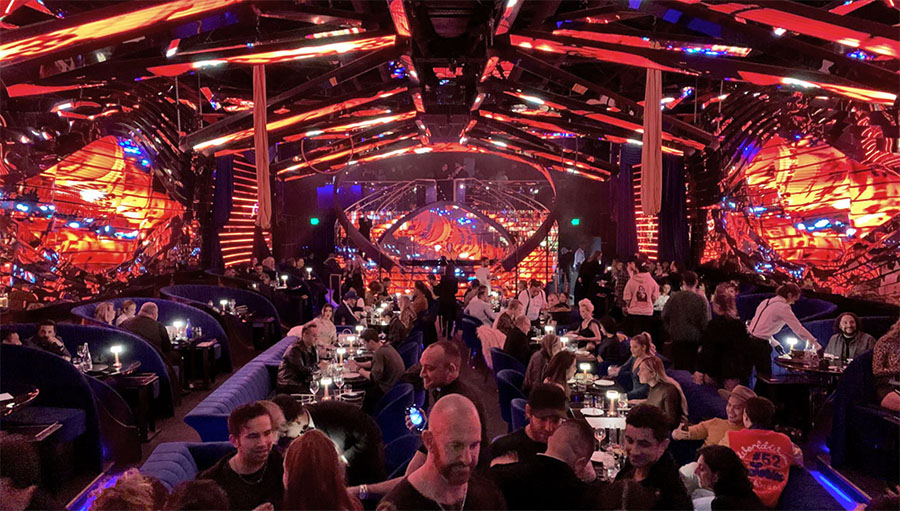 Posted on 18 January 2023
Crédits -
Text and Photos: RCF