MDG is delighted to be returning to the PLASA Show 2021 in London's Olympia (5-7 September) as an exhibitor (Stand E19) and looking forward to seeing so many of its customers and colleagues face to face. MDG UK's stand will be beside the Robe stand once again, with plenty of MDG products on show.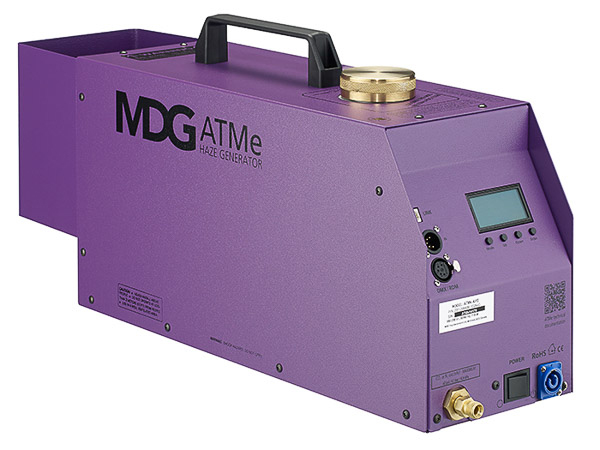 For the finest and most controllable haze on the market check out the industry-benchmark ATMe haze generator which will be shown alongside ATMe WPE, the IP55-rated weather-proof and dust-resistant version, designed specifically for the challenges of outdoor use.
See how MDG's Me2 fog generator produces a pure white fog with fine particles in unbelievable volume, governed by the finest of control, and how theFAN, MDG's ultra-compact, variable speed digital fan, can direct the output wherever it is needed. MDG's ICE FOG Q is capable of producing beautiful low fog effects and will be shown in its high pressure version (ICE FOG Q HP).
No show would be complete without theONE award-winning dual haze and fog generator (which has seen duty on tour with the likes of Pink, Celine Dion, Beyoncé, Justin Timberlake, Sam Smith, Muse, and many more) and this year's PLASA is no exception. theONE will be providing the atmospheric effects for the famous Robe show on the stand next door.
Come and see for yourself on stand E19. MDG is represented in the UK by MDG UK.
For more information on MDG and their fog, low fog and haze, you can visit www.mdgfog.com
Posted on 5 September 2021