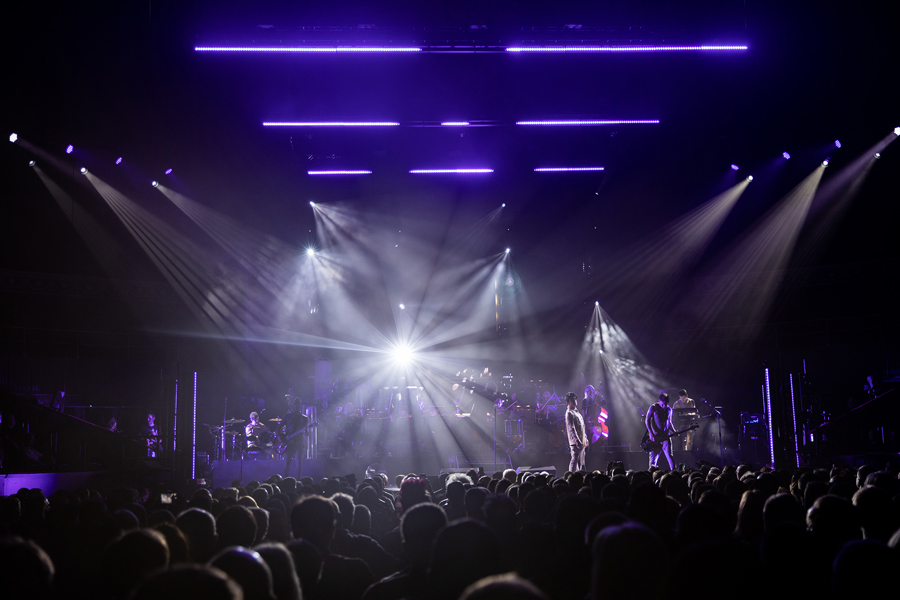 Philips Vari-Lite VLZ Profile LED luminaires were chosen to meet some specific stage lighting demands on the recent Savage tour by British electronic music pioneer, Gary Numan. For special tour dates, including a showcase performance at London's Royal Albert Hall, Numan and his band were joined on stage by an orchestra and choir.
Post-apocalyptic theme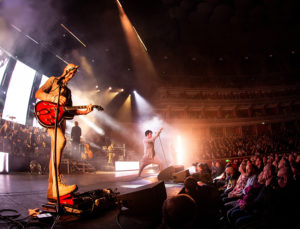 In response to this, the visual design, by Luke Edwards of Cue Design, successfully referenced the post-apocalyptic theme of the Savage album, while combining softer theatrical touches to complement the orchestra's presence, both on the stage and in the music.
"To light the orchestra, we needed fixtures with a really nice light quality," said Edwards, "but with so many tunable instruments on the stage we also needed lights that wouldn't throw out lots of heat. The VLZ Profile was a great option: the optics are beautiful, the colors and the color temperature are beautiful, and it keeps the orchestra members and their instruments cool."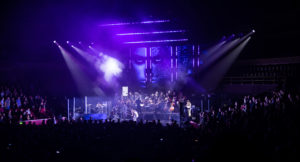 Placed on high side-trusses at each side of stage, the VLZ Profiles gave side-light, color and texture for the orchestra and choir in the upstage area, as well as for Numan and the band downstage.
"Mostly, we're using the gobos and prisms to put textured light on the orchestra, to light them in an interesting way," said Edwards. "But I'm also using the VLZs a lot in open color, just frosting it slightly to soften the light and get everyone lit really beautifully."
In covering such a broad stage area, Edwards was aided by the powerful output of the VLZ Profile as well as its wide zoom range. "Being able to light that big a surface area with a minimum amount of fixtures, with that zoom range, is a big plus," he said. "I can point them forward and have these tight beams coming from the side trusses, or they can go extremely wide. They're amazing fixtures to have on the show."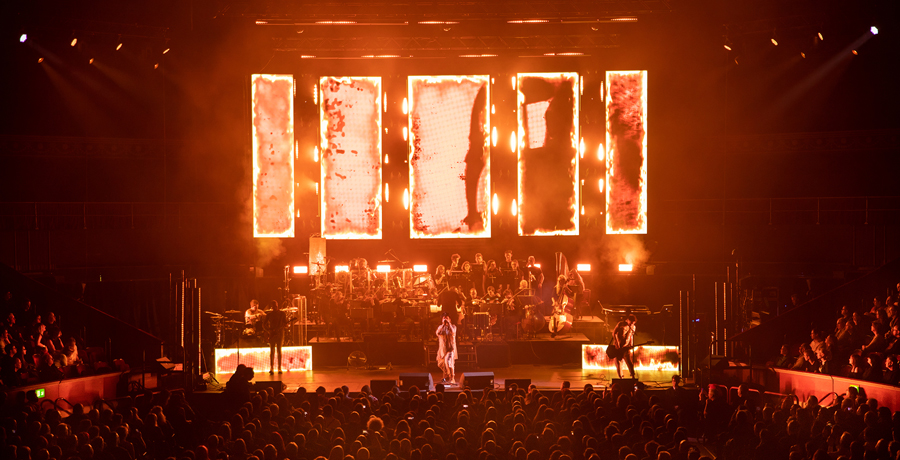 More info on the Vari-Lite VLZ on the Philips website
Posted on 21 December 2018
Crédits -
Text : Philips. Photos ©The Fifth Estate.