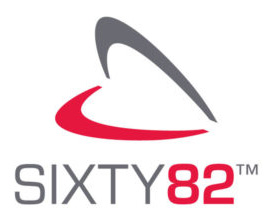 Newly-launched in March 2018, Sixty82, 'The New Original' manufacturer of trussing and staging systems, is happy to announce the appointment of its first distributors and distribution partners.
With immediate effect, A.C. Entertainment Technologies and Axente have been named as the new, exclusive distributors for the UK and France respectively, while pan-pro GmbH of Germany and Set2Stage of Portugal have been appointed distribution partners in their own countries.
"We chose A.C. Entertainment Technologies and Axente as the first in our international network as they represent the strongest importing distributors in their territories, with an historical strength in the trussing and staging marketplace," says Sixty82 CEO Fokko Smeding, "Similarly, pan-pro and Set2Stage are both well-established companies with well-respected teams and ideally placed for distribution partnership.
"We are delighted to receive such instant support from companies of this calibre. It is an affirmation of the faith they place in the newly-formed Sixty82, our products, and our team who have been pioneers in our sector of the industry for the past 35 years."
Sixty82 is a British, Dutch and French alliance of innovative industry company with a proven experience in the design and manufacture of trussing and staging systems. Its product range offers every component required to change the way that lightweight structural systems are used, and introduces unique technology that guarantees every structural component is traceable, safe and properly engineered.
"As distributors, we chose Sixty82 because it offers a high quality product and innovation at a competitive level," says Axente CEO, Xavier Drouet. "We also have the added benefit of a pleasant collaboration with experienced people." Moreover Sixty82 is focussing at delivering a great service, innovation and understanding. Its distributors have been selected for their matching values.
"We're thrilled to work with Sixty82. They've brought together some of the leading industry experts in trussing and staging systems," says A.C. Entertainment Technologies UK Sales & Purchasing Director, Jonathan Walters.
"AC-ET loves to work with technology brands who share our drive for constant innovation and value. The Sixty82 team's passion, creativity and vision are the perfect fit." AC-ET has exhibited Sixty82 product lines for the first time in the UK at PLASA Focus Leeds.
Sixty82's Germany distribution partner is also very keen to get started with Sixty82: "I have been very enthusiastic about the collaboration with Sixty82 from the beginning," says CEO of pan-pro GmbH, Klaus Hünteler. "The synergy between the competence and network of the partners behind Sixty82, and the distribution experience of pan-pro and our established team, will result in a fantastic success. In addition to the strong points of quality, know-how, flexibility and short delivery times, Sixty82 brings innovations – like the SixtyTAG RFID tagging system – which are trend-setting."
"I am delighted to be launching a new company with the support of the leading sales partners in their fields," continues Fokko Smeding. "I am certain that it gives us the best platform to serve our emerging community of Sixty82 users with the best products and unrelenting support in their growth."
The new network of distributors can be contacted at the following addresses:
UK:
A.C. Entertainment Technologies
Head Office Centauri House,
Hillbottom Road, High Wycombe,
Buckinghamshire HP12 4HQ – UK
Tel: +44 (0)1494 446000
Fax: +44 (0)1494 461024
Email: sales@ac-et.com
Web: www.ac-et.com
Leeds Office (Northern UK Sales)
Stock and Rigging Dept. Location
A.C. Entertainment Technologies Ltd.
Hawksworth Commercial Centre, Elder Road
Leeds – West Yorkshire – LS13 4AT – UK
Tel: +44 (0)113 255 7666
Fax: +44 (0)113 255 7676
Email: acnorth@ac-et.com
Web: www.ac-et.com
France
Axente 1 Allée D'Effiat
Le Parc de L'Evènement – Bâtiment H
F91160 Longjumeau – France
Tel: +33 1 69 10 50 70
Fax: +33 1 69 10 50 71
Email: contact@axente.fr
Web: www.axente.fr
Germany
pan pro GmbH
Rudolf-Diesel-Str. 4
49393 Lohne
Tel: +49 4442 92 90 – 0
Fax: +49 4442 92 90 – 90
Email: info@pan-pro.de
Web: www.pan-pro.de
Portugal
Set2Stage
Rua Gomes de Amorim nº 1158,
4490-091 – Póvoa de Varzim
Tel: +351 910 271 125
Email: marcosdematos@set2stage.pt
Web: www.set2stage.pt
---
For more information visit Sixty82 website