Over thirty Chroma-Q Inspire XT™ LED house lights have been chosen by the Conservatory of Music and Ballet Ljubljana (KGBL), Slovenia to provide high quality of light without noise.
As part of an upgrade to KGBL's main performance auditorium, the project brief was to source a multi-purpose fixture that could be used as light for musicians, a show light for performers, and a house light for the overall room.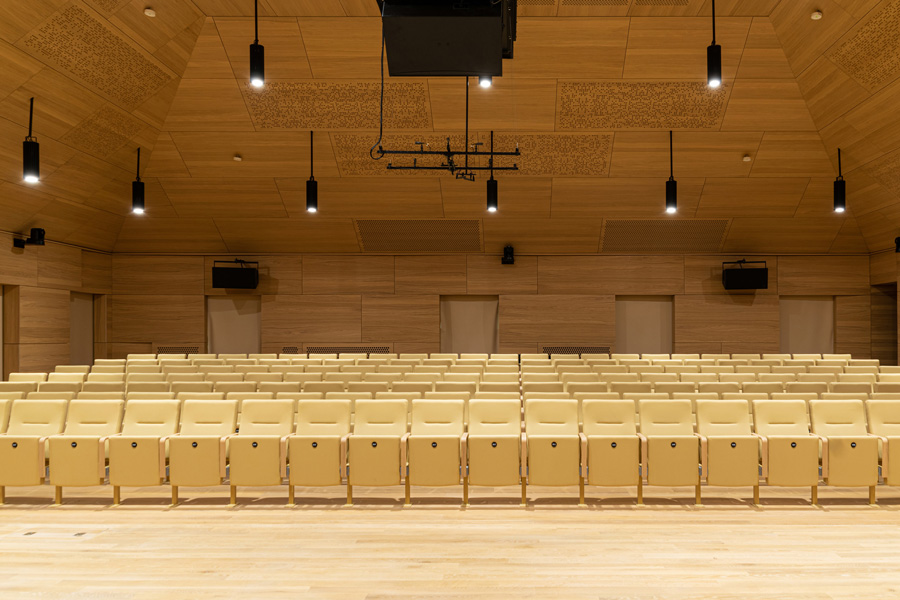 In addition, the requirement was for a very powerful solution which could illuminate the large space (16m x 16m) using as few fixtures as possible. However, owing to the room doubling as a recording studio, the chosen product needed to be fanless and virtually silent in operation to meet strict acoustic requirements.
Professional equipment provider, KSL Sound and Light Studio specified the Chroma-Q Inspire XT due to its high-quality white (IRC>90) light and colour-mixing abilities. Despite delivering up to 9,500 Lumens, the fixture is convection cooled and has additional protection as standard against electrical and audible noise.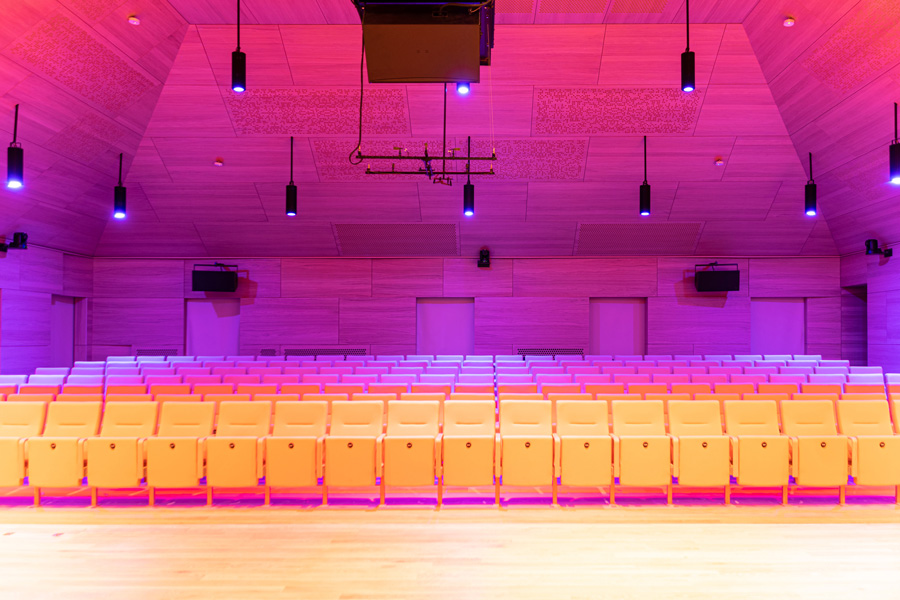 KSL's CEO, Bostjan Konic commented: "For the prestigious KGBL, we needed a light of really premium quality to meet the high technical specification. With its homogenised RGBW optics, the Inspire XT produces an exceptional quality of light which is clean and pure, with no shadows. Being fanless it's also extremely quiet, yet very powerful too."
The Conservatory of Music and Ballet Ljubljana's Managing Director, Polona Cesarek commented: "We didn't expect the amazing lighting the fixtures produce, including the very high quality of white light on-stage. It makes the musicians' sheet music very easy to read, with no reflections that can cause eye strain."
KSL, the exclusive Slovenian distributor for Chroma-Q, sourced the Inspire XT fixtures from master distributor, A.C. Entertainment Technologies Ltd.
---
For more information Visit Chroma-Q website