Denmark based rental companies VIGSØ and Profox have invested in CLF Poseidon Hybrid fixtures, boosting their existing inventory of CLF Orion and Yara fixtures. Whereas Profox is a full-service company, the main activity of VIGSØ is dry-hire.
Both companies were looking for a relatively small IP65 rated hybrid fixture. After an extensive process of comparing and testing, the Poseidon Hybrid became the obvious choice.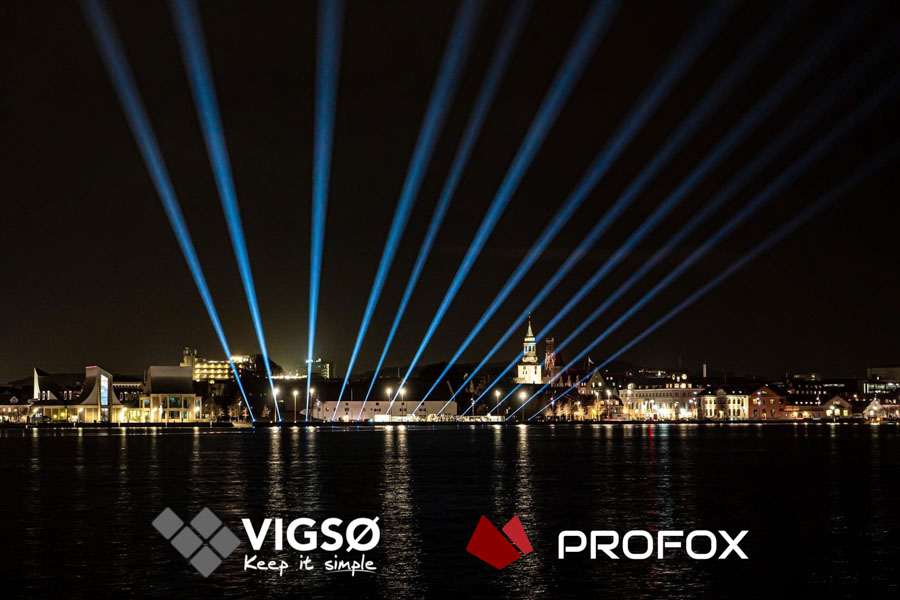 Rasmus Stoltenberg Sørensen (Profox) was pleasantly surprised when he saw the output of the Poseidon Hybrid for the first time. "Its output is impressive, the projection is very crisp and compared to other IP rated hybrid fixtures, its weight is very low. I would like to emphasize the feature package of the Poseidon Hybrid. It is offering a lot, at a very reasonable pricing point." The fixtures will be deployed during a lot of outdoor projection jobs of Profox, which are scheduled during the winter period.
With this investment, VIGSØ fills in a gap in their rental stock. "Outdoor hybrids are requested a lot by our clients, since we have to cope with a Scandinavian climate", said Christian Vigsø. "When buying IP rated fixtures we are really interested in the serviceability.
The Poseidon Hybrid meets our requirements, just like the other CLF fixtures in our rental stock. We like CLF fixtures because they are designed for rental and touring applications. Also, their support is very good. We are seeing an increasing demand for CLF fixtures across Denmark."
The investment is part of VIGSØ's long term strategy, which is based on extensive partnerships with production companies. "When buying new products, we are always looking for other companies to cooperate. This creates a lot of buzz around the product, but also an increasing demand", concluded Vigsø. In total, more than 60 fixtures will be available for rent in Denmark.
For more information about:
– Vigso : www.vigso.eu
– Profox : www.profox.dk
– And Clf Lighting : www.clf-lighting.com
Posted on 12 February 2022
Crédits -
Text by CLF Lighting