Felix Seidel stages atmospheric show in ancient theatre with impression X4 Bar 20. Israeli singer-songwriter and multi-instrumentalist Asaf Avidan recently marked a special end to his tour, named after the album of the same name, Anagnorisis. The ancient theatre, the Odeon of Herodes Atticus, at the foot of the Acropolis rock in Athens provided a great setting to bring the tour to a memorable conclusion.
LD Felix Seidel created the lighting design for a tour that started back in spring 2022. But production was enlarged especially for the concert at the Odeon of Herodes Atticus, and included 27 GLP impression X4 Bars.
"Asaf Avidan's shows are very emotional," notes Seidel. "He works a lot with different moods and I support him by picking these up in the light. That's why I often use still images or simple highlights, intense colours and subtle but effective changes. I would describe the show as minimalist, but impressively beautiful."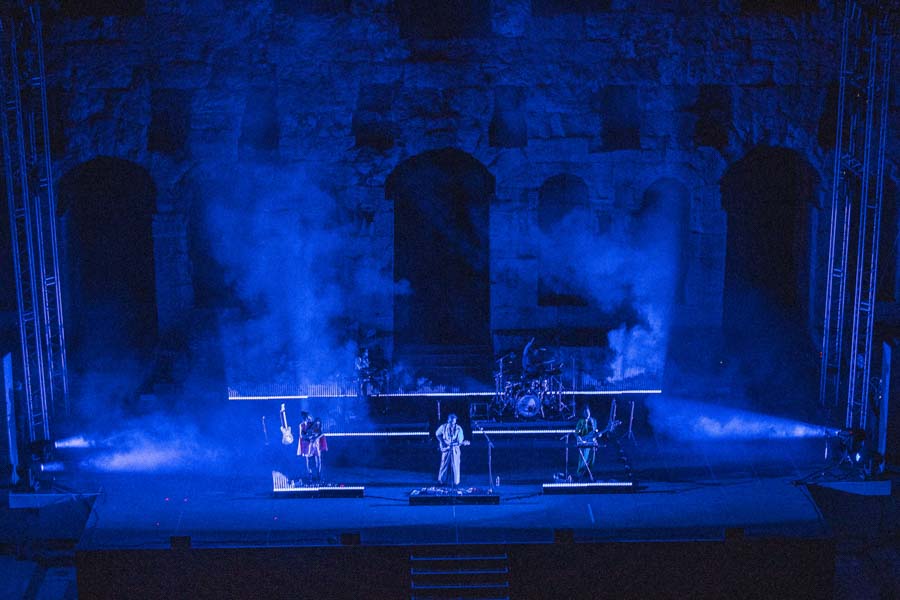 A number of adjustments to the lighting design were required for this final concert. A backdrop made of a special material had initially been a key element of the design, but in the Odeon of Herodes Atticus it made sense to use the ancient amphitheatre as a background.
"However, since we were missing some lamp positions above the stage in this scenario, I worked with aisle ladders that were equipped with six spots on each side," continues Seidel. "The 27 impression X4 Bar 20 were also added as part of the redesign. I spoke to Asaf about the idea of creating 'curtains' of light that would open, close and move. He loved the idea and ended up even interacting with those effects during the show.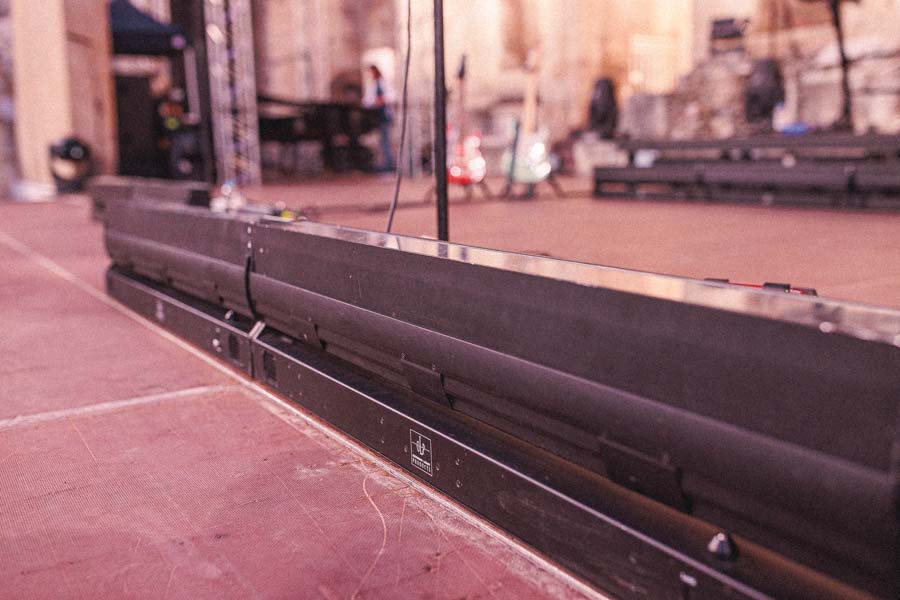 "The X4 Bar is a product that no longer has to prove itself, as it has long been the industry standard. It is loved and used extensively by many designers.
The colours, zoom range and output make an effortless impact even in an open-air location such as this."
The impression X4 Bars were beamed to the musicians' positions on the floor and also formed a continuous line behind the risers.
"Used in this way, in addition to the aforementioned effects, I was also able to create very beautiful 'floors of light', which gave the impression that the musicians were literally standing in a 'sea of light'. That complemented some of the songs wonderfully, and resulted in some great looks," he adds.
---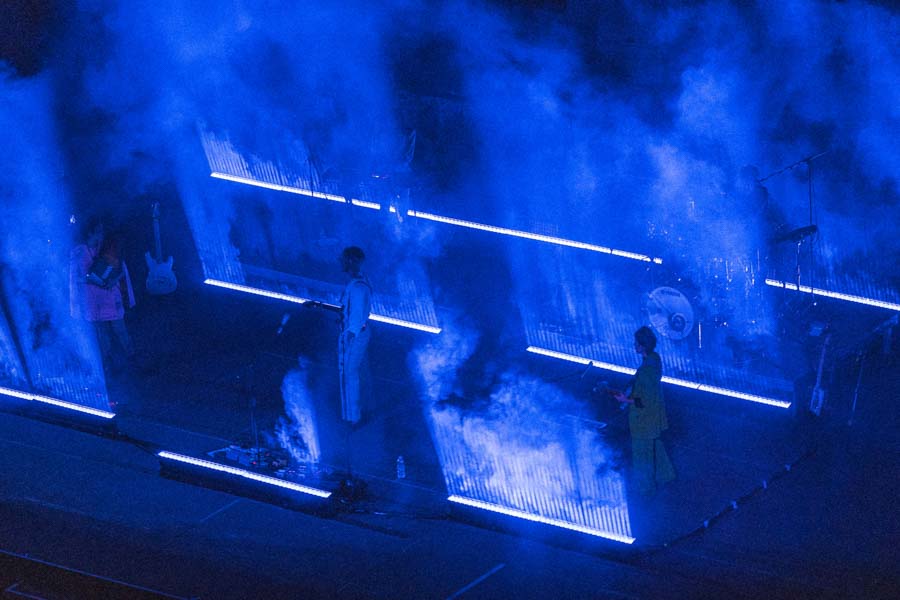 "Asaf's shows are always moving, emotional and impressive. The band and he interact a good deal on stage, creating a beautifully intimate atmosphere," the designer concludes.
For more info, you can visit the GLP website
Posted on 12 December 2022