LD Systems presents its new MON G3 Series. This third generation of active stage monitors has been completely redesigned, both technically and visually, and offers discerning musicians, bands, DJs and event technology service providers the ideal mix of robustness, versatility and full-range sound quality.

With their coaxial speaker design, integrated DSP functions and versatile connection options, the MON G3 units can be integrated extremely flexibly into different stage setups – whether it is as a classic monitor at the edge of the stage, as a specific monitoring solution for DJs, entertainers and speakers, or as a PA speaker on a stand. The MON G3 Series includes four models in the sizes 8″, 10″, 12″ and 15″.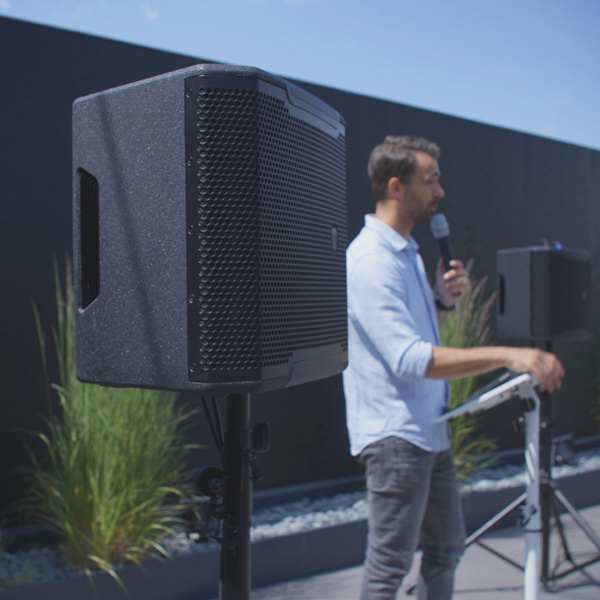 In the development of the new MON G3 Series, LD Systems was guided by the features and functions of high-priced stage monitors that are used at large events and on tours.
Thus, the MON G3 models are based on a newly developed combination of woofer and titanium tweeter in a compact coaxial design, which provide a consistent sound even away from the ideal listening axis as well as from a short distance – for example, as stereo monitor speakers on a DJ desk.
In addition, the integrated CD horn, with its optimised dispersion pattern of 50° (h) x 90° (v), ensures a clean and separated sound image as soon as several monitors with different monitor mixes are used on stage.
The active MON G3 Series is driven by a highly efficient Class D power amplifier with 300 W RMS and up to 1,200 W peak power, which means that the stage monitors can easily assert themselves even on loud stages.
Thanks to the integrated heat sink, the MON G3 models operate without a fan and are thus also suitable for noise-sensitive use at lectures, panel discussions or unplugged gigs.
---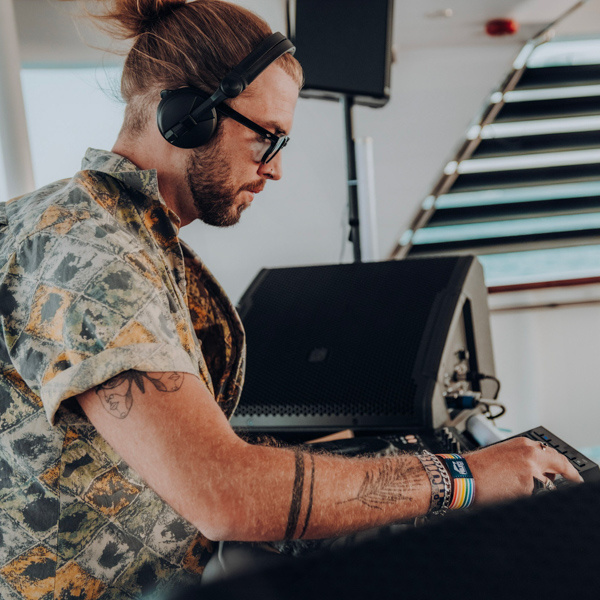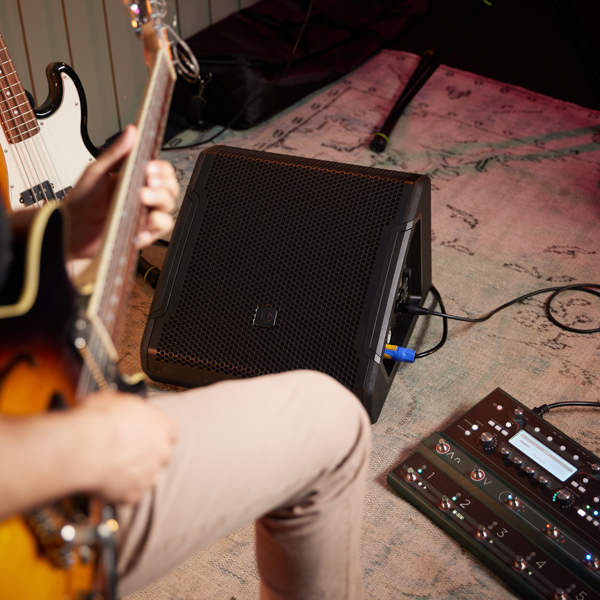 ---
The new second-generation DynX DSP offers users a wide range of customisation options. The sound of the stage monitor can be precisely adjusted to different monitor setups and stage requirements via a 3-band EQ, four EQ presets, a notch filter, and a delay function.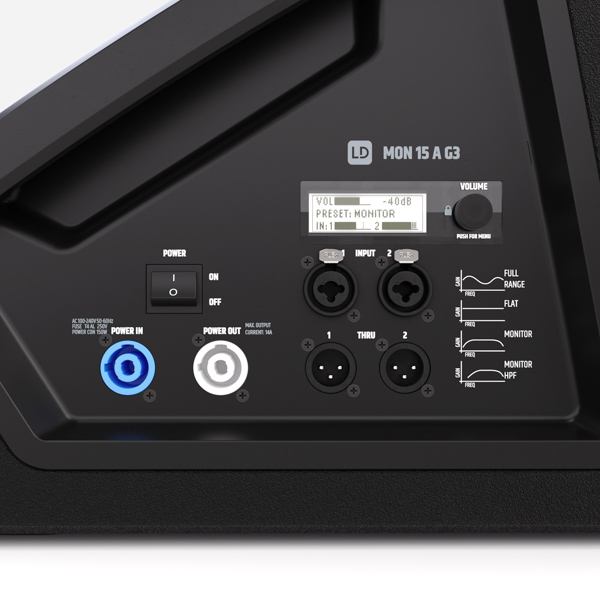 On the connection side, there are PowerCon-compatible mains sockets (in/out), two line inputs with XLR jack combo socket, and two XLR Thru outputs for the loop connection of additional monitors.
The MON G3 Series offers a modern design that has been redesigned from the ground up. All connections, controls and carrying handles are located on the sides of the enclosure, which not only facilitates access on stage, but also protects against knocks and accidental adjustments due to the recessed arrangement.
The MON G3 Series is rounded off by a robust polyurea coating, a sturdy speaker grille and a 36 mm flange on the side for vertical use as a PA speaker on a speaker stand. For the latter, all MON G3 models offer a standalone full-range mode as a selectable DSP preset.
The new LD Systems MON G3 Series is available now.
Further information:
– LD Systems.com
– adamhall.com
– blog.adamhall.com
Posted on 18 October 2023
Crédits -
Text by LD Systems