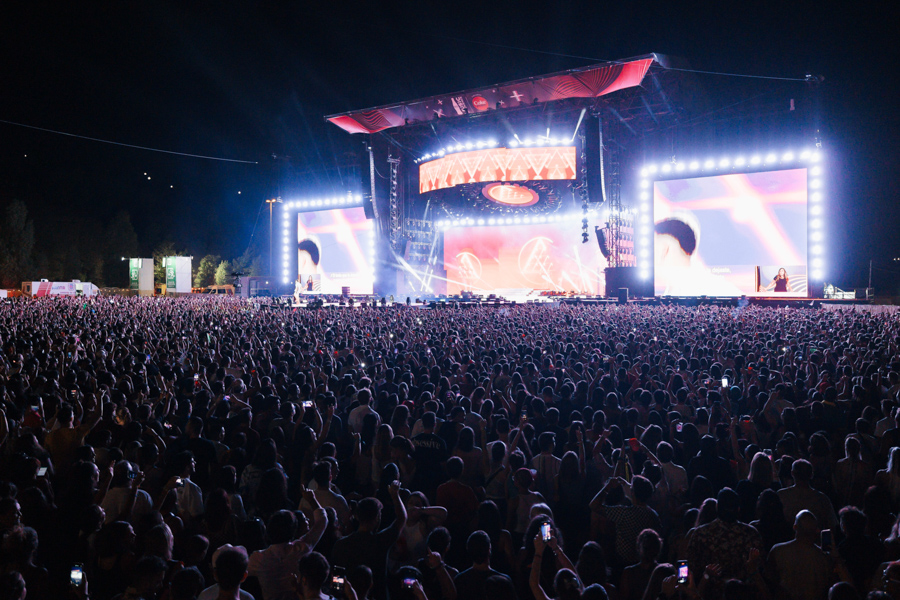 Created back in 2011, the Coca-Cola Music Experience (CCME) set out to become the first Gen-Z focused music festival, creating a strong link between the brand and teens through their passion for music.
Twelve years later, it has fulfilled that aim, as the recent two-day festival, which was held at the Caja Mágica (Magic Box) in Madrid, proved. Taking place in front of 23,000 people, it was accompanied by a simultaneous live stream.
---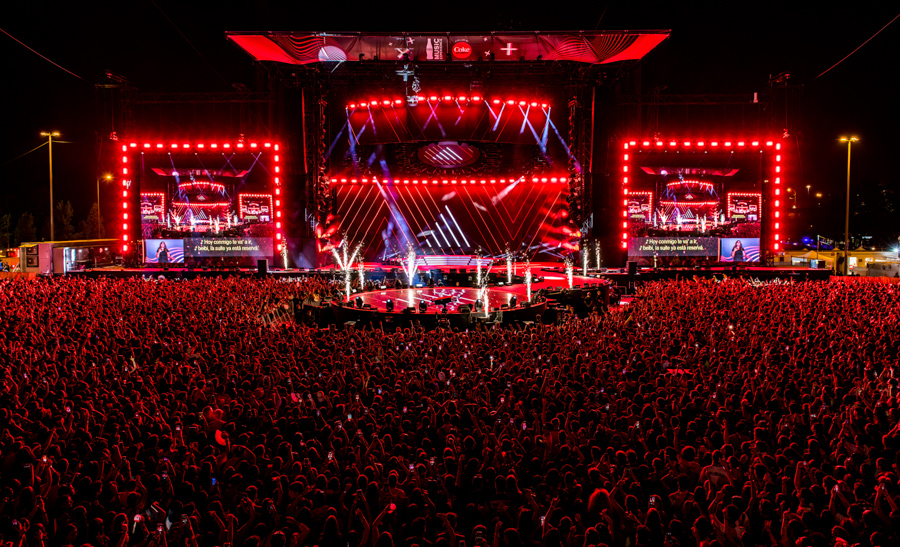 Situated in the Manzanares Linear Park, the multi-functional space was designed to embrace all the scenic, technical and artistic elements expected of a TV gala and a music festival. Entrusted with the lighting design was the in-demand, locally based LD and programmer, CaCo García, who has wide experience in lighting large-format one-off events such as this.
He selected a vast armoury of more than 300 GLP fixtures, which were supplied by PRG. These comprised 120 JDC1, 50 impression X4 Bar 10 and 72 impression X4 Bar 20. However, it was the newer impression X5 Wash – of which 60 fixtures were deployed – that he singled out for special praise.
---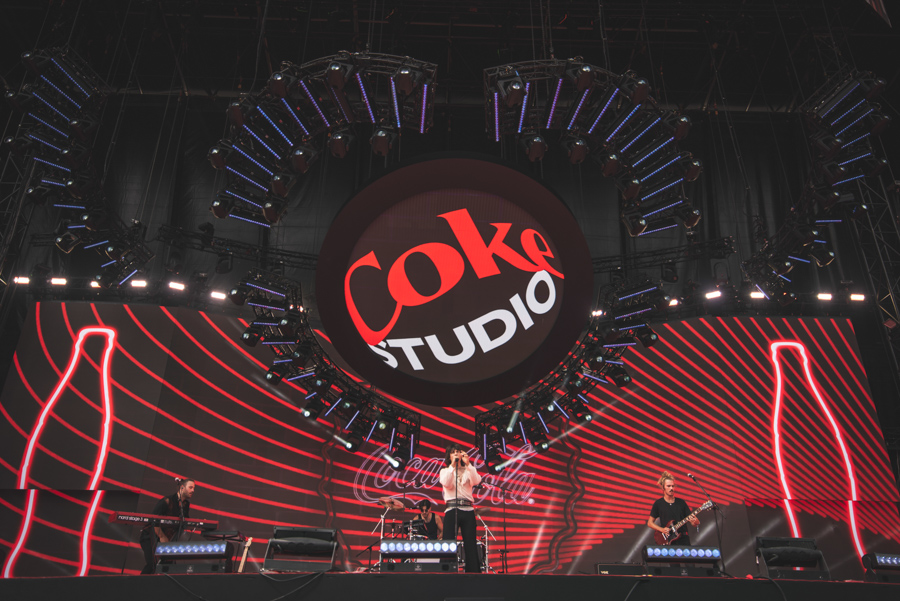 "Since GLP is a benchmark for quality and good performance in all its equipment, the combination of different fixtures deployed more than covered all our needs. Devices such as the X4 Bar 10 or 20 and the JDC1 offered us infinite possibilities," he remarks. "But I should give special mention to the impression X5 Wash for its power, optical system and light quality. The X5s have ergonomics that facilitate full integration into lighting and set designs."
Features of GLP's latest next generation wash light template include 19 powerful 40W RGBL LEDs, which deliver enormous power, while the light source was designed to offer an expanded and more comprehensive colour gamut, incorporating the new iQ.Gamut algorithm.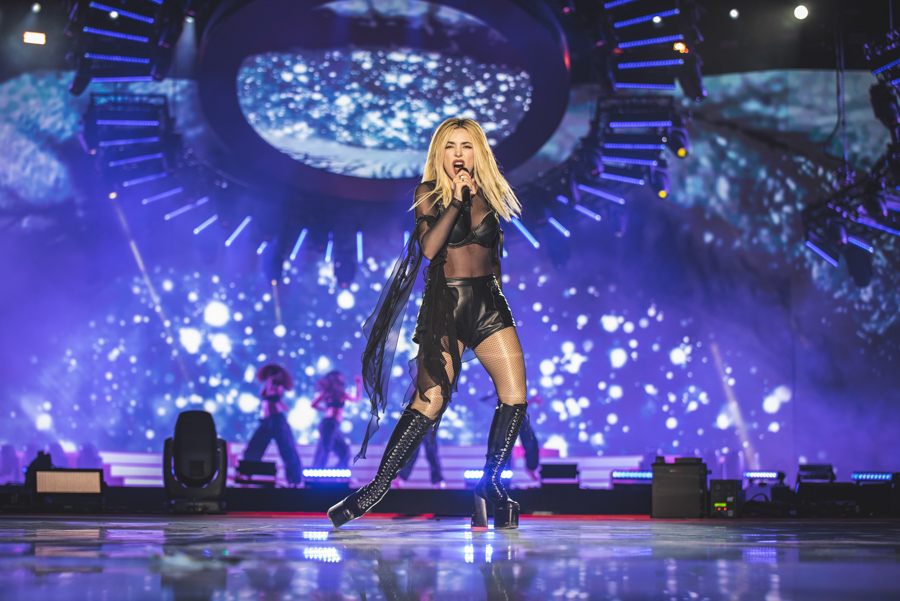 This enabled board operator Miguel Hidalgo, aboard his grandMA desk, to give full rein to a dynamic, ever-changing lightshow, as CaCo explains: "With 10 hours' duration on each day, it was important to be able to offer variants and alternatives for each performance. The overall design itself was marked by round shapes and the transmission of energy, in all its different variants, while creating an immersive experience for the entire audience."
He said this was achieved by programming pixel-mappable fixtures like the impression X4 Bars and JDC1 "in their optimum DMX working modes in order to provide many programming possibilities. Consequently this enabled us to project an almost infinite number of lighting variables."
It certainly provided the perfect scenic backdrop for the 30 acts, who were introduced by Spanish radio DJ and TV personality Tony Aguilar. These included leading Spanish and international artists, including Ozuna, Quevedo, Lali, La La Love You, Yungblud, Nil Moliner, María Becerra, Ava Max, Maikel Delacalle, Dylan, Luc Loren, Paula Koops and Ters. All succeeded in energising the daily audience of 25,000 revellers with their high-octane performances.
Others involved in the technical team included Óscar Fernández (festival director and production manager), Juan Manuel Lázaro (video operator), Francis Viñolo (artistic director), Cristina Agulló (scenography) and Alex Aparicio (technical and band coordination).
More information on the GLP website
Posted on 8 November 2023