ETC has released a new ETC Library App, making ETC documentation accessible from one convenient location. Through the app, users can easily view, and share datasheets, brochures, and other standard technical documentation for all ETC products.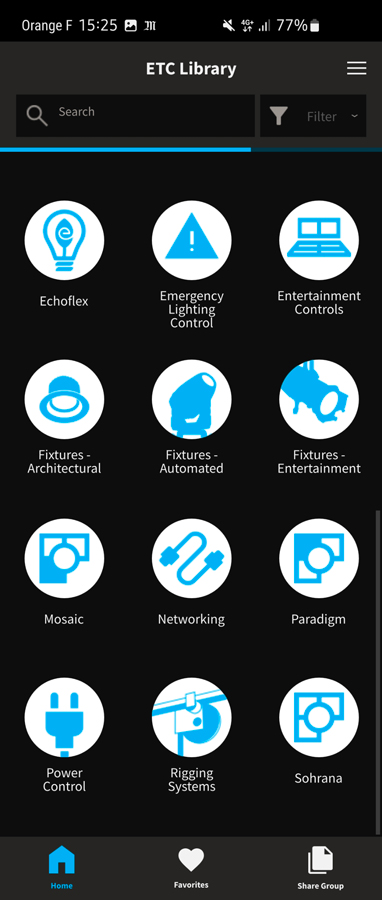 The ETC Library App replaces the former ETC Product Portfolio and is hosted on an entirely new platform. Users can expect improvements in both speed and search functionality on the app, with the ability to look up documents by part numbers and more.
The cloud-based platform also saves storage space for users, allowing them to directly download only the files they need. The new app makes it simple to create a collection of documents and share them via email, text message, and more.
The ETC Library App is now available with all ETC product datasheets and with plans to continue expanding documentation and language options.
Users who previously had the ETC Product Portfolio software downloaded on their desktop will need to download the new ETC Library App for current documentation. Users who had the Product Portfolio app on mobile devices will simply need to update the app.
To download the ETC Library App, please visit etcconnect.com/library
And Find more ETC apps at etcconnect.com/Apps
Posted on 19 September 2022