Ayrton is extremely happy to announce the appointment of Wholestage as its new, exclusive distributor for Colombia, Panama and the Caribbean Islands.
Launched in 1998 in Venezuala before moving to Miami in 2006, Wholestage offices are in the USA, Colombia, Dominican Republic, Panama, Chile and Spain (Madrid).
The company focuses is in the distribution of video, audio, rigging, lighting and control, and in making avant-garde technologies and solutions available across the Central American, South American and Caribbean markets. Wholestage will now add the entire Ayrton line to its markets with immediate effect.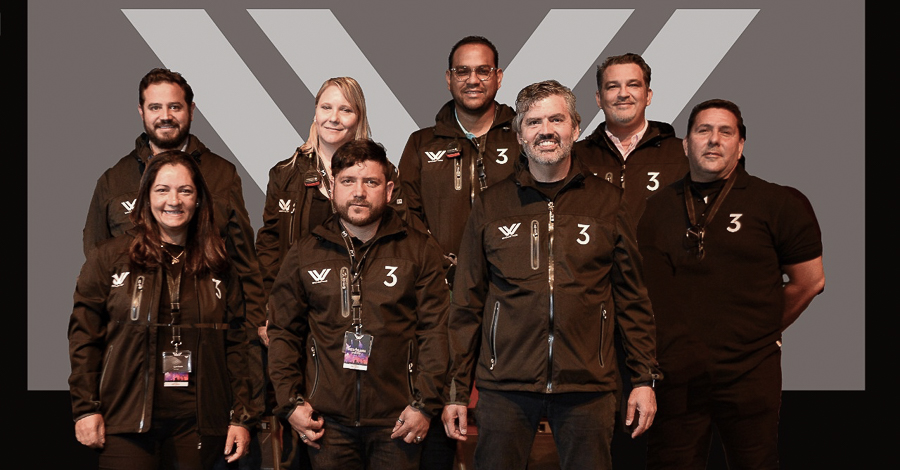 Wholestage was first attracted to Ayrton by the cohesive range of high-quality products on offer: "The Ayrton product portfolio is balanced and well thought out, which allows you to cover and meet all the needs of the market," says Luis Duque, Wholestage's CEO.
"It combines excellence in quality, sophisticated design and LED technology with a unique, advanced development in the engineering, at a reasonable price for the market. This translates into a unique, accessible, quality product which is a great investment for our clients."
The energy, attitude and marketing strategy at Ayrton was also a major influence in bringing these two companies together: "The Ayrton team is top line, led by Yvan and Chris, characters with great vision and leadership skills, and a well-structured multinational team of development, service and sales personnel led by Michael," says Duque.
"They have a coherent business plan, fantastic marketing, and a business vision which is in perfect harmony with our own objectives. The brand is perfect for our goals of offering first-rate, high-quality solutions. We believe that Ayrton is a few years ahead in developing and understanding the current lighting market and is the perfect complement to our service offering and growth expectations."
Wholestage is formed of a solid group of industry professionals with backgrounds in touring, designing and rentals, and many years of experience in every aspect. With its philosophy of 'The Brains Backstage', Wholestage has worked hard to establish its excellent reputation and strong client base.
"The best marketing is our reputation and the name that we have built over 25 years in the field," says Duque. "This allows us to recommend and demonstrate a product directly to our customers who have complete confidence and belief in our recommendations. That's why we take great care in what we offer and recommend – we will only do so when we are sure of the product and the brand behind it and this is well recognized by our market."
"We were looking for an active partner that would meet the needs and requirements of our Latin American and Caribbean customers," says Ayrton's Kseniia Igoshkina, "which is why we started our cooperation with Luis Duque and his amazing team, and feedback from market has proven it was the right decision. We enjoy working in partnership with Wholestage as a highly professional company and they have become a key partner in supporting our growth strategy in the South American market."
"To become an Ayrton distributor is a great responsibility that we assume with great pride and professionalism," concludes Duque. "We are very pleased to be part of this new chapter in the world of lighting that Ayrton is writing. They are undoubtedly the leader in the development of professional LED lighting products in the entertainment sector."
More information on:
– The Wholestage website
– Email: [email protected]
– The Wholestage Instragram
– The Wholestage Facebook
For more information on Ayrton and its full range of LED lighting fixtures, visit the Ayrton website