Powersoft has named Preeti Trading Corporation (PTC) its distributor for the region of South West India.
The company currently supports all kinds of commercial projects in the region, large and small, with its core customer base primarily consisting of small and medium-sized enterprises that sell and install audio equipment for use in commercial, governmental, corporate and public buildings.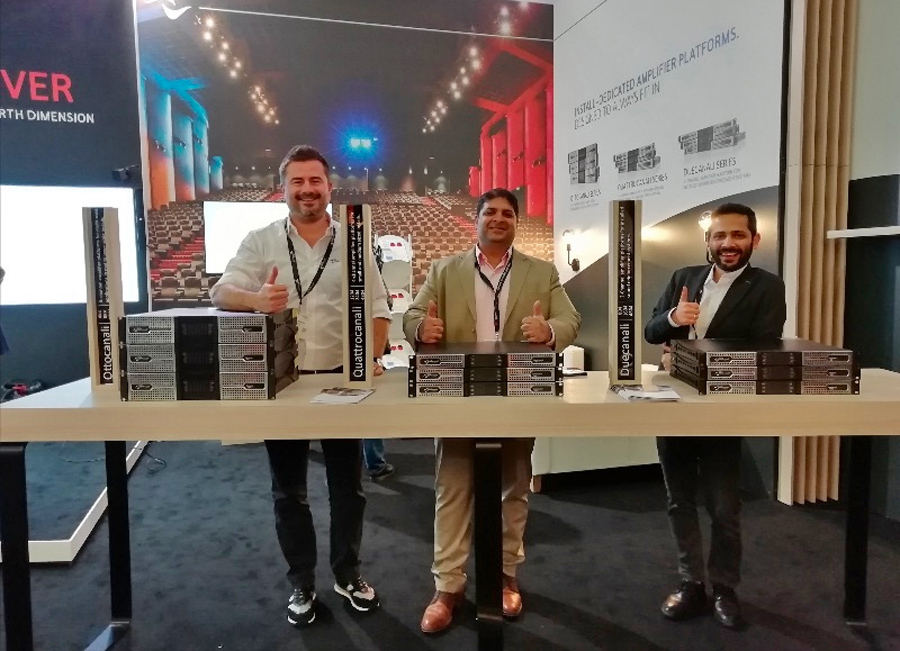 "India is an extremely important market for Powersoft," said Varun Mahesh Jagger, Powersoft's Europe, India & Africa account manager – distribution. "We see great potential there for strong and consistent growth across all verticals.
"PTC has been appointed to reinforce that vision of a stronger India. It has a strong dealer network, and a consistent record of moving with the times.
We see them as a partner who has taken and continues to take risks in order to come out on top."
Kammal Dhingreja, chairman managing director at PTC, said: "As a premier AV import / distribution house, we have known and been in touch with Powersoft for many years now. We already distribute Martin Audio's world class speaker products, and Powersoft's amplifier platforms are a perfect addition to this side of our audio offering.
"PTC makes sure that quality comes first and is very proud of the high regard that customers have for our brands and services, thanks to our qualified engineers and technicians, always fighting to incorporate newer technologies and state-of-the-art products."
One of PTC's goals for the new partnership is to increase the presence of Powersoft products in the region, thus making it easier to educate the industry about the brand and its innovative technologies.
"In India, despite the availability and activity of many brands, there is a huge void of knowledge and lack of physical stocks," concludes Dhingreja. "This makes it difficult to provide the right equipment at the right time, for a demo or installation. This is where we come in.
"PTC is able to reach out to a wide range of potential resellers through our strong and young energetic team. This gives us more avenues to arrange demo days and, in turn, makes it more likely that PTC dealers will include Powersoft products in their projects."
More information on Powersoft products and Preeti Trading Corporation (PTC).
Posted on 4 August 2019
Crédits -
Text: Powersoft. Photos: Powersoft & PTC.